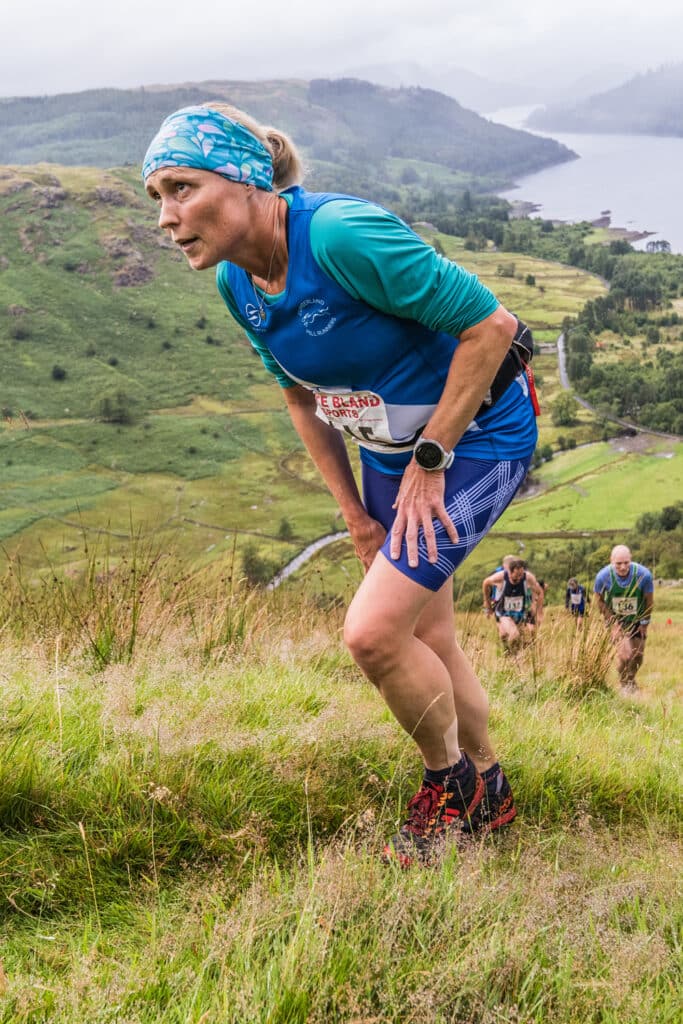 Hi, I'm Alison.
I created Love Life Be Fit to share my passion for fitness, food, and freedom.
Life's just better when you're fit and I want to help you get there. I will teach you to walk more, take up running or just find any activity you love that gets you moving.
Small changes can make a big difference. Start by walking to lose weight or challenge yourself to run a 5K.
This site is full of information for complete beginners and will help you every step of the way to hit your walking, running, and fitness goals.
Have you ever thought:
"I'd love to lose weight by walking but I just don't know where to start?"
"I've read about people doing Couch to 5K – would it work for me?"
"What does running do for your body – is it the best way to get fit?"
"Help! I haven't run since school and I've just entered a half marathon."
Over the last three years, almost 2 million people have visited this site to find answers to questions like these.
I just love to help. Whether it's meal planning for weight loss or finding the best cross-training exercises, I've got your back.
Join me on this journey to a happier, healthier you. Let's do this together!
Alison Wright – Bachelor of Science – Durham University, Qualified Teacher, and UESCA Certified Running Coach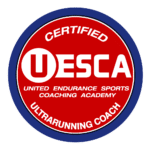 A life of freedom and adventure…
I feel privileged. I've been called a pioneer of fell running and ultra running here in the UK but I just fell in love with the sport and grabbed every opportunity.
As a young teenager, I hated sports. I once skipped school to avoid running in a 1500m race. The thought of the whole school watching me come last was just too embarrassing.
But I moved to the Peak District when I was 15, joined the Venture Scouts, and ended up entering the Four Inns Walk, a 42-mile hike from Holmbridge to Buxton. It took 14 hours my first time – and I loved it!
That was when I started running. I can still remember how hard it felt. This was the '80s. There was no internet and no advice. Plus all the runners I knew were men!
It took weeks to figure out how to run without stopping and how to breathe while running. But I stuck at it. The next year my team won the trophy for the fastest mixed team and we smashed it in sub-10 hours. (In those days you had to run in boots!)
I went on to compete in fell races (races where you climb mountains and hurl yourself down the descents), marathons, and ultra-events all over the world.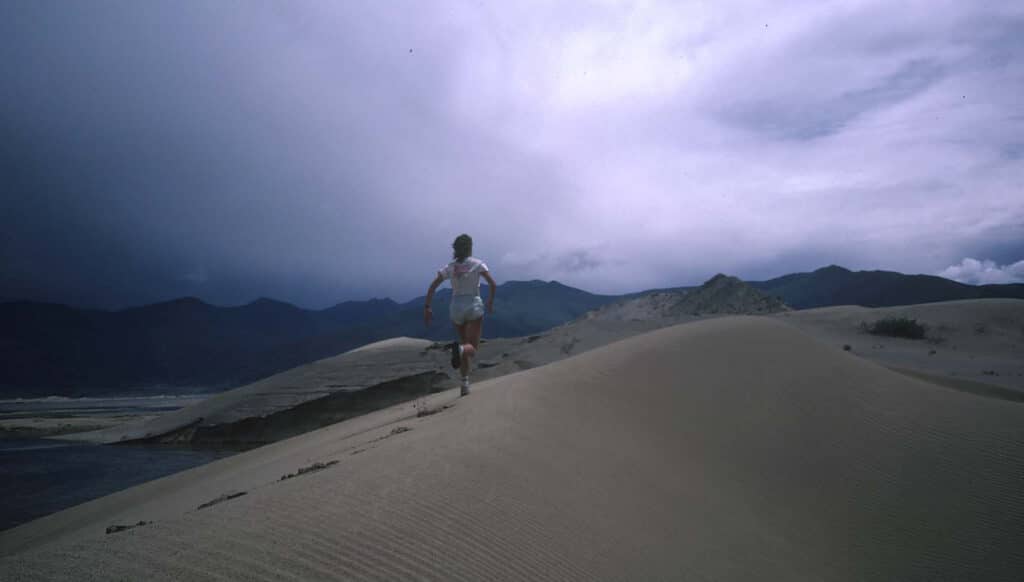 Highlights include:
Becoming the youngest woman to complete the Bob Graham Round at 19. (The record is now 17). It's a challenge route in the Lake District of 66 miles, 26,900 ft ascent to be completed within 24 hours.
Breaking the Sherpa-held record for running from Everest Base Camp to Kathmandu with Helene Whitaker at just 22. (Now held by Lizzy Hawker). A journey of 167 miles with 32,000ft of ascent and 46,000ft of descent – in 3 days and 10 hours (including 11 hours of sleep). Helene and I spent 2 months exploring Tibet before the record attempt and we're both still amazed our parents let us go!
11th Person to complete the Paddy Buckley Round (61 miles 28,000 ft) in sub 24 hours
Completing a Bob Graham Round in 19 hours, 18 minutes – just missing out on my friend Helene's record by 7 minutes!
Winning several 2-day mountain marathons such as the OMM
Completing the Hamburg Marathon in 3 hours 29 minutes on no specific training.
Finishing the Lincoln Half Marathon in 89 minutes. Wish I could still run that fast!
Winning classic fell races in the Lake District – Ennerdale and Duddon in one glorious week.
Finishing 7th in the Mt Kinabalu International Climbathon Race, Borneo
Running a Sky Race to the top and back of the 13,661 ft Breithorn, Italy
The adventures didn't stop with running. I've climbed on almost every continent from Alaska to the Himalayas, the Alps to the Andes and I met the love of my life on Lhotse.
When our son was born, we weren't ready to give up our outdoor adventures – so we took him with us. He's been hiking, climbing, and biking with us ever since he could walk!
But back to fitness and running…
I love it but I understand getting fit can be tough at times… That's why I gained my UESCA Ultra Running Coach Qualification and started this site.
Running and being fit is life-changing. Years ago, running in my first fell race in the Lake District, The Three Shires Race, I discovered the grueling pain of pushing myself up the first climb and the euphoria of the descent. I felt like I was flying! That's what it feels like to be fit.
I want to share that feeling with you. So let's start this journey together.
Remember – no one is too old or too unfit to start exercising. It's never too late to discover that feeling of flying.
I'll be with you every step of the way. Let's do this! Happy running! – Alison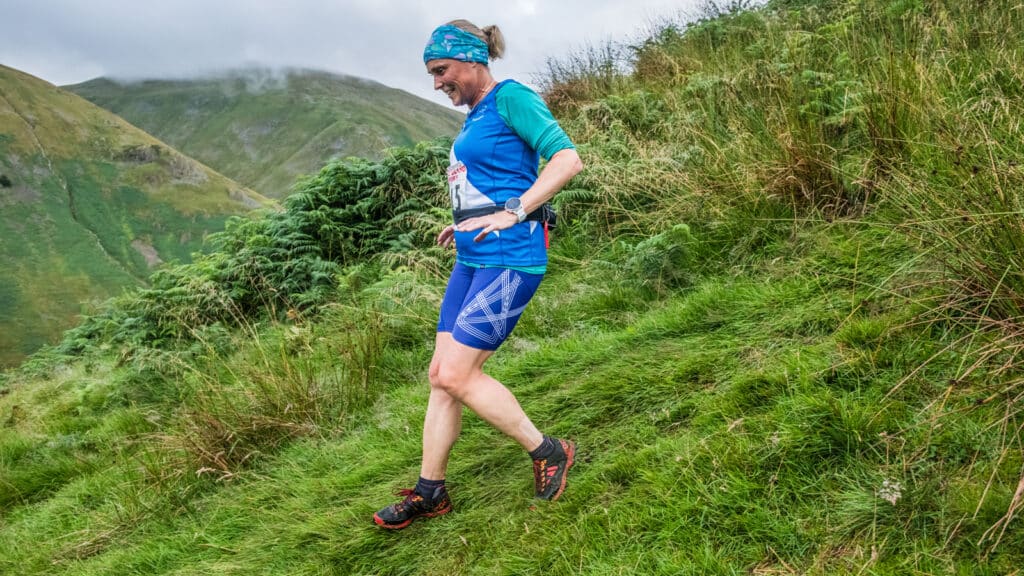 Let's talk about food
Maybe I sound like one of those super-fit people who has never been overweight. It couldn't be further from the truth. I have subclinical hypothyroidism – which means I have a mildly underactive thyroid. It's very easy for me to put on weight.
When I was running my outdoor store and working long hours, I was overweight and hated it. I think I tried every diet ever invented and nothing worked. I'd lose a few pounds and then the weight would rebound.
Instead, I opted for healthy eating to get back in shape. Less of the bad stuff and more of the good stuff – small changes made a difference.
I'm not perfect – I love cake and chocolate too. But it's all about balance and making good choices where you can.
These days I'm a normal healthy weight. I'm never going to be the skinniest runner on the starting line – and I'm the only person I know who can walk 60 miles in two days and still put on weight!
But that's okay. For me, being healthy and still able to do the things I love are what's important.
I mainly follow a plant-based diet. I was completely vegan for a couple of years until I was training for an ultra race and couldn't resist an egg mayo sandwich!
It made me realize I should listen to what my body needs, so I don't restrict myself or label my diet as one thing or another.
But I still eat mainly plants – fruits, veggies, grains, legumes, nuts, and seeds. And I love it! It's not just about being fit but about being healthy and feeling great.
I've also done lots of research on the impact our food choices have on the environment and I believe that reducing meat and dairy consumption is one of the most effective ways to reduce our carbon footprint. I also hate the cruelty involved in factory farming.
But don't worry, I won't preach to you or tell you to become vegan. It's all about finding out what works for you.
I'll share with you some of my favorite plant-based recipes, as well as tips on how to add more plants to your diet without sacrificing taste or feeling deprived.
Eating a rainbow of colorful fruits and veggies not only keeps us healthy but also makes meals look (and taste) amazing!
What you'll learn here…
Use this site to learn how to get fit by walking, running, or hiking.
Find information about how to walk for weight loss, tips to start running, or what you need to know before taking your first hike.
I use my science background to make sure all information is thoroughly researched and backed up by reliable statistical information.
On this site you'll find:
Join the mailing list for exclusive access to downloadable training plans, hiking checklists, and plant-based recipes.
And remember – this website is about you, getting fit and healthy, and living an active lifestyle that you love.
Let's make fitness a way of life! Alison