The biggest complaint when someone takes up running? It feels so hard! You can't breathe, your legs ache and your head is telling you to stop right now! So how do you make running feel easier?
It's not just beginner runners who struggle. Every runner will tell you, running after a layoff is tough. It can make you feel like a beginner all over again.
It sucks. I know. I've been there a few times. Two years ago I badly sprained my ankle and really struggled to get back to fitness.
Running will always be challenging, but hopefully these tips and strategies I've built up over the years will help make running feel easier…
This post contains affiliate links. This means I receive a commission if you make a purchase through my links, but this is no additional cost to you. Please read my disclaimer for more information.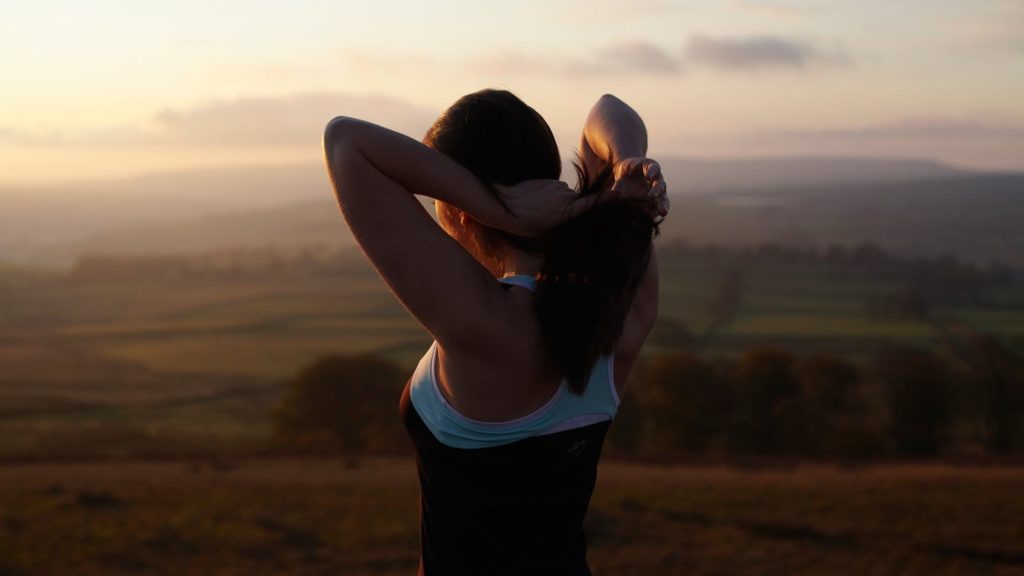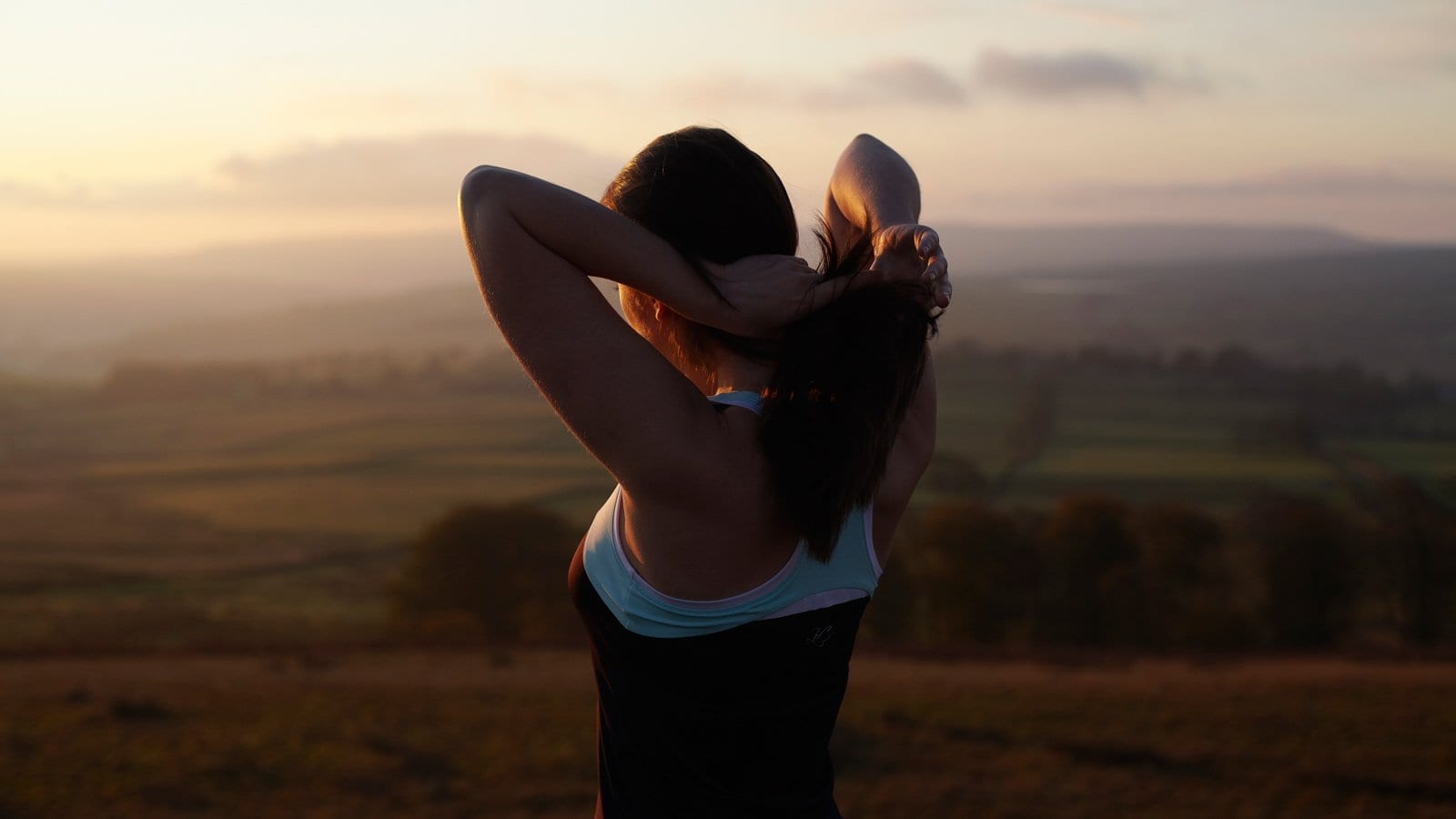 How To Make Running Feel Easier
Reset your expectations. You're not going to be the next Paula Radcliffe on day one. If you're a total beginner you need to build up your running strength first.
More experienced runners, re-starting after a layoff, still can't expect to jump right back in. You'll need to build back up to your former running level gradually.
Start Slowly
This isn't a race, it's a training run. Even when you're racing you warm up first. Start slow. You should be able to hold a conversation. If you can't talk and run you need to slow down.
There's time for interval training and sprinting as you body becomes stronger. Right now you need to slow down and learn how to maintain a steady pace. My tips to take up running will help.
Find A Point To Aim For
You certainly don't have to be a beginner runner to follow this tip. I use it all the time. Pick an point in the horizon to aim for. It helps if it's an object such as the next lamp post or a tree.
Make yourself run to your chosen object. When you reach it take a walking break before finding a new point to aim for.
As you get stronger, increase the distances between walking breaks until you can run consistently at a steady pace.
The Couch To 5K program works on the same idea, alternating walking and running. You can download the podcast for free.
Conquer Your Breathing
Try to take deep belly breaths when you're running rather than shallow breaths. If you're struggling to breathe – slow down.
A rhythm helps such as take three steps while breathing in, three steps while breathing out. Taking up yoga is also good if you're struggling with your breathing technique.
Most runners breathe through their mouth, especially when they pick up the pace.
(If you're struggling to breathe because you're going down with a cold, it's time to head home. Read my advice about running with a cold).
Find A Buddy To Make Running Easier
Somehow it's so much easier to run with a friend. Even one with four legs. (Especially if you have one of those Ruffwear Front Range Dog Harnesses).
Running with someone-else will help you keep going and chatting just helps the miles whizz by. It's best to run with someone who's a similar standard. This way you can hold each other accountable.
Stuck for a running buddy? Join a running club. I've always found them to be really friendly and a big help towards becoming a better runner.
Pick A Fun Route
Distraction is often the best way to ease into running. If you choose a fun running route, it can help take your mind off your aching legs.
I find there are certain routes I love where I always run better. Pick out a scenic route or somewhere you always feel good about running.
Build Leg Strength
If you always run on flat routes at one pace, your running will never improve. In time you'll be able to run further, but you won't be building the leg strength you need to become a better runner.
Once you've conquered running your first 5K route it's time to start building a runner's body. Take on hills and add in interval training.
It's also important to add in some strength building exercises. I turn to yoga to build strength and find it gives me a full body workout. Adding in just a ten minute practice to your daily routine can make a big difference.
Mix It Up
As a beginner runner it's easy to over do it. Even experienced runners fall into the trap of running junk miles which don't add to their overall fitness.
Unless you're building endurance for a marathon you don't want to be running on tired legs. It's better to allow your body to recover between training runs.
That doesn't mean every other day needs to be a rest day. Instead mix it up. Add cross training to your schedule.
Many runners will only run 3-4 times a week. Fill up the other week days by walking, biking, going climbing, swimming, taking a yoga class… it will all add to your strength and endurance making you a better runner.
---
I hope you've enjoyed these tips to make running feel easier. It can be hard starting running or getting back into running after a layoff. Just hang in there – as the weeks progress it will get easier. Try to keep to a consistent schedule and your running will improve. Often the hardest part is heading out of the door.