Taking up running will change your life. I mean it. Running isn't just a way of exercising, it's joining a community (and not in a scary religious cult type of way).
Yet the questions most would-be runners ask are "How running changes your body?" and "What does running do for your body?" Most of it's good. Really good.
Running boosts your cardio, helps reduce stress, improves mental health, and lets you sleep well at night.
Taking up running is good for your fitness and can help reduce body weight.
Expect to lose body fat, improve your body shape and increase your muscle mass.
Some people even think we evolved to run. If you're body-obsessed, or just trying to get in shape, I'm sure you'll want a few more details such as will my butt look good, is running the best way to get fit, and is there a typical runner's body?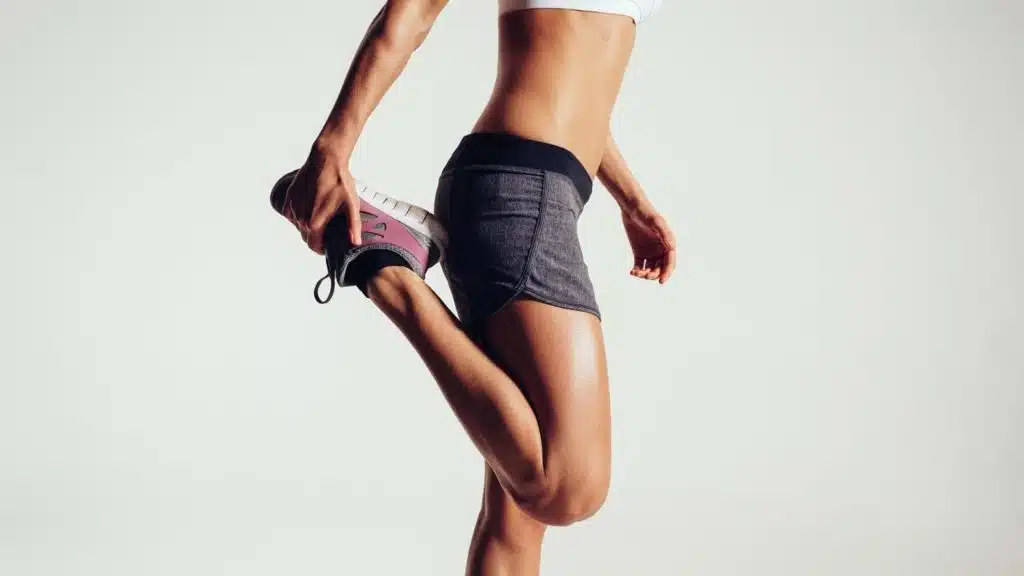 You Will Lose Body Fat
When people want to know what does running do to your body, often what they have in mind is losing weight. It's simple really, weight change is about the balance between calories in versus calories out, and running is a great way to burn calories.
In my view, it's the BEST! You burn nearly double the number of calories compared with walking. Each mile you run burns around 100 calories. There's no expensive gym membership, most people can run right from their door and all you really need is a good pair of running shoes. Develop a regular running habit and you will lose weight.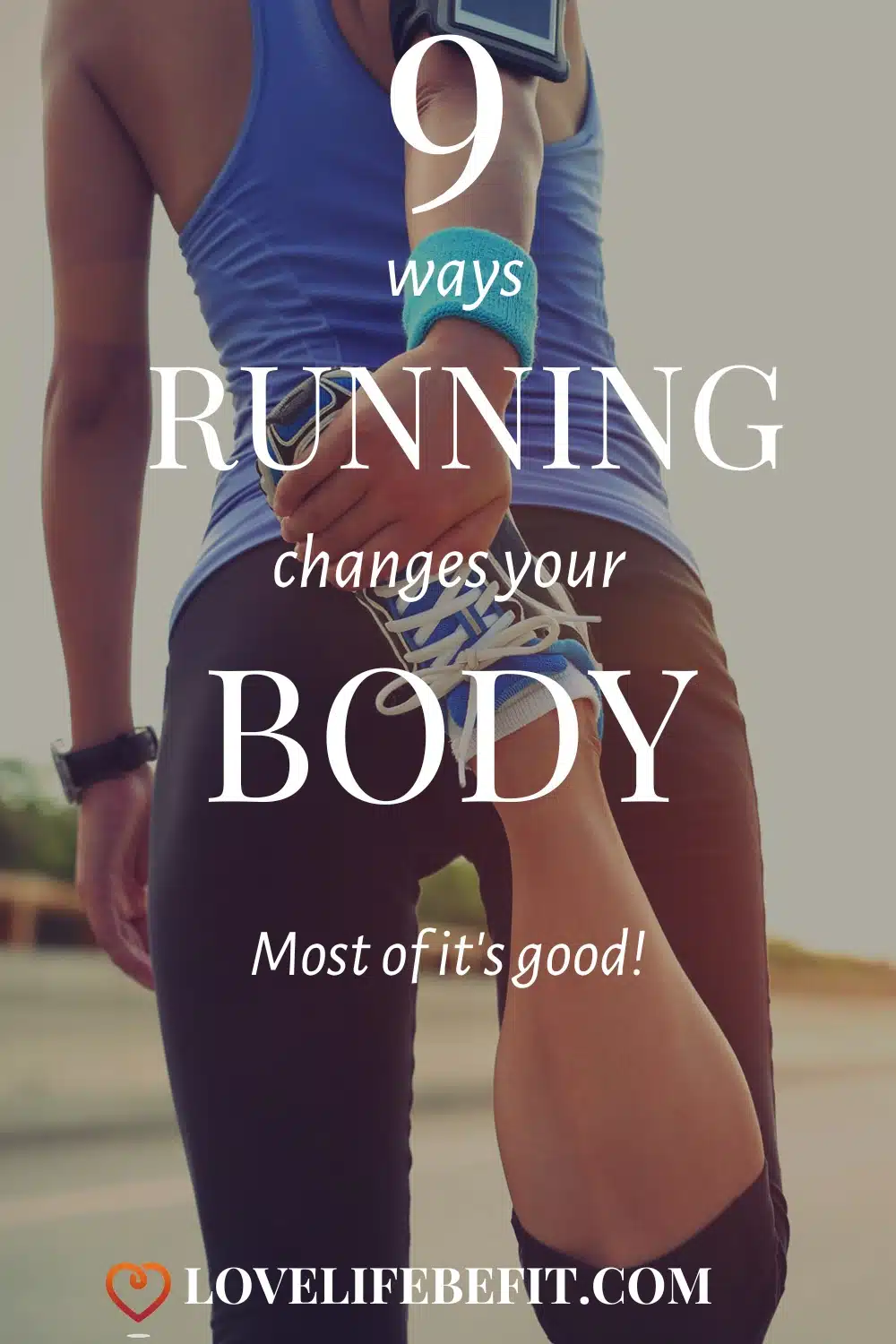 ✅Find out everything you need to know about the best running shoes for overweight runners to avoid running-related injuries such as knee pain.
Running makes you hungry!
There are a few caveats. Running makes you hungry. Did I say hungry? I meant starving! Forget to refuel after a run and the only thing on your mind will be, "I need to eat NOW". (Beware of HANGRY runners – they need feeding!)
If your aim is weight loss, this can be a bit tricky. You don't want to replace all the calories you've just burnt by reaching for a big sugary donut! It might be tempting but you're going to regret it!
Fill up on healthy food
Make sure the food you're eating fits with your weight loss plans. I find filling up on whole-grain carbohydrates, and lean proteins such as beans, and lentils with lots of fresh fruit and vegetables work best. Get a healthy snack lined up and ready to eat just after your run.
If you're running to lose weight, don't aim for perfection overnight. Get used to running first. When you're two to three weeks in and running is becoming a habit, then it's time to give your diet an overhaul – one small step at a time. Forget seeking a halo – it's best not to change everything all in one go.
Age, metabolism, and conditions such as hypothyroidism, can all make losing weight difficult. Yet we're a society that eats too much and moves too little – and for most people, a running lifestyle will help. If you're struggling to shift the pounds through running, strength-building exercises and high-intensity interval training (HIIT) will boost your metabolism AND do wonders for your speed. Just don't do too much too soon if you're a running newbie.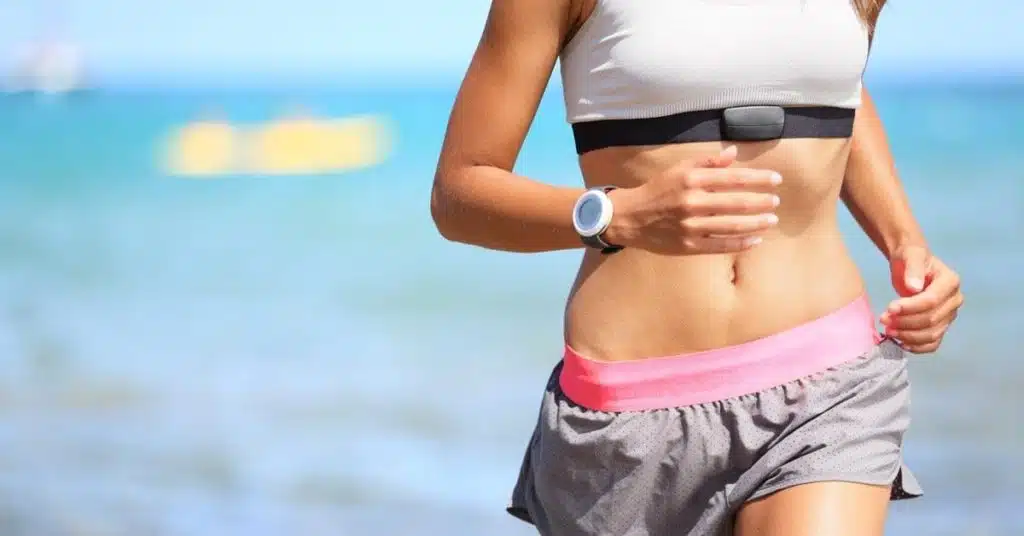 Your Thighs Will Become Toned
Always wanted to get rid of fat at the top of your inner thighs? Running is the answer. It's hard to think of any regular runners who don't have toned thighs.
Going for a long run gives your legs a terrific workout. Run on a regular basis and your thigh fat will be history.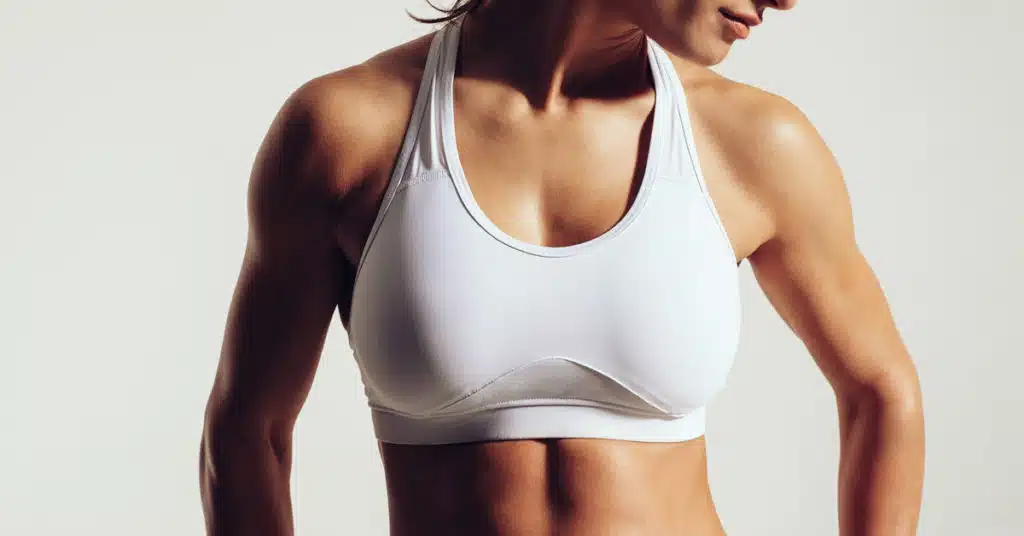 Your Boobs Will Shrink
This is a downside. To be fair, it's a downside to losing weight full stop. Most women, (and men), will lose weight off their chest when they take up running.
You can still have an attractive cleavage. Just make sure you wear a sports bra even if your breasts are small. No one wants saggy boobs!
It's not a question of looks. Sports bras are essential for female runners to protect the Cooper's ligaments that support the breasts from stretching. Run without a sports bra and it hurts – big time.
You'll Develop Envious Calf Muscles
Best chat-up line ever? Walking around a bookstore in Sydney I was asked "How did you get such great calf muscles? You must be a runner!"
Now my calf muscles have been admired by many, but using it as a chat-up line was a first!
Running will build your calf muscles giving you shapely legs.
There is a downside. You will no longer be able to fit into skinny jeans, skinny boots, or anything that requires stick-thin skinny legs. Will it bother you? I doubt it. You'll be too busy running…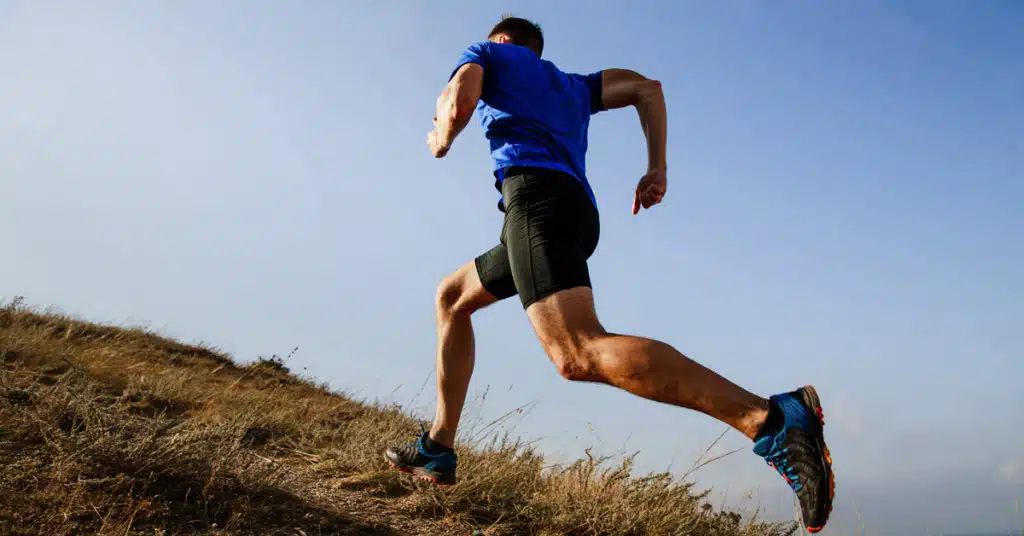 Your Arms Will Shrink
This is another downside of losing weight. If you're running intensely, the muscles you're not using will slim down. That means no more arm muscles.
There is a way to prevent weedy arms and improve your upper body. Combine running with yoga, weight training, or any other weight-bearing exercise that gives your arms a good workout.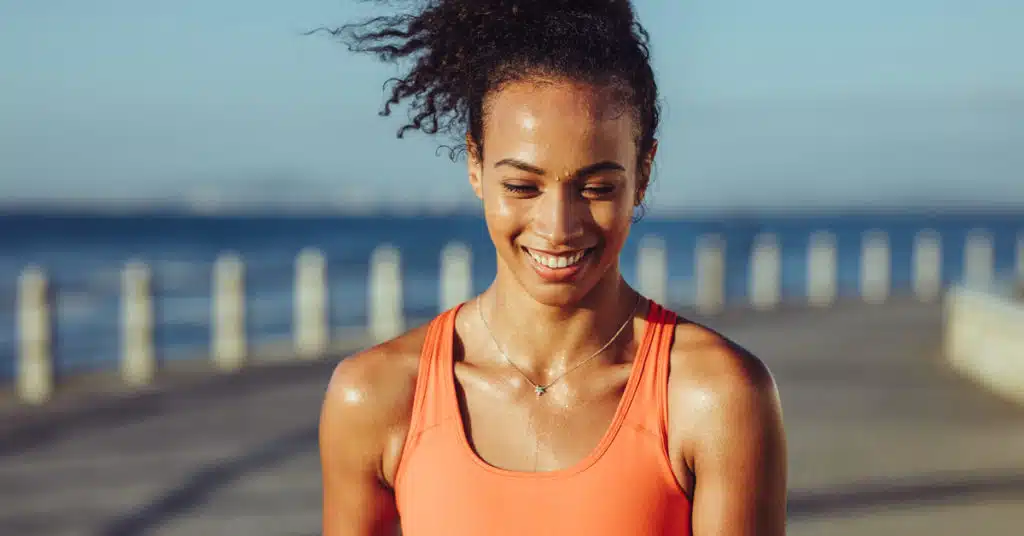 You Will Have The Best Butt Ever
Running doesn't just tone your legs, it tones everything below the waist. Think stomach muscles of steel and a butt to die for.
When you run you're really working your gluteal muscles. That means an envious butt without having to hit the gym.
You'll Sleep Better
One of the mental health benefits of running is improved sleep. Physical exercise increases the amount of time in deep sleep and can help with insomnia. The only proviso is to avoid intense activity in the hours before bedtime.
(No cramming in a run late at night because you forgot to go earlier – set your alarm for an early morning run instead).
Run earlier in the day and feel the benefits when it's time to get some shut-eye. Sleep soundly and awaken refreshed.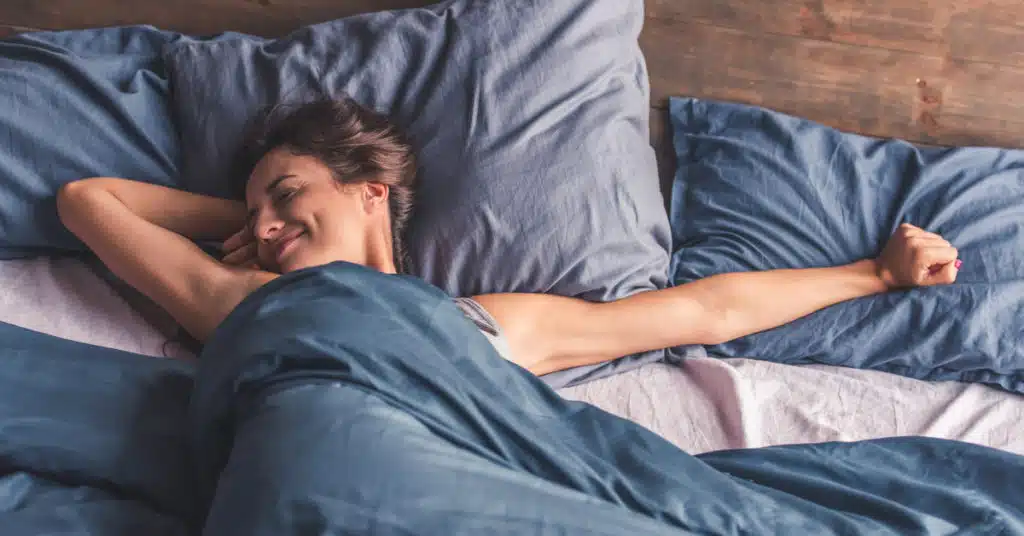 You'll Feel Terrific
Running just makes you feel great. It boosts your energy levels and builds confidence making you more outgoing. However, when it comes to changes to your body from running it's about more than just the physical side.
It's good for your mental health and a wonderful way of making friends. You'll find yourself enjoying your journey towards becoming a fitter, healthier person.
Being able to move better, run to catch a bus, and get the maximum use out of your body, just makes you feel terrific.
You'll Stop Overthinking Everything
The runner's high isn't a myth. Running releases endorphins creating a natural high. This way you get to feel good without any side effects.
It could be the endorphins or just the benefits of exercise, but running creates positive outlooks – helps you stop overthinking and sweating the small stuff. The improvements in mental health are backed up by research. Life's just better when you're running regularly.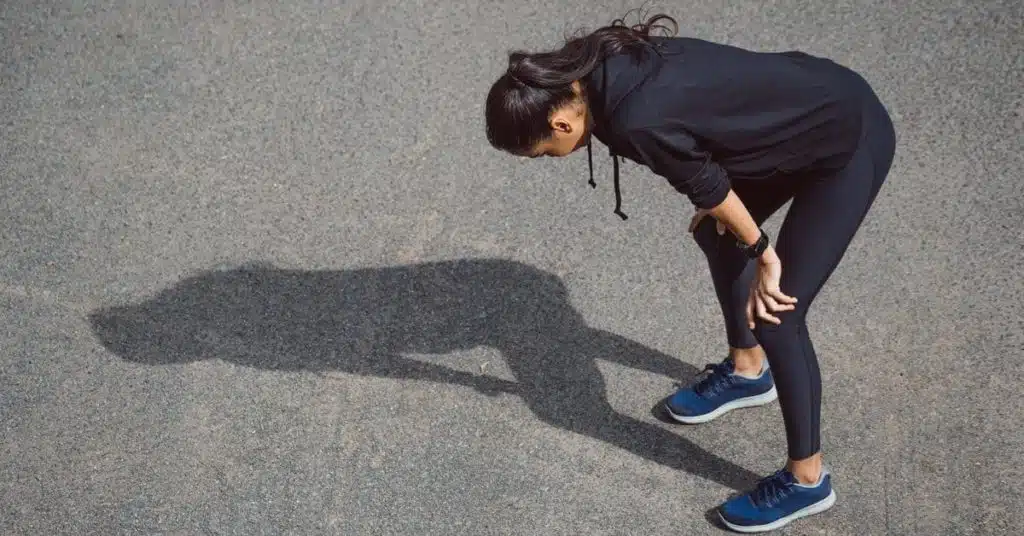 You'll Have Better Cardio And Live Longer
This is the big one and one of the best reasons to start a running program. According to the Journal of the American College of Cardiology, running regularly has a positive impact on your cardiovascular health. Being a runner significantly reduces your risk of cardiovascular diseases and adds three extra years to your life. That's less risk of heart attacks or stroke.
If you want to see significant improvements to your overall health such as lower blood pressure and healthy blood vessels, and a lower resting heart rate – start running!
Your Runners Body
There's no such thing as "a typical runner's body". Ignore any comments from gym fans that running will make you look weedy.
Or get the idea that you can't reduce your body weight by running just because the guys at the back of your local race are carrying some extra pounds.
Runners can have completely different bodies
Two of the most famous runners in the world are Usain Bolt and Mo Farah. Completely different bodies. The former is all muscle to run fast and the latter has his body dialed for maximum efficiency to run longer distances.
For female equivalents compare the Olympic sprinter Tori Bowie and former World Record marathon runner Paula Radcliffe.
It depends on your diet and how you train
Your runner's body and body composition will be dictated by your build, what you eat, and how you train. However, if you want to build leg muscles, such as a curvaceous butt, work on your hill reps and speed intervals.
If you want to get in shape, balance running with a healthy diet, and avoid eating excess calories.
Hopefully, you'll learn to love running for more reasons than how you look. Take it from me, the health and social benefits are immense.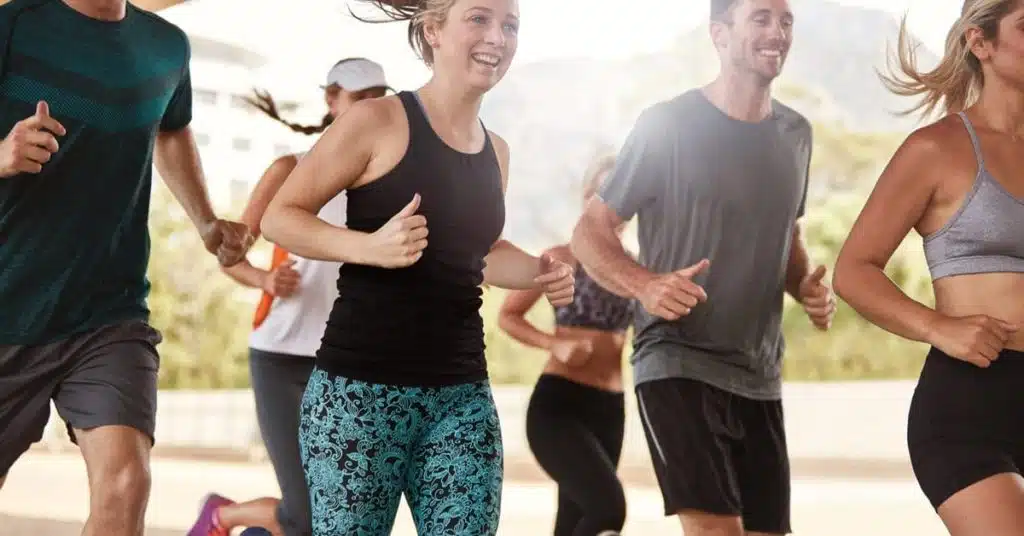 I hope this insight into a runner's body will convert you to take up running. Follow a Couch to 5K plan or even my Couch to Half Marathon plan if you love a big challenge!
The positive effects and physical benefits are immense from reduced risk of cardiovascular disease, lower cholesterol levels, and reduced high blood pressure to mental health benefits and better sleep.
It's been a big part of my life for years and has taken me on all sorts of adventures. I'd love to hear about yours…
Related post: How To Get A Runner's Body: Physique + 7 Training Tips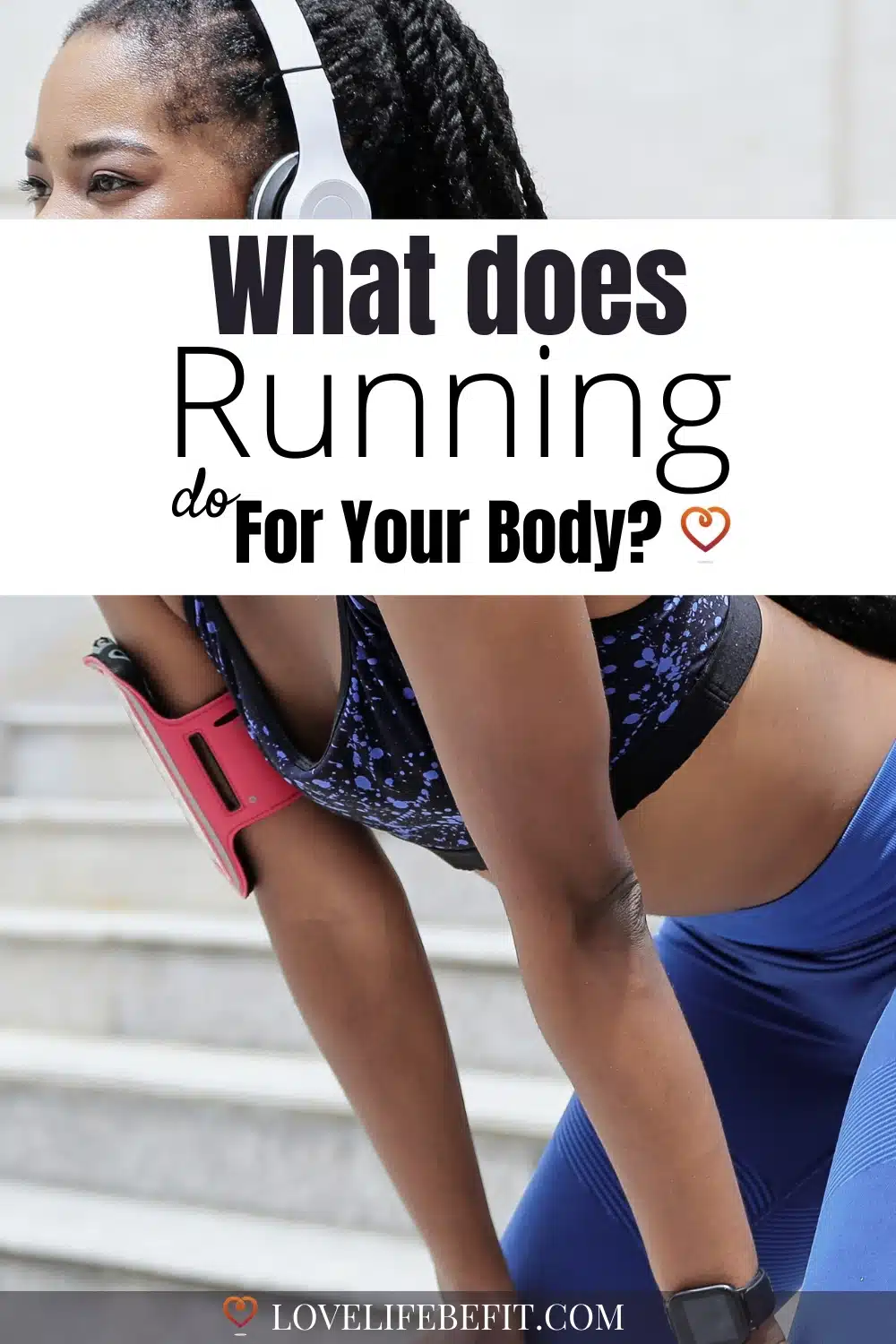 Frequently Asked Questions
How running changes your body?
Running changes your body by burning fat and building muscles. Expect to lose fat at the top of your thighs, build stomach muscles of steel, and a butt to die for the weight. When you run you're really working your gluteal muscles. That means an envious butt without having to hit the gym. Running increases your strength and endurance plus interval training can boost your metabolism. You'll lose pounds if you combine running with a calorie-controlled diet.
How does running change a woman's body?
Running is a great way to burn calories and can help with losing body fat. However, if you're trying to lose pounds, you need to combine running with a healthy eating plan. Running will tone your legs and give you a perfect butt. There's a good chance your boobs will shrink. Running makes you feel terrific. It's not just a runner's high, you feel more energetic, it builds confidence, and makes you more outgoing.
Can you get in shape by just running?
Running is excellent cardio and if you combine running with healthy eating you can achieve a high standard of fitness. But running does neglect some muscle groups, especially your arms, so it's good to add one or two weekly gym workouts, yoga, or HIIT to your training schedule.
What happens to your body when you run every day?
It's best for most runners to take at least one rest day a week. Beginner runners should run no more than alternate days. Running every day won't give your body a chance to recover and could lead to injury. Building up to a routine of running just 1 to 2 miles a day is achievable and will have terrific cardio benefits such as a reduced risk of heart disease. Running is a terrific way to get in shape.
Will running 2 miles a day tone my body?
Running 2 miles a day will definitely tone your body. For best results combine running with healthy eating. If you're a beginner runner don't jump right into running every day. You need rest days for your body to recover and to reduce the risk of injury. Rest days are important if you want to run longer without getting tired.
Does running make you skinny?
Running is an excellent cardio exercise. The intensity of the exercise can mean you burn more calories per minute compared with walking, cycling on the flat, or swimming. Losing weight happens when you use up more calories than you consume. Running can help you lose fat provided you don't over-eat after your run. You need a calorie deficit to shift the pounds and running can be a terrific aid to achieve this.
How long does it take for running to change your body?
For real change your running needs to be regular – at least 30 minutes 3 times a week. Suggest also walking/cycling for an extra 2 days a week. With this level of commitment, you will start to notice small changes in 3 to 4 weeks and major changes in 2 to 3 months.
Will running help lose weight?
Yes! Running is one of the best ways of burning calories but unless you're going to run a very high mileage every week, you also need to watch your diet. (Please don't start running a high mileage overnight, it's a good way to get injured. Always build up your weekly mileage slowly – no more than 10% increase per week). Running one mile burns around 100 calories so it's easy to replace those calories with an after-run treat. Find out more in my post Running For Weight Loss Plan.