Vegan meals packed with nutritious fruit and vegetables are low in calories and ideal for losing weight. These vegan meal prep recipes are delicious and super easy to make.
Mix and match these plant-based recipes for breakfast, lunch, and dinner to create a scrumptious 7-Day menu. Hit your weight loss targets by prepping meals to keep your healthy eating plans on track.
Vegan Diet Plan
Following a whole food vegan diet is a healthy way to lose weight. No calorie counting, just lots of whole foods, fruit, and vegetables, with plant-based protein and healthy fats.
Unlike a vegetarian diet, a vegan diet doesn't have any animal products so there's far less saturated fat. That's good for your cholesterol levels and keeps your doctor happy.
My plant-based diet hasn't just helped me lose weight, it's making me healthier.
When I first started following a whole food plant-based diet I found a lot of recipes were overly complicated and full of expensive ingredients.
For the first few weeks, I was surviving on bowls of salad! I love salad but it did get a bit monotonous.
Gradually I've put together some easy go-to vegan recipes and I want to share them with you! Try vegan meal prep for weight loss and see what you think!
This post contains affiliate links. This means I receive a commission if you make a purchase through my links, but this is at no additional cost to you. Please read my disclaimer for more information.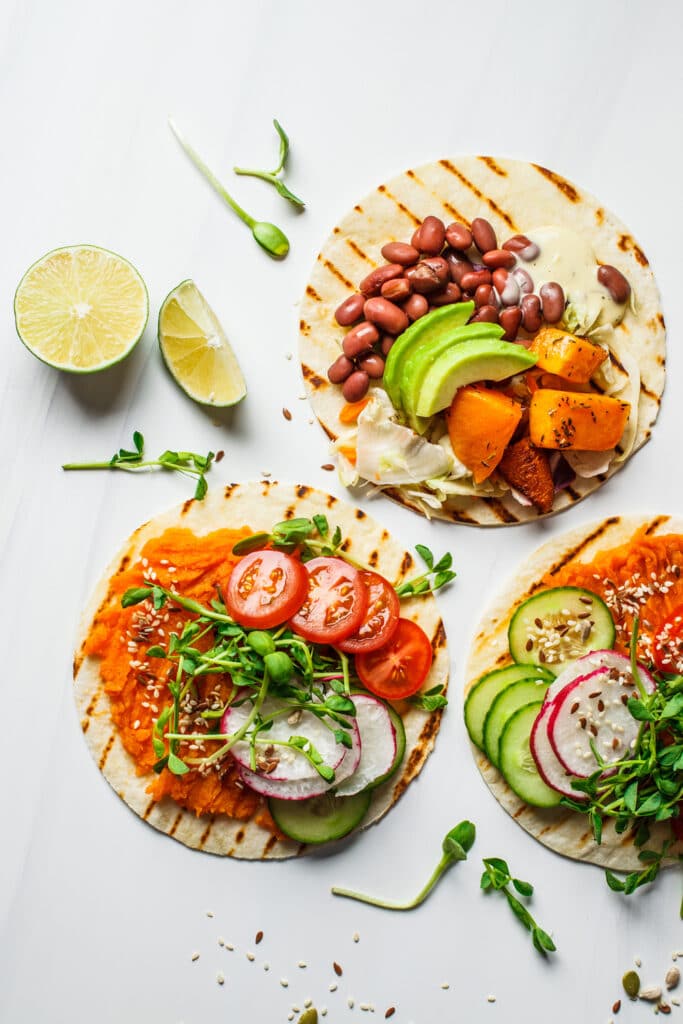 ✅ This book is the bible for a plant-based diet. From heart disease to cancers and diabetes, the author Michael Greger, MD explains how nutrition and lifestyle choices impact our health. Learn about why you need to take a vitamin B12 supplement if you're a vegan, the benefits of vitamin C for iron absorption, how many grams of protein you should be eating, how to get enough protein from a whole food plant diet… and much, much more!
Healthy Vegan Meal Prep Plans
When your aim is to eat better it's important to stick to whole foods. Processed vegan food isn't particularly healthy and is often high in calories. Just because chips are vegan and don't contain animal products, it doesn't mean they're good for you.
For a vegan weight loss meal plan, the main focus of your meals should be fruits and vegetables. Leafy greens, cruciferous vegetables, peppers, onions, berries, seasonal fruits… aim for a wide variety of types and different colors.
Power your day with fiber-rich whole grains: oatmeal, rice, quinoa, pasta, whole-grain bread and make sure each meal includes some protein.
Beans, peas, soybeans, chickpeas, and lentils are all excellent low-calorie sources of plant-based protein. Nuts are a terrific high protein source and full of nutrients, but they're high in fat and calories.
It's best to stick to just a handful of nuts a day and use nut or seed butter (including peanut butter) sparingly when you're trying to lose weight.
The same goes for healthy fats. They provide the fatty acids that are essential for our health. Healthy fats are very filling but they come high in calories. Use just small amounts of olive oil and coconut oil and be mindful of quantities of avocado in recipes.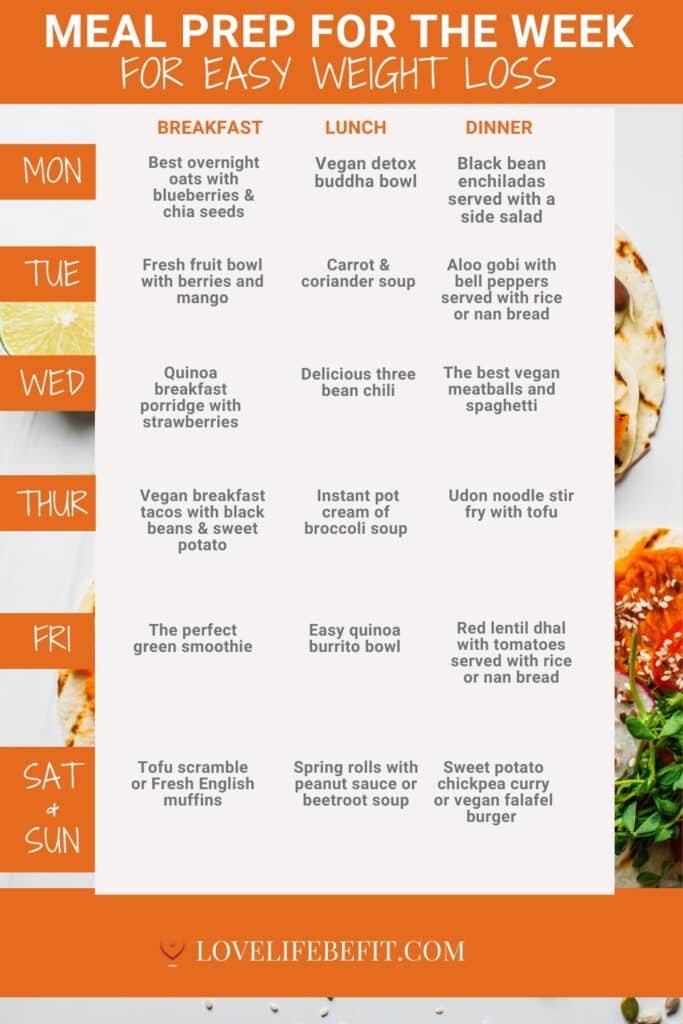 Vegan Meal Prep For Weight Loss
It's so much easier to keep to a vegan weight loss plan if you're prepared. Often the last thing you want to do is start cooking when you arrive home tired.
Resolve crumbles and suddenly you're ordering a pizza!
I discovered meal prep when I started following a whole food plant-based diet. Healthy meals can be simple to prepare but I don't want to spend time cooking every day.
If I know I'm going to be busy it's so much easier to prep all my meals on a Sunday night, ready for the week ahead.
But what is vegan meal prep?
Vegan meal prep is about preparing meals ahead of time and putting the finishing touches at the last minute just before you eat.
Sometimes that's whizzing up a smoothie from the fresh fruit you've cut up and stored in the fridge in a zip-lock bag. Or reheating your pre-cooked vegan meatballs and pasta in a microwave.
You can keep meal prep simple by eating the same menu every day or try out new recipes and go for lots of variety.
I like to eat the same breakfast every day, my favorite overnight oats, opt for a buddha bowl or soup for lunch, and choose a different vegan recipe for every main evening meal.
The choice is up to you.
How to vegan meal prep:
decide what you want to eat,
prepare a shopping list of ingredients based on your chosen recipes,
head to a grocery store list in hand for your weekly shop,
batch cook your meals for the week ahead.
Vegan meal prep is a great way of:
saving time in the kitchen by cooking just two or three times a week
rapidly producing healthy meals when you have little time
helping you stick to a healthy eating plan
always having a meal ready if you're a busy person constantly on the go
saving money through less food waste and only buying what you need.
Healthy Vegan Meal Prep Ideas
Use these vegan meal prep recipes to create your 7-Day plan. I've chosen vegan meals that are easy to prepare and suitable for weight loss. Occasionally I've added a few tips to adjust the recipe to avoid high-calorie ingredients.
These vegan weight loss recipes are suitable for new vegans, old hands, and the vegan-curious. Recipes that concentrate on eating healthy food rather than restrictive diets and focusing on calorie intake.
Vegan Breakfast Meal Prep Recipes
Studies have shown that people who eat breakfast tend to be healthier. I certainly feel terrible when I miss it. Breakfast gives me the energy to exercise and helps me concentrate when I'm working.
These vegan meal prep breakfast ideas will give your mornings a lift!
The Best Overnight Oats By Cookie & Kate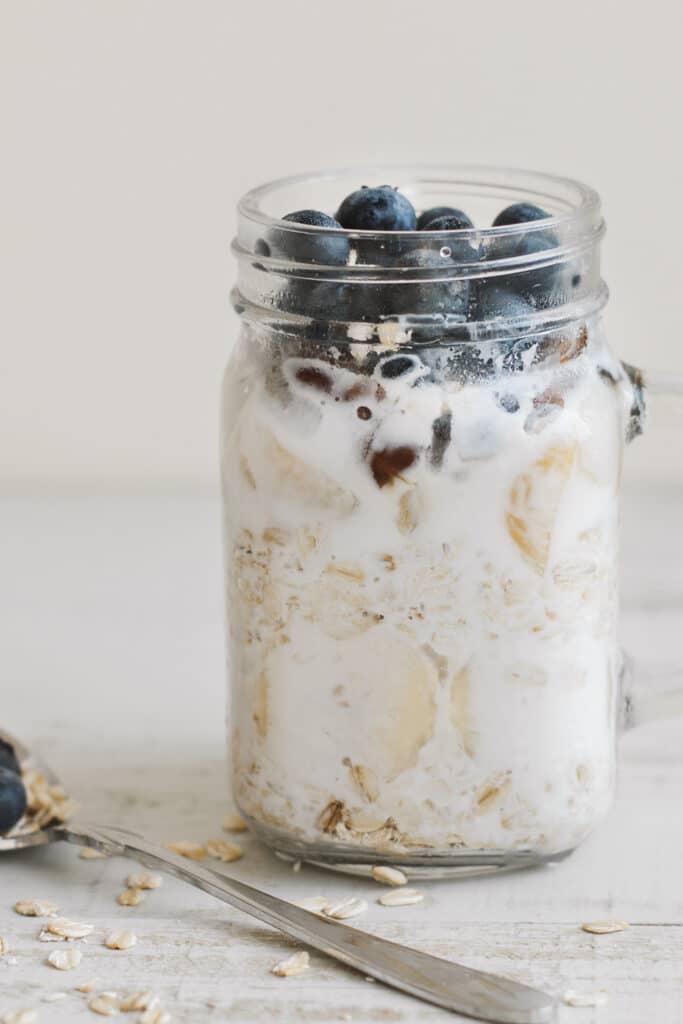 I love the way you can batch enough overnight oats to last the week and vary each breakfast by adding different toppings.
Choose your favorite vegan milk to make these oats. Be aware that some types of plant-based milk are high in calories.
I like to use soy milk. It's high in protein and its calorie content is about the same as low-fat cow's milk. Pea milk is another great option. If I've been overindulging, I just add water.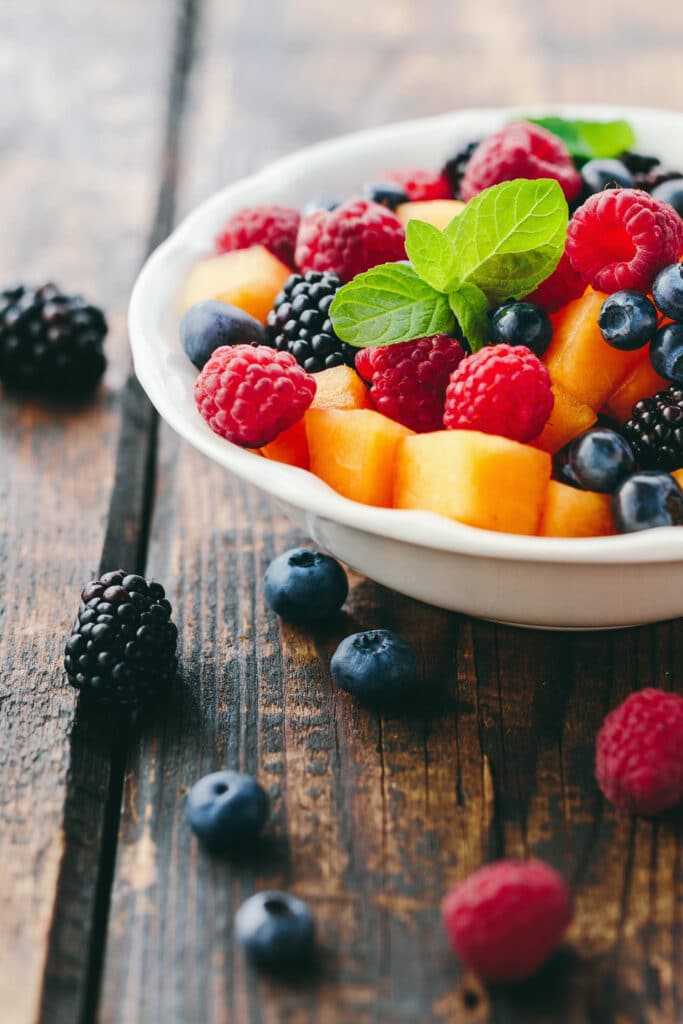 Colorful bowls of fresh fruit make a wonderful start to your day. You can even mix these bowls at work and eat them at your desk.
Quinoa Breakfast Porridge With Strawberries By The Spruce Eats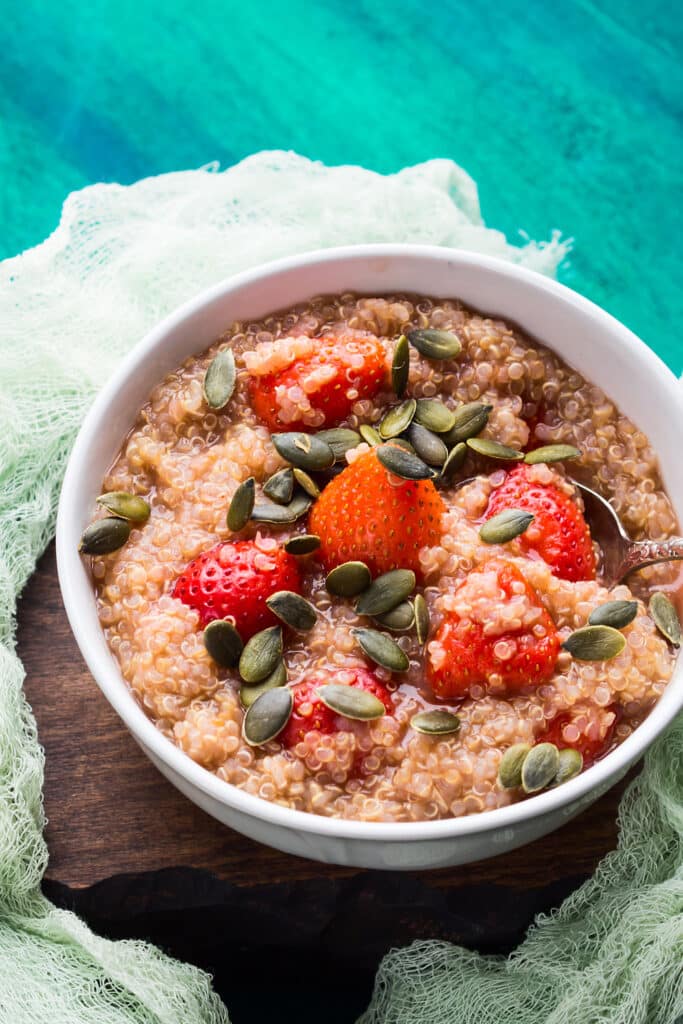 This gluten-free porridge is just right for cold winter mornings. I batch cook at the start of the week and reheat it in a pan or microwave before serving.
Vegan Breakfast Tacos By Love Life Be Fit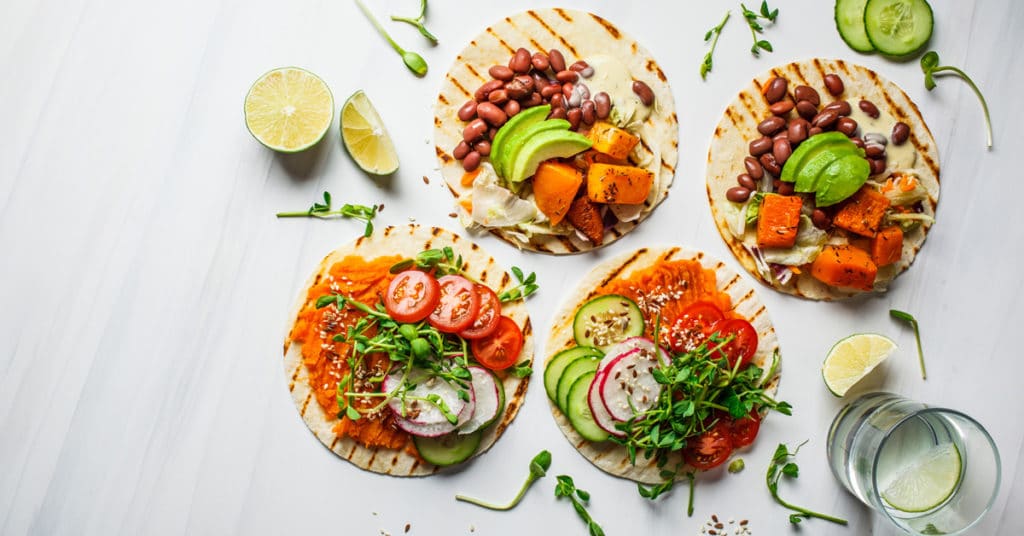 For a savory breakfast idea, start the day with tacos!
Simply warm the tortillas in a microwave wrapped in a damp paper towel. Top the tortillas with your favorite ingredients.
I like to mix pre-cooked sweet potatoes, black beans, avocados, tomatoes, and sprouts. Sprinkle with a few nuts and seeds and add a little salsa.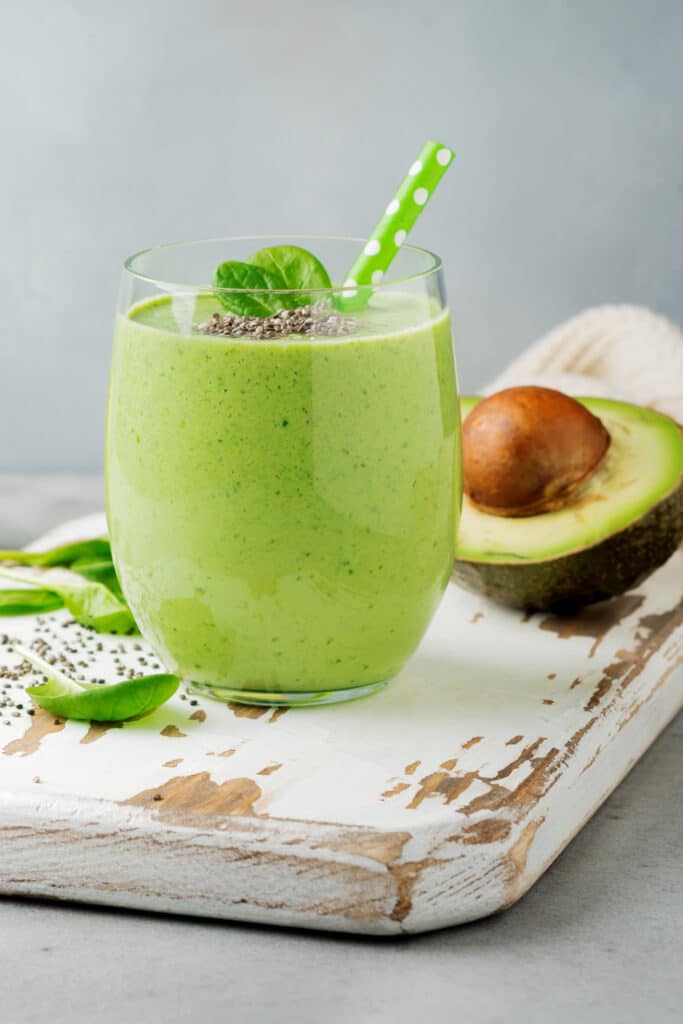 Simple and packed full of goodness.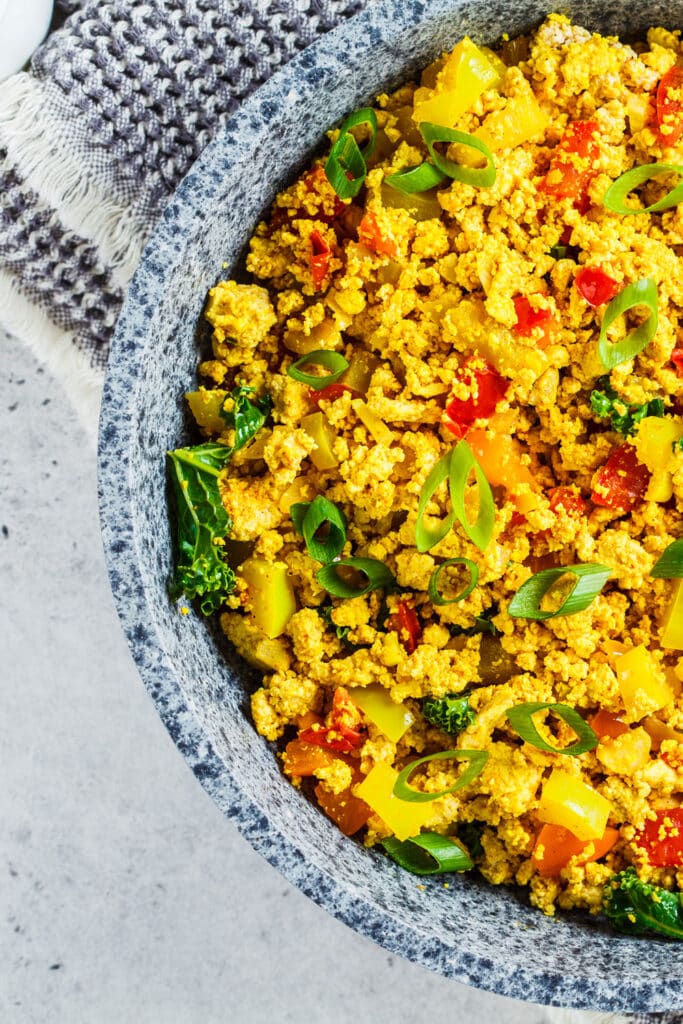 I like to make tofu scramble with red peppers, red onions, and kale but you can really use any leftover vegetables. Meal prep in advance and just reheat when needed. It keeps an amazing 4 days!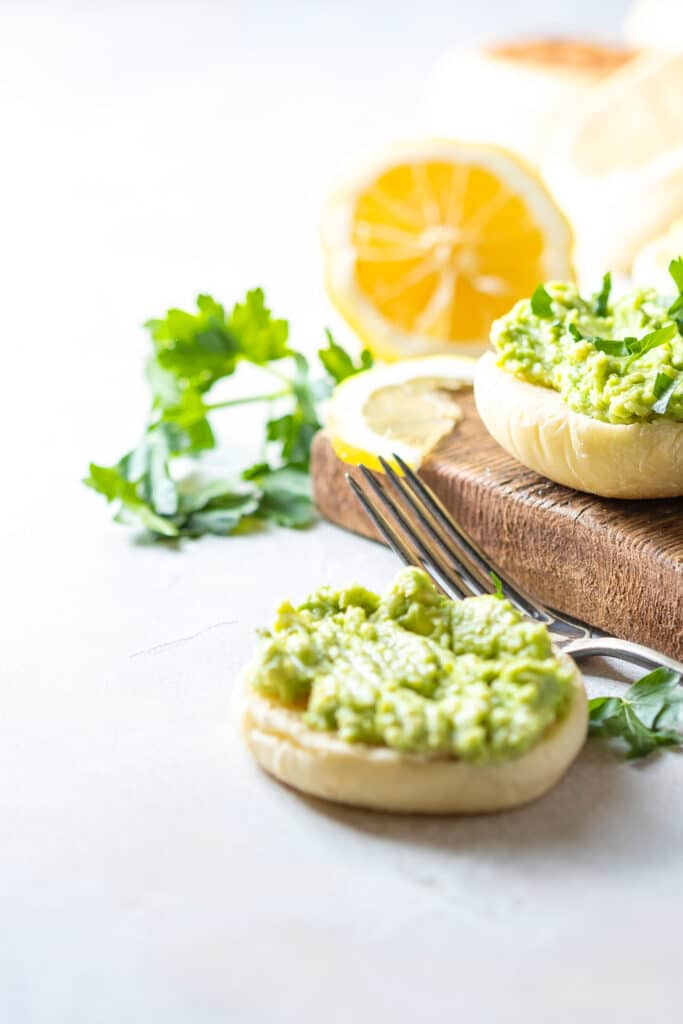 Mashed avocado can be made in advance and will last 2-3 days when made with lemon juice. Find out more about storing avocado here.
Avocado is a healthy fat full of goodness but the average-sized avocado is 250 to 320 calories. Serving size should be just one-third of an avocado when the aim is weight loss.
Find more vegan breakfast meal prep recipes and quick and easy vegan breakfast ideas!
Vegan Lunch & Dinner Meal Prep Recipes
Fresh Spring Rolls With Peanut Sauce By Cookie & Kate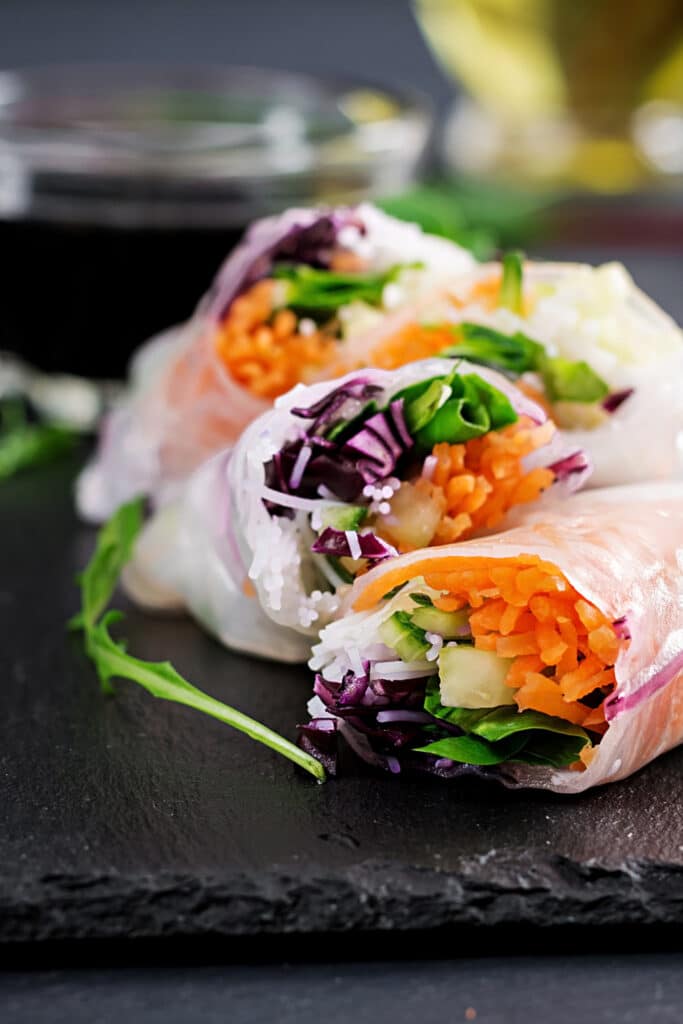 These Vietnamese-inspired fresh spring rolls are wrapped in rice paper. You can prep the peanut sauce and veggies in advance but assemble the ingredients just before serving.
Easy Vegetarian Quinoa Burrito Bowls By Tori Avey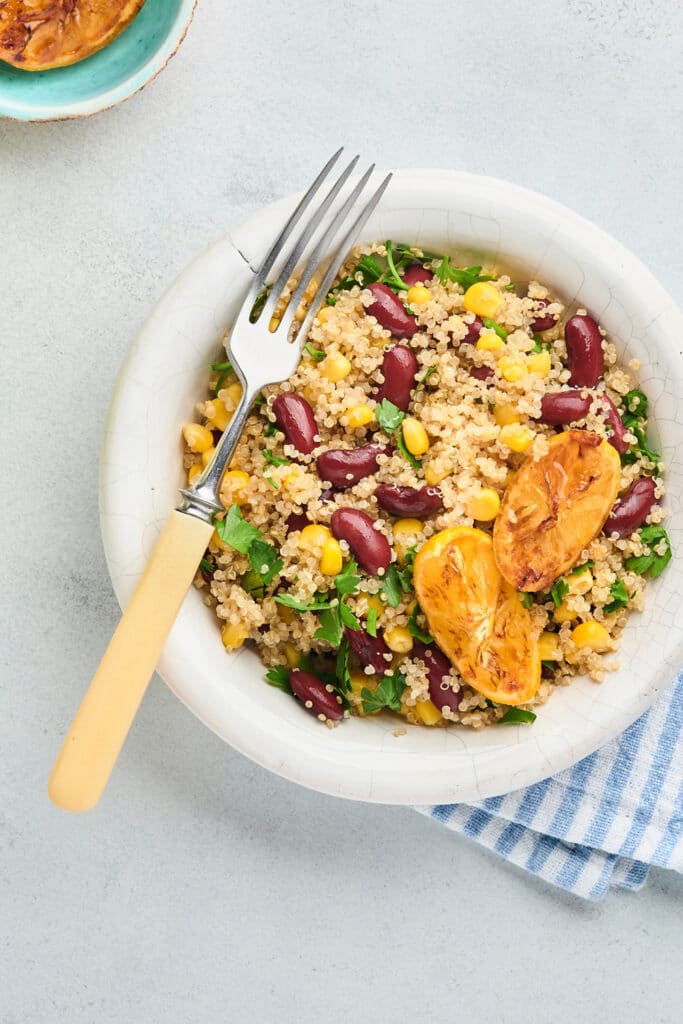 A perfect meal prep lunch for flexitarians, vegetarians, and vegans. You can also make this recipe with brown rice but using quinoa provides extra protein and nutrients.
Everyone loves meatballs and even your carnivore friends will eat this black bean vegan version. Ideal for vegan meal prep, they keep for 4 to 5 days in the fridge.
Aloo Gobi With Bell Peppers By Cooking Curries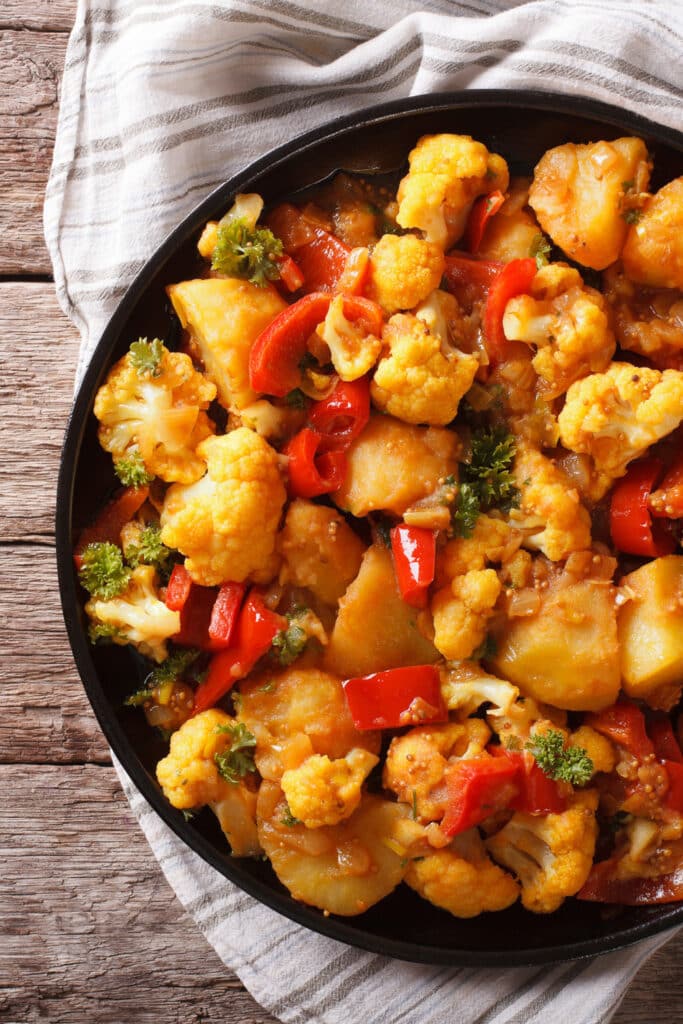 Curries provide endless opportunities for vegan food prep. This recipe used green peppers but I think red bell peppers add color and flavor. I also like to add some chickpeas at the last minute for extra protein.
Vegan Detox Buddha Bowl By Love Life Be Fit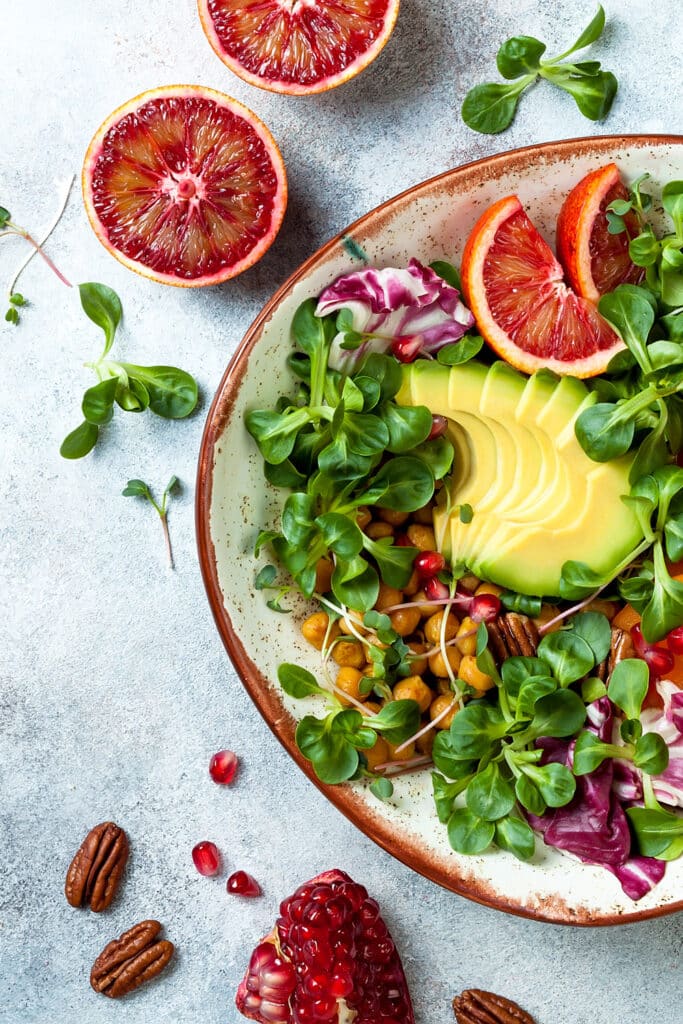 Buddha bowls are my go-to recipe. I simply pile everything I love into a bowl. Crispy no-oil roasted chickpeas, seasonal vegetables, fresh fruit and if I'm very hungry I'll add brown rice and hummus. I sprinkle with balsamic vinegar, sprouts, nuts, and seeds.
Prep the chickpeas and store them in an airtight container, (not in the fridge)! Brown rice can be cooked in bulk and will last 4 days in the fridge. For more summer inspiration, take a look at these easy vegan bean salad recipes.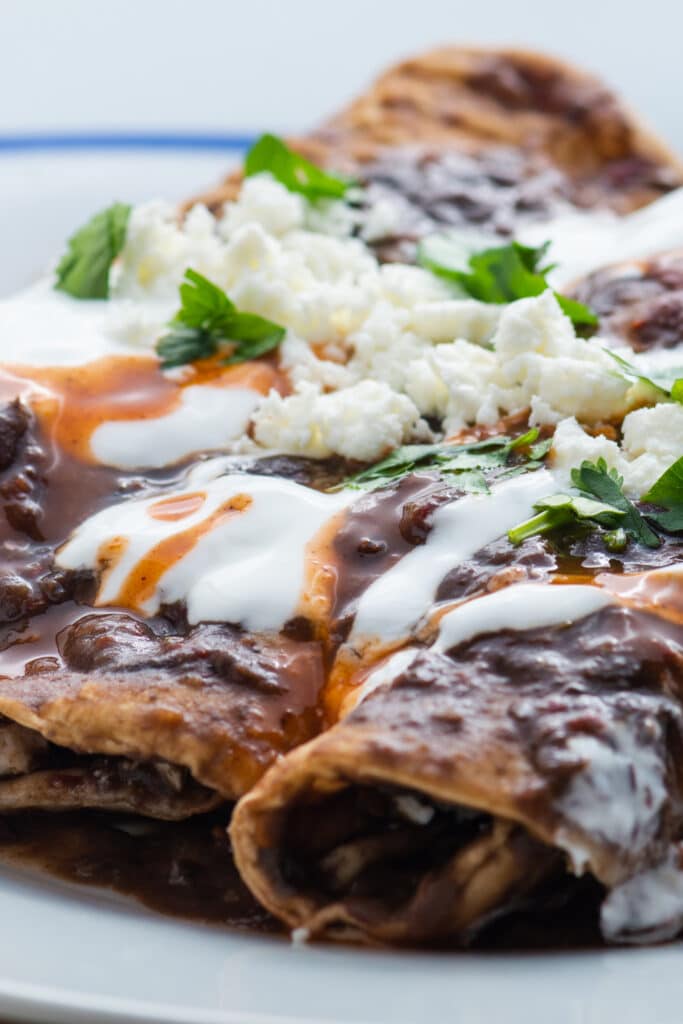 Enchiladas fans will love this recipe. The recipe uses cheese but it's an easy straight swap for vegan cheese. These Colby Jack Shreds work well.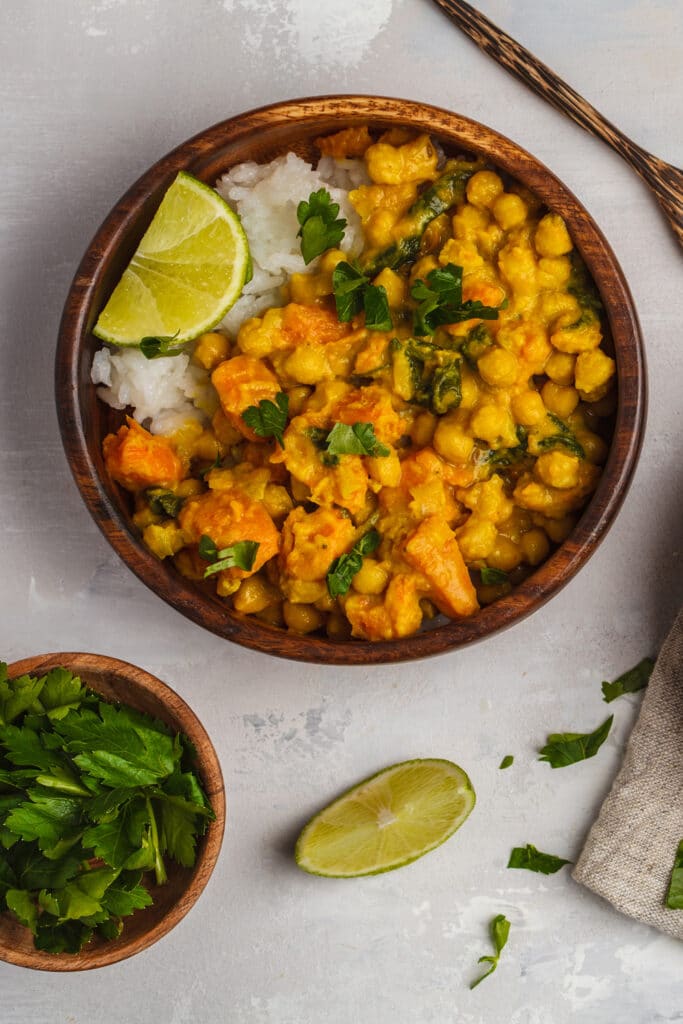 If you haven't got an instant pot yet why not? I find mine is a huge help for vegan prep, especially if you're making curry.
This recipe uses coconut milk which is high in calories when you're watching your weight. I used just one cup for a drier curry but you could also swap the milk for water.
Easy Vegan Falafel Burger By Vegan Richa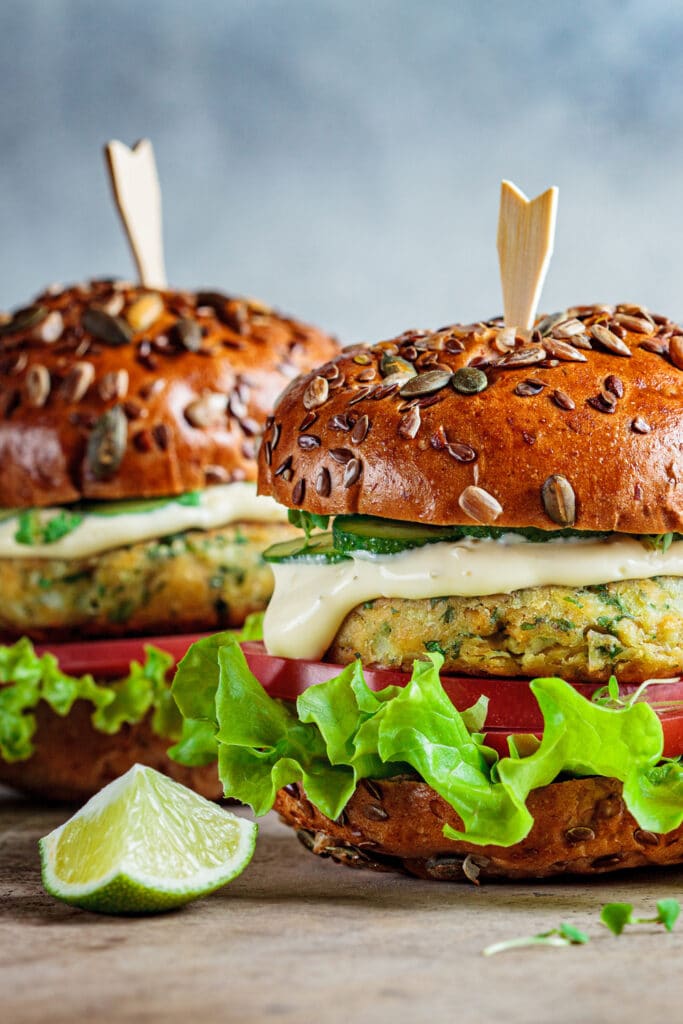 These delicious vegan falafel burgers will definitely wow your friends. The burgers can be meal prepped in advance and reheated. Assemble before eating.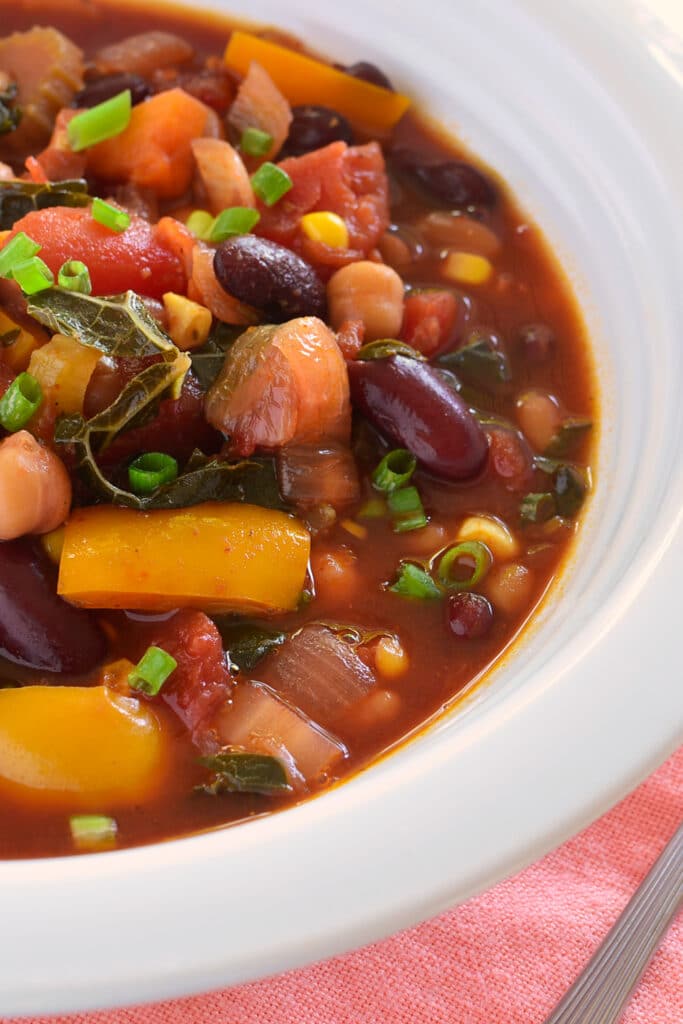 I can never completely stick to a recipe when I'm making bean chili! I've added sweet corn, chickpeas, red pepper, and kale to mine! Keep in the fridge for 5-6 days or even freeze for 2 to 3 months.
Red Lentil Dhal With Tomatoes By Merlin Jobst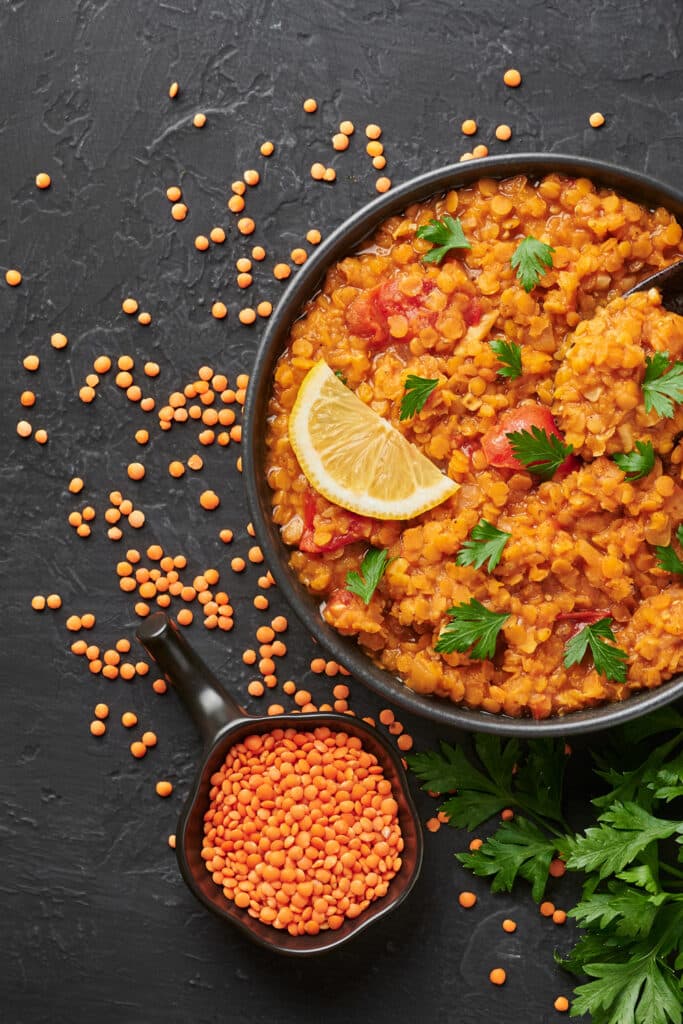 Good dhal has the consistency of porridge. I like to make mine with tomatoes. Keeps in the fridge for 5-6 days. Lentils make great meal prep recipes. Get more inspiration from this list of vegan lentil recipes.
Udon Noodle Stir Fry with Tofu By Planted & Picked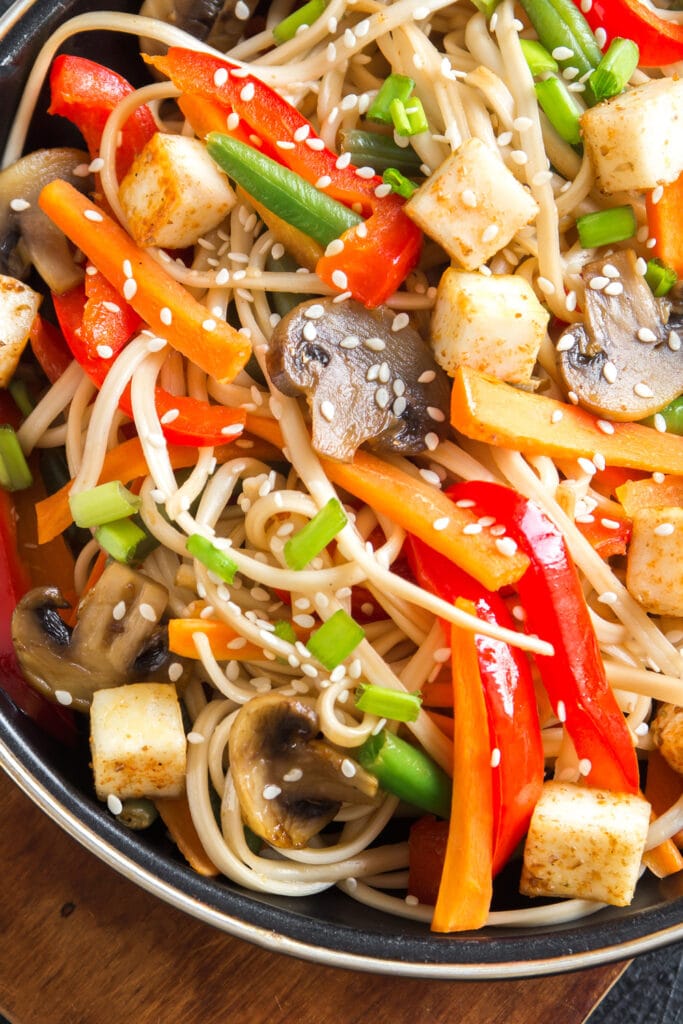 I like to make enough for 2 or 3 meals and reheat during the week. For meal prep, it tastes better if you use fresh udon noodles and boil them quickly when you need them. They only take 3 minutes. Then just mix with the other prepped and reheated ingredients.
Vegan Soup Ideas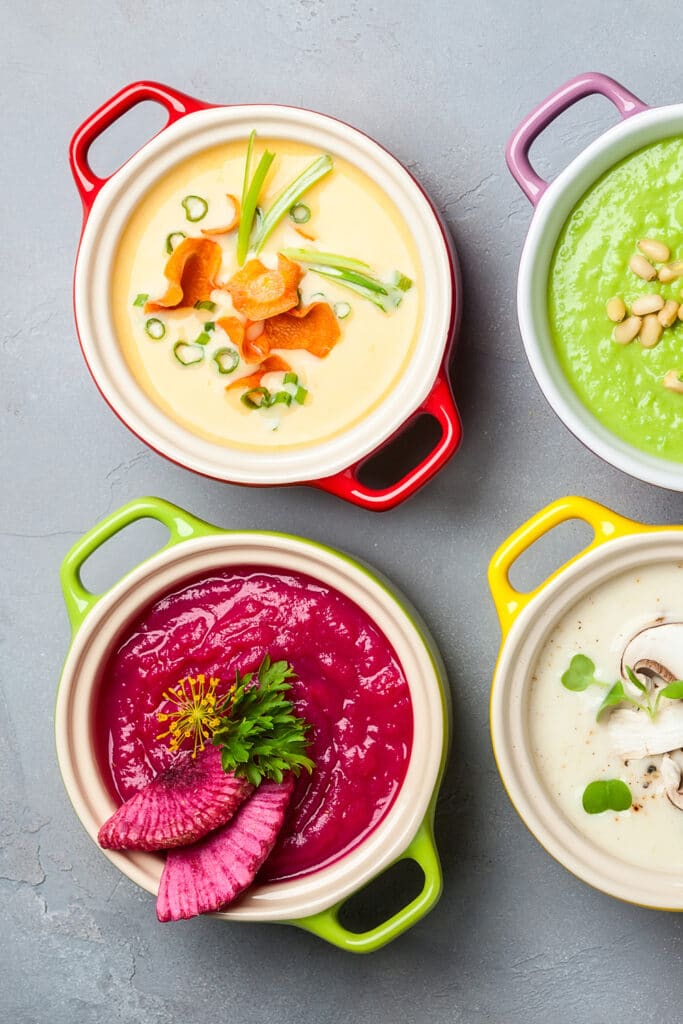 Soup is always an easy option for vegan meal prep. It's easy to make in bulk, pack, and go! Just pop in the microwave to reheat.
I often just make up my own recipes from any leftover vegetables with peas or beans to boost the protein content, but here are some of my favorite soup recipes: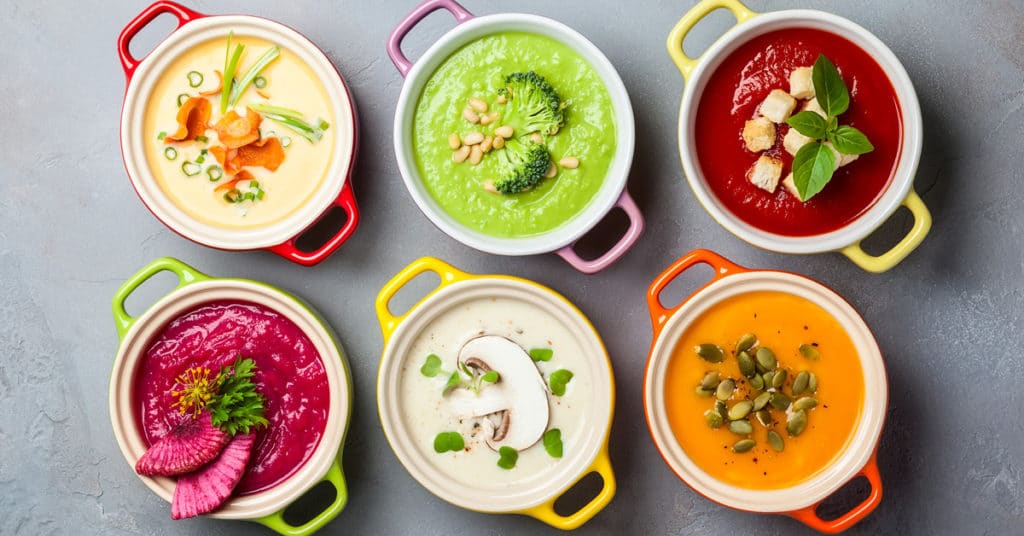 This has an earthy-sweet flavor and it's made from roasted beets.
Instant Pot Cream of Broccoli Soup by Cozy Peach Kitchen
Delicious and so easy to make in an instant pot. (This is the best instant pot I've found).
This classic recipe is always a winner. A favorite for winter lunches!
Get more ideas from this list of vegan bean soup recipes.
😍 These soup mugs are the best design I've found for meal prep. There's a useful vent to release steam so your soup doesn't end up splattered all over the microwave!
Vegan Desert Ideas
For a vegan weight loss plan, it's best to know your weaknesses. For some people eating deserts is the downward slope to craving sweet food and blowing all those good intentions. If this is you, a piece of fruit or herbal tea will be enough to complete your meal.
For others, indulging in their sweet tooth, as an occasional treat, is enough to keep them on a healthy diet for the rest of the week. For these people, I've included a few indulgent dessert ideas.
When I say indulgent, they're still packed full of healthy ingredients…
If you want to just adapt your favorite baking recipes, these easy-to-use egg substitutes will make creating a vegan version quick and easy.
Easy Vegan Black Bean Brownies by Erin Lives Whole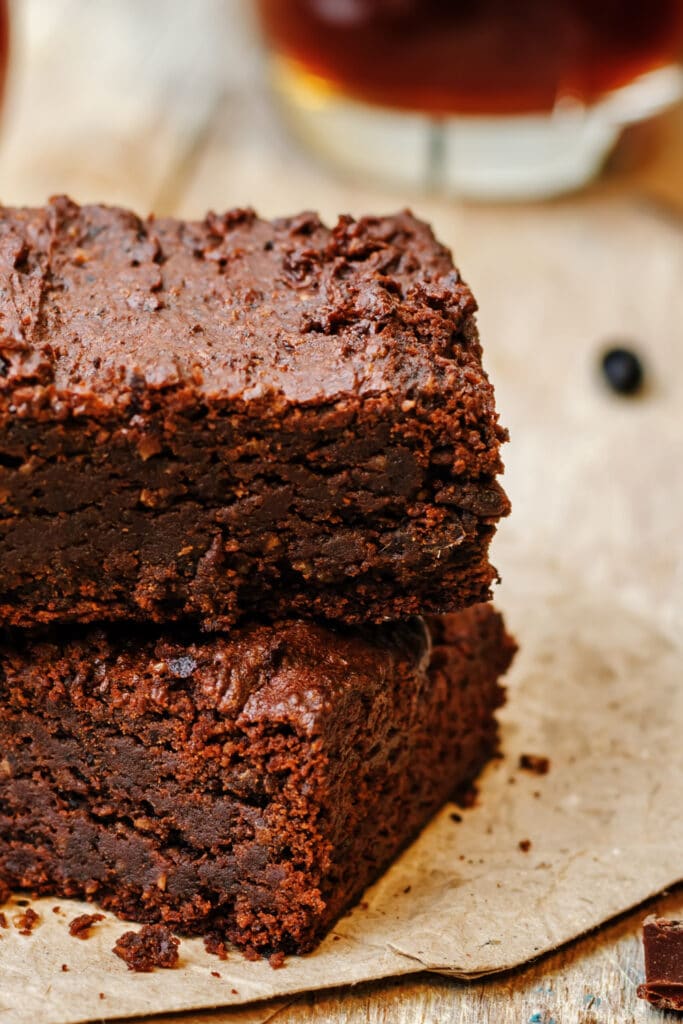 As treats go these Black Bean Brownies won't completely derail your weight loss plans as long as you stick to just one!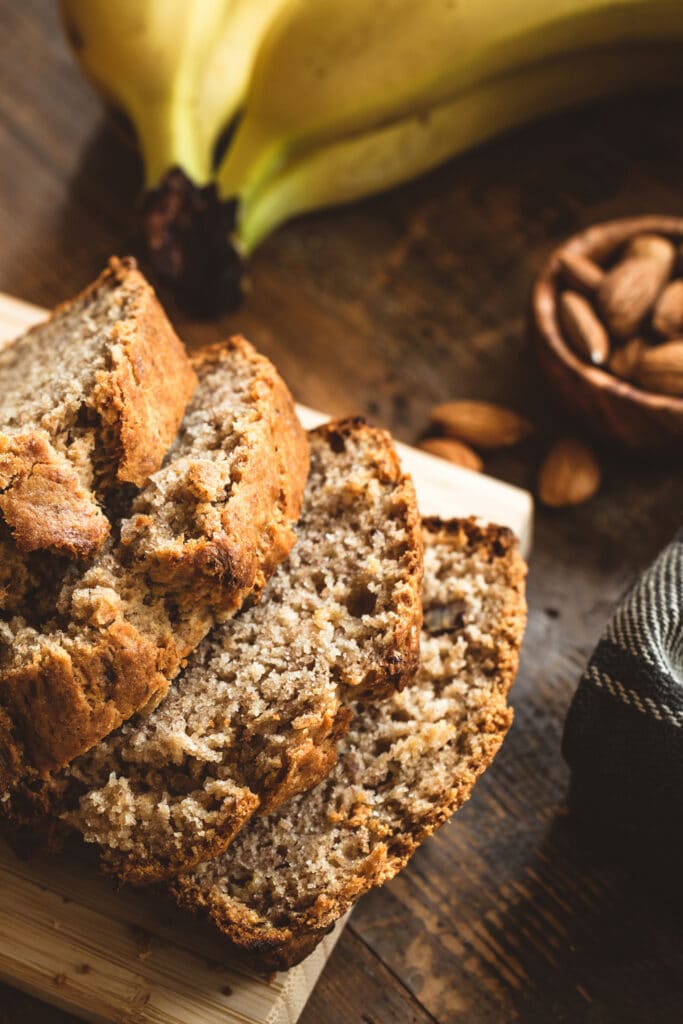 Moist, healthy, and easy to make with an oil-free option!
Blueberry Smoothie Chia Pudding by Hungry By Nature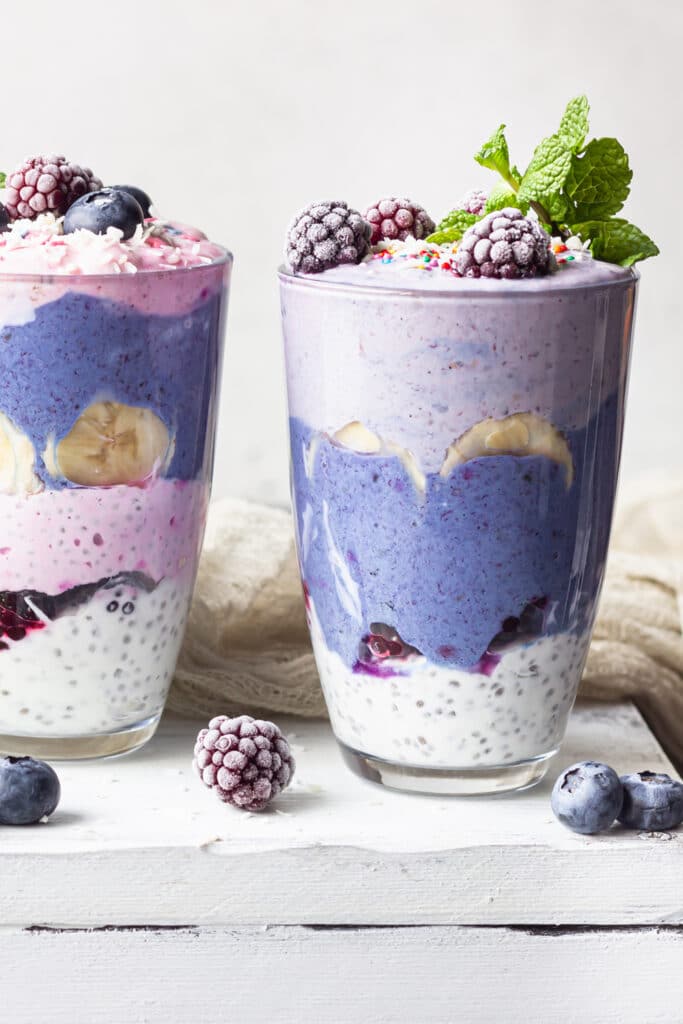 Billed as a breakfast treat, these puddings are wonderful at any time of the day!
Vegan Snacks Ideas
Having some vegan snacks to hand will help you keep to your weight loss plans when you're having a busy day. Avoid temptation with healthy on-the-go snack ideas!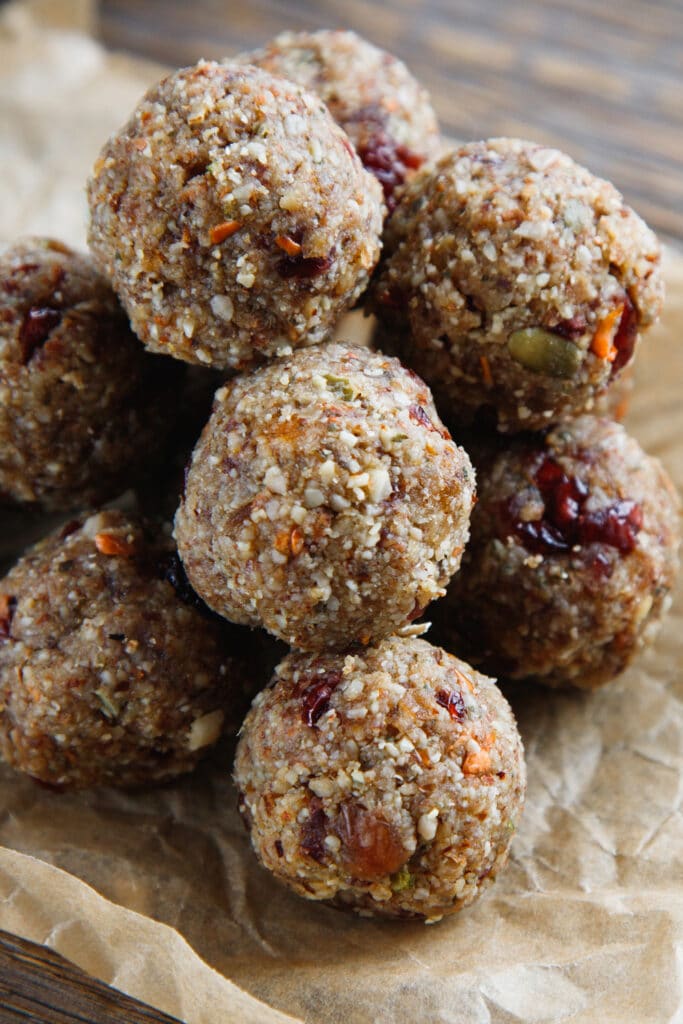 These protein balls are easy to make and good to go. I use them for hiking or when I know I'm heading for a busy day with little time to eat.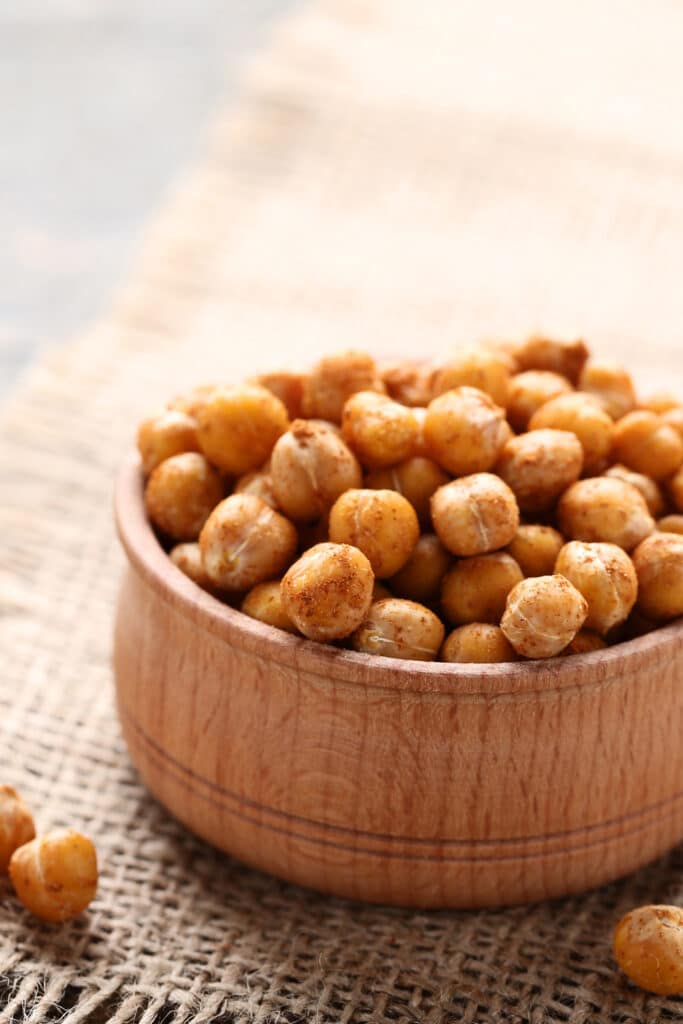 15 extra snack ideas you can take to the office…
Time to start meal planning!
I find planning my vegan meals ahead of time makes it so much easier to stick to a healthy eating plan. Give it a go and let me know how you get on! On a tight budget? You may find these cheap recipes for meal prep helpful!