Providing healthy breakfast snacks for meetings is a great way to kick-start the workday. With morning meetings you can plan for the day ahead and most people are alert and focused on contributing.
As people's schedules get busier and busier, hosting a breakfast meeting can be the only way to get everyone together. Yet it's a huge letdown to hotfoot across town at the crack of dawn to be offered a soggy croissant and some instant coffee.
If you're expecting someone to show up for an early meeting it's best to make some effort. After all, breakfast is the most important meal of the day.
Break the overnight fast with healthy food options that will leave you and your colleagues satiated until lunchtime. Food of high nutritional value that's light and filling. It's a good way to eat better.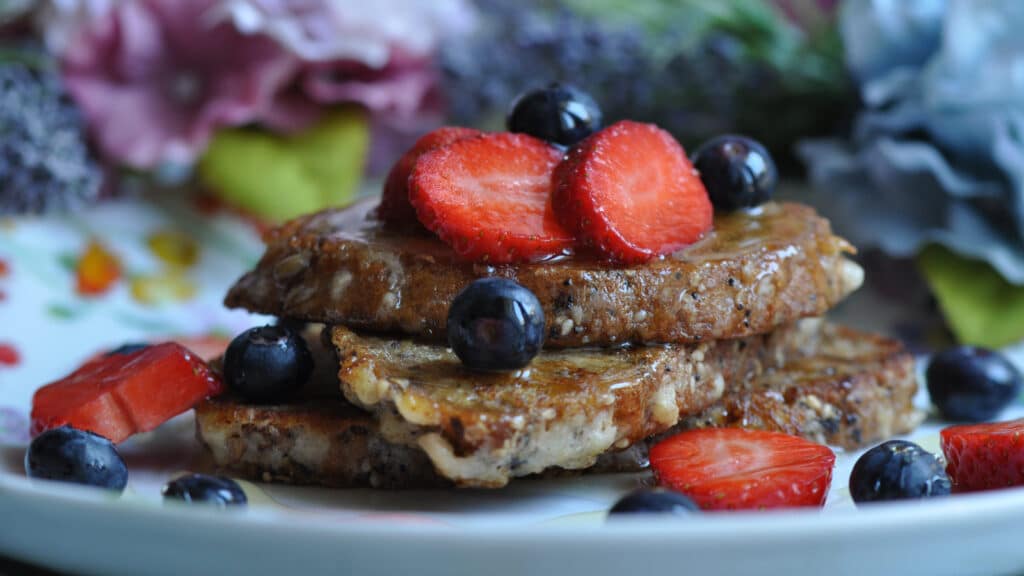 Healthy Breakfast Recipes
Not everyone has the budget for outside caterers. It may be a business meeting but there's every chance meal preparation will be in a tiny office kitchen.
These recipes are easy breakfasts to prepare. All you'll need are the ingredients, a few utensils, a microwave, and a kettle.
That should be manageable for most offices, but if you don't have any facilities you can prepare most of these recipes at home the night before.
I've selected healthier foods for good reasons. Eating better is essential for healthy living, and most organizations want to be forward-looking and care about their employees' health.
Breakfast Buffet
Laying on a buffet is an easy breakfast option. It's a chance to provide a selection of healthy options rather than second guess people's dietary requirements.
My own idea of breakfast snacks for meetings is mainly plant-based… whole-grain carbohydrates, fresh fruits and vegetables, and healthy fats such as nut butter or avocado. Not everyone would agree.
With a buffet, you can have options for keto followers, people with a sweet tooth, vegans, people with nut allergies, and anyone who's lactose or gluten intolerant. Some low-calorie options are also a good idea for anyone on a weight loss diet.
Fortunately, with breakfast foods, it's very easy to come up with healthier options and provide the best choice for everyone.
Healthy Snacks For Breakfast Meetings
#1 Fresh Fruit Bowls
Fresh fruit bowls using seasonal fruits are easy to prepare and always look enticing. Pick low sugar options such as berries for a really healthy snack option.
Mix up colors for the best impact. This bowl of red raspberries, blackberries, blueberries, and melon works really well. Kiwi fruit, strawberries, and pineapple are also good ways of introducing color.
Fruit bowls are best eaten freshly prepared. If a bowl of fruit has been sitting around for a while it loses all its flavor. That's why prepared fruit bowls from a store are such a disappointment.
Short of time just before a meeting? You can precut the fruit and store each fruit separately in large ziplock bags ahead of time.
A good tip is to cut the fruit into small pieces. Add folded paper towels to the bottom of the bag to soak up excess juices.
When you're ready to serve, just mix together and arrange the fruits in breakfast bowls. You can find the full recipe here.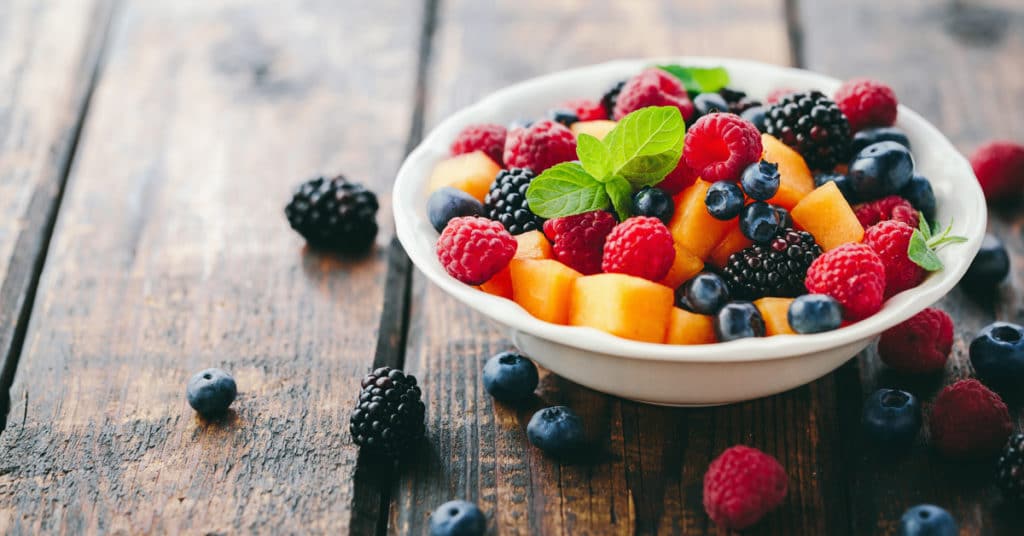 #2 Fresh English Muffins With Avocado
English muffins are a healthy option for breakfast meetings and easy to prepare. Just pop them in the toaster and top with creamy spreads such as avocado.
Most English muffins are vegan but check the labels. For a really healthy option, choose whole wheat or multigrain muffins packed with fiber.
English muffins are a quick bread solution if you're short on preparation time. Healthy fats such as avocado and nut butter make yummy toppings.
(Take care to prepare and keep separate muffins spread with nut butter in case attendees have allergies).
I like to mash my avocado in lemon juice with a dash of olive oil. Use the lemon juice sparingly. About one squeeze of lemon is enough for one large avocado.
Season to taste and serve. Go easy on the salt. You can add extra flavor by topping with a few chopped herbs.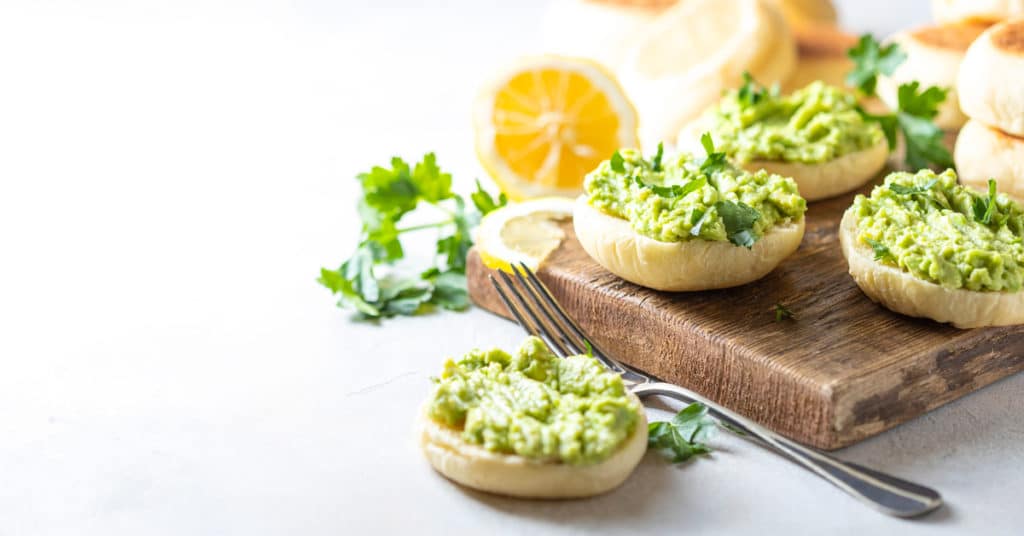 #3 Whole-Grain Breads With Fruit, Seeds, Nuts, And Peanut Butter
This is another quick bread option. It's a simple solution on busy mornings.
Slices of whole-grain toast spread with peanut butter and topped with fruit, seeds, and nuts make colorful healthy breakfast snacks.
I adore Meridian peanut butter. It's made from 100% organic peanuts. Spread it straight on the toast and experiment with different toppings.
Blueberries, bananas, pomegranate seeds, flaked almonds, sliced grapes, or strawberries are just some options you can try. Finish with a sprinkling of sesame or chia seeds.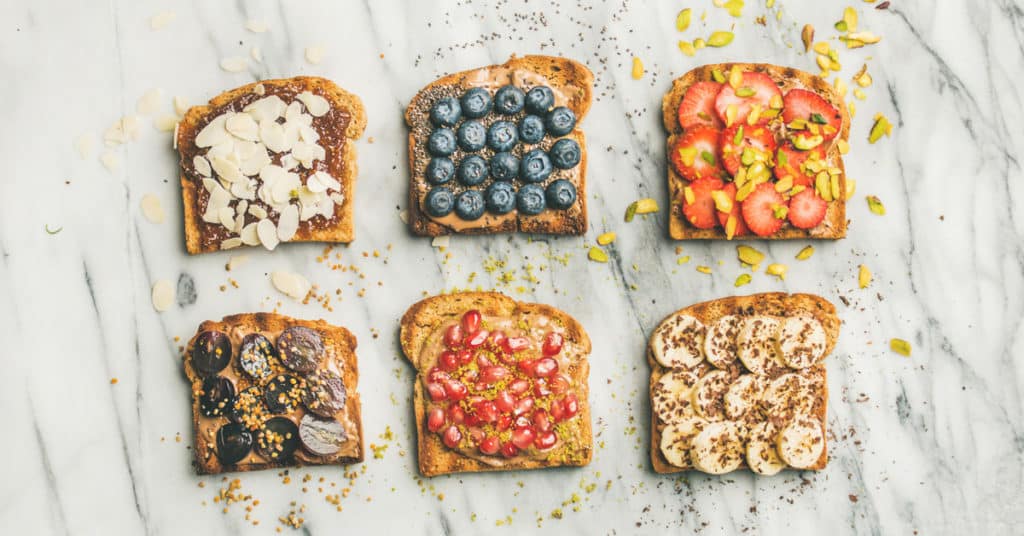 #4 The Best Overnight Oats
As the name suggests, overnight oats need to be made in advance. Served chilled, they can be kept for up to 5 days in the refrigerator. It's one of my favorite healthy breakfast ideas.
It's a healthy breakfast option, high in fiber and full of protein. You can make them with plant-based milk or even water for a low-fat option.
Any type of plant-based milk works. Oat milk is a good choice if you're trying to cover all dietary options.
My favorite overnight oats recipe uses chia seeds. It's optional but they're a terrific source of omega-3.
Top with blueberries and serve with maple syrup on the side.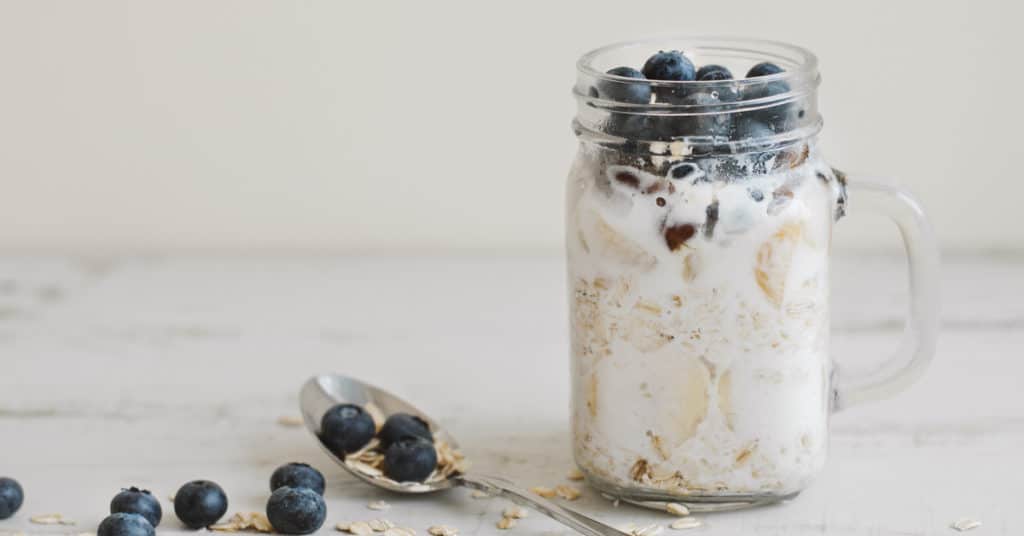 #5 French Toast With Blueberries
Did you know you can make french toast in a microwave? You can even make it in a mug! That's quick and convenient if you're whipping up a healthy snack for your breakfast meeting.
Most french toast recipes use eggs. However, I found this wonderful french toast in a mug recipe that's vegan and gluten-free.
Check out the healthy recipe here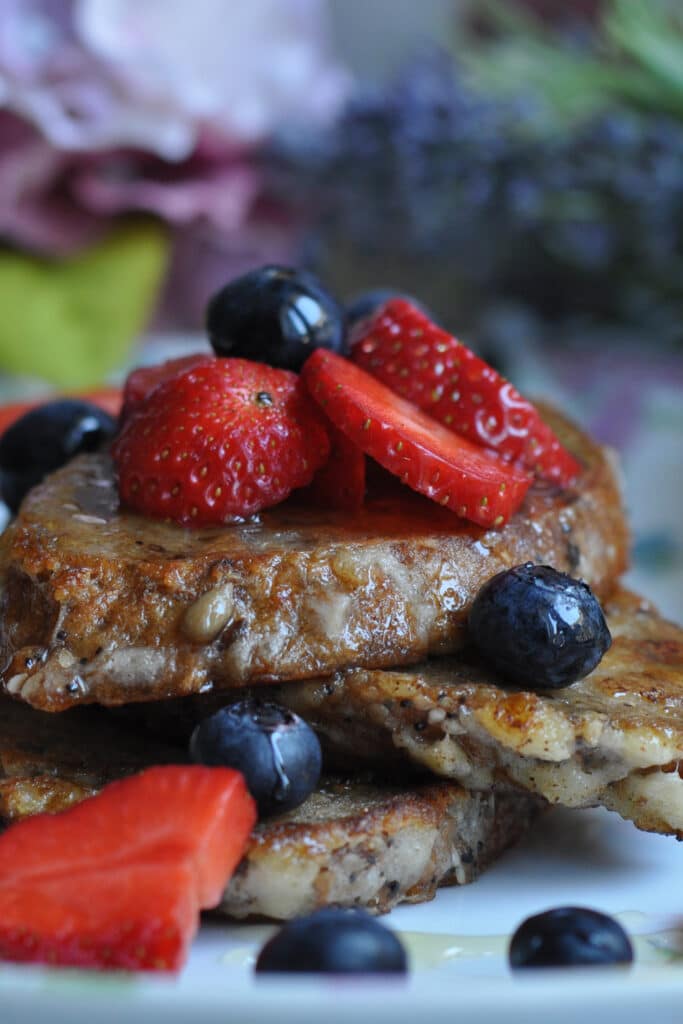 #6 Fresh Fruit Juices
Thirst-quenching fruit juices and smoothies are always a popular way to start the day. Instead of sticking to traditional orange juice, experiment with more exotic flavors. Kiwi, mango, and cranberry are fun options.
Make yourself in a juicer or buy fresh from your local deli.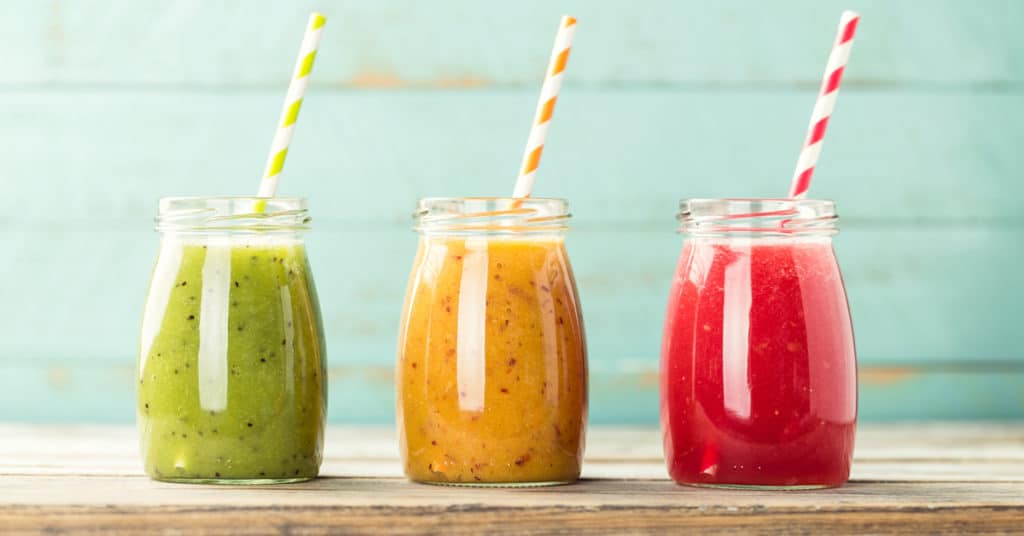 #7 Breakfast Charcuterie Board
Continuing with the easy preparation theme, a breakfast charcuterie board is a show-stopper centerpiece for your meeting. It's a way to provide lots of different finger food options catering to every possible taste.
A good charcuterie board provides a balanced breakfast that covers all food groups… carbs, protein, and healthy fats combining fresh flavors with zinging creamy spreads and dips.
This one uses a variety of bread, salad vegetables, fresh fruit, herbs, and olives with protein from a couple of eggs, cheese, and hummus. Jam and pickles help to lift the flavors. A low-fat yogurt dip is a good option for weight watchers.
Keto diet followers may be on the lookout for meaty options. You could add some vegan deli meat to keep the meat-eaters happy. Some of these products are seriously tasty!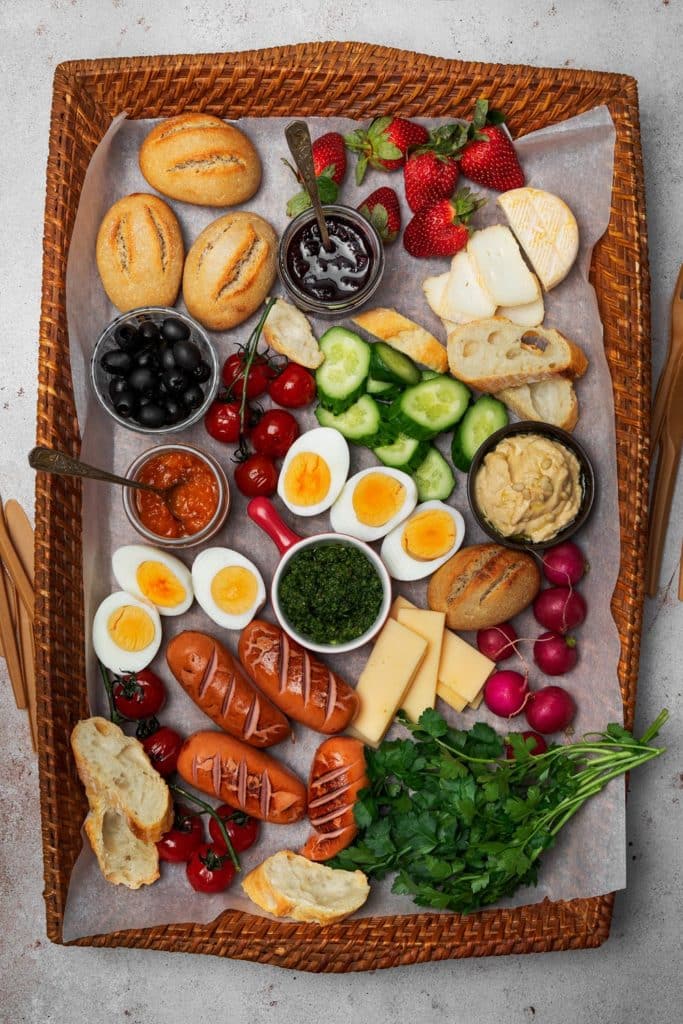 #8 Healthy Breakfast Snacks – No-Bake Protein Balls
These no-bake protein balls are healthy breakfast snacks for meetings that are quick to prepare. Keep them freshly chilled in the fridge.
Not just for breakfast, they make quick and easy meeting snacks at any time of the day. This recipe is based on nuts, rolled oats, chia seeds, and flax seeds with the option of added cranberries.
If you're in a hurry with no time for prep, low-fat granola bars are an easy option for breakfast or afternoon snacks.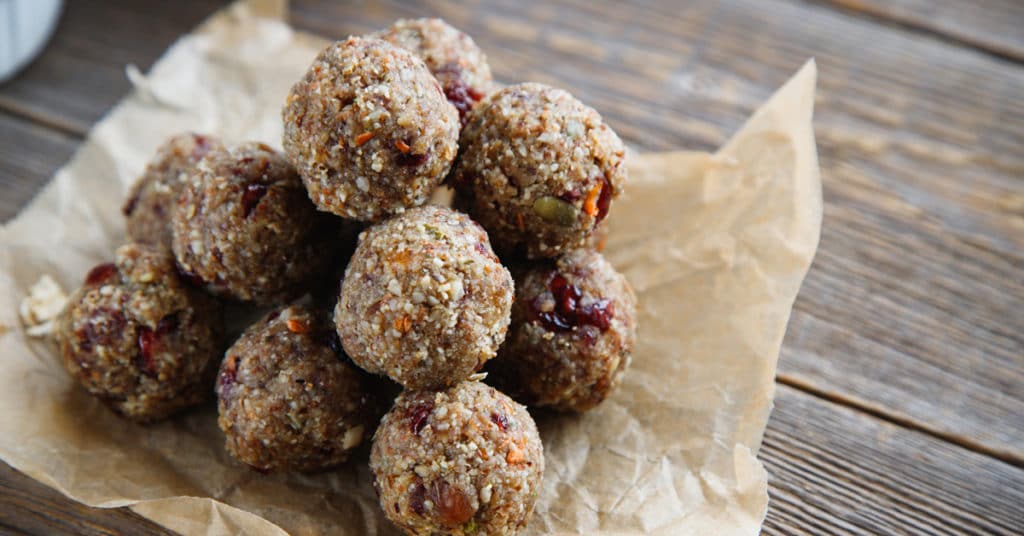 #9 Healthy Hot Chocolate
No morning meeting would be complete without a hot beverage. Coffee should be fresh and a good host provides both milk and plant-based alternatives.
Not everyone starts their day with a caffeine hit, (yes it is true), so always provide some caffeine-free options. Fruit teas are a popular choice.
Occasionally it's good to be indulgent. In the cold winter months, hot chocolate is a wonderful way to start the day.
This healthy hot chocolate recipe is wonderfully delicious and uses less added sugar than standard fare.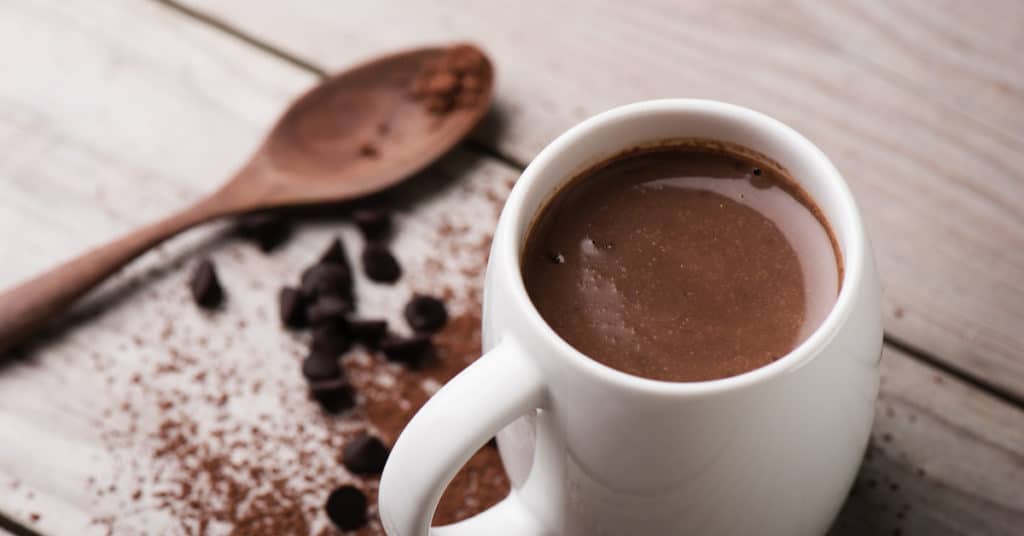 I hope you've enjoyed these favorite healthy breakfast ideas and found some inspiration for your early morning meetings. Most of these healthy breakfast options are snacks that can be used at any time of the day.
Find more suggestions with these healthy snacks for work and vegan meal prep ideas.
If you've found this post helpful, you may enjoy my other healthy eating-related articles: