Being plant-based or vegan doesn't mean missing out on big occasions. These Vegan Thanksgiving Desserts are delicious and will satisfy all your sweet cravings. Full of healthy ingredients and easy to make.
We may encourage good nutrition but occasional sweet treats are good for the soul! A little indulgence in the holiday season is encouraged, and you can always repair the damage with a long walk or run the following day!
These Vegan Thanksgiving Desserts take classic recipes and create a purely plant-based version. Almost free from saturated fats, higher in fiber, and lower in added sugars, plant-based Thanksgiving desserts are healthier but taste just as good.
Read on for some guilt-free, indulgence…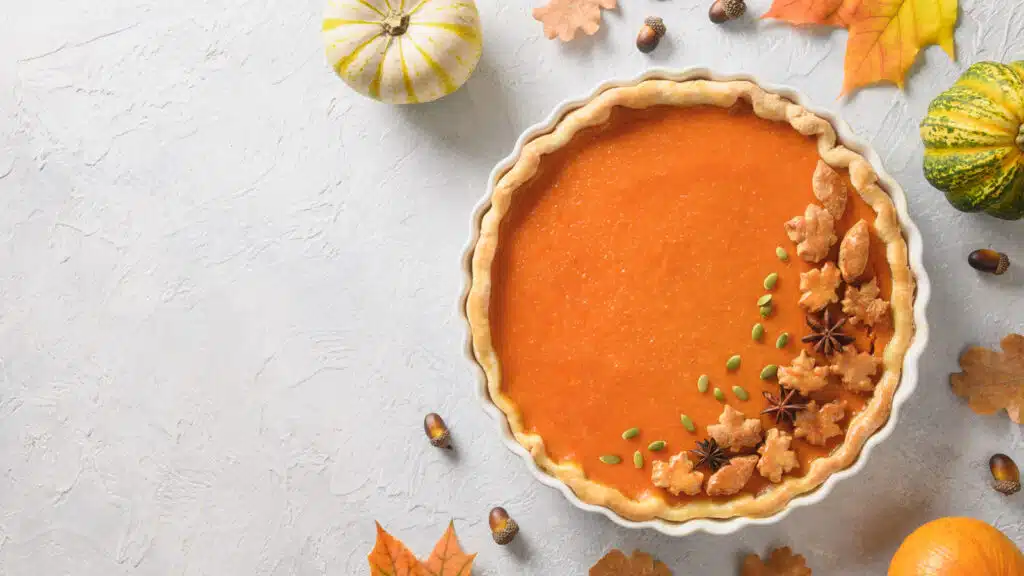 Best Vegan Thanksgiving Dessert Recipes
Starting with vegan pumpkin pie for the traditionalists, there's something for everyone who loves the taste of Fall. Spicy cinnamon and ginger flavors, the sweetness of apples, and heavenly bites of pie.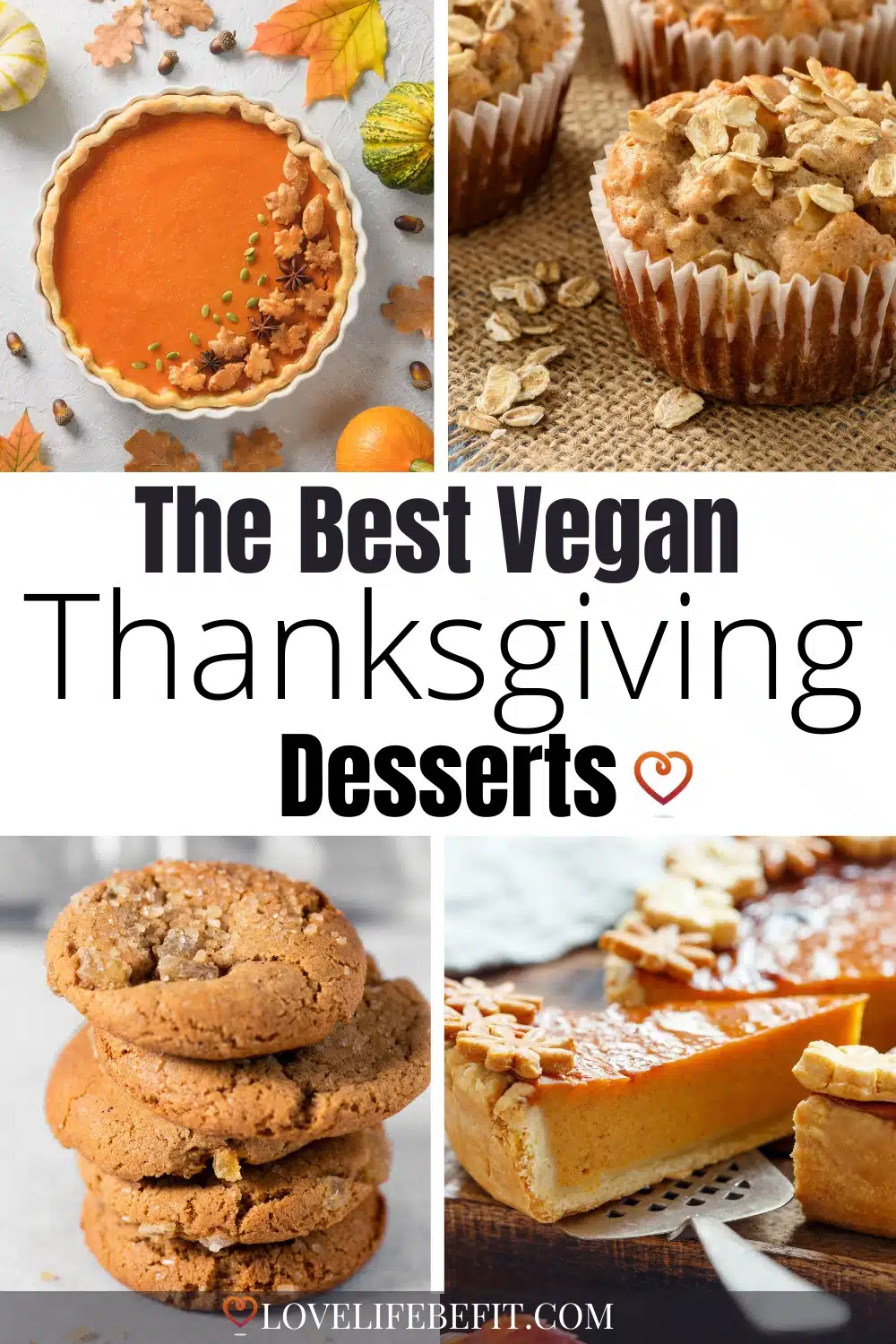 Vegan Pumpkin Pie
Just as good as any version made with butter and milk, and in our view it's better! Crumbly pastry and a silky smooth filling.
This recipe only uses 9 ingredients and you'd never guess it's vegan!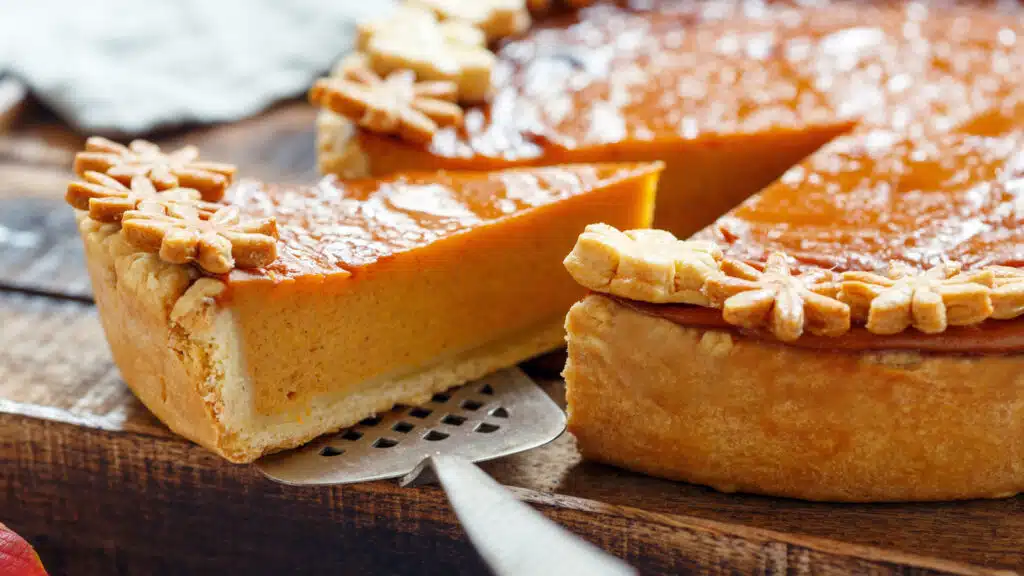 Full recipe on Nora Cooks
Vegan Pumpkin Bread
Pumpkin bread is my favorite at this time of the year. This version is so healthy you can even eat it for breakfast!
You can use just about any flour – even coconut flour for a grain-free, gluten-free version. This recipe is also refined sugar-free, using coconut sugar to sweeten the bread.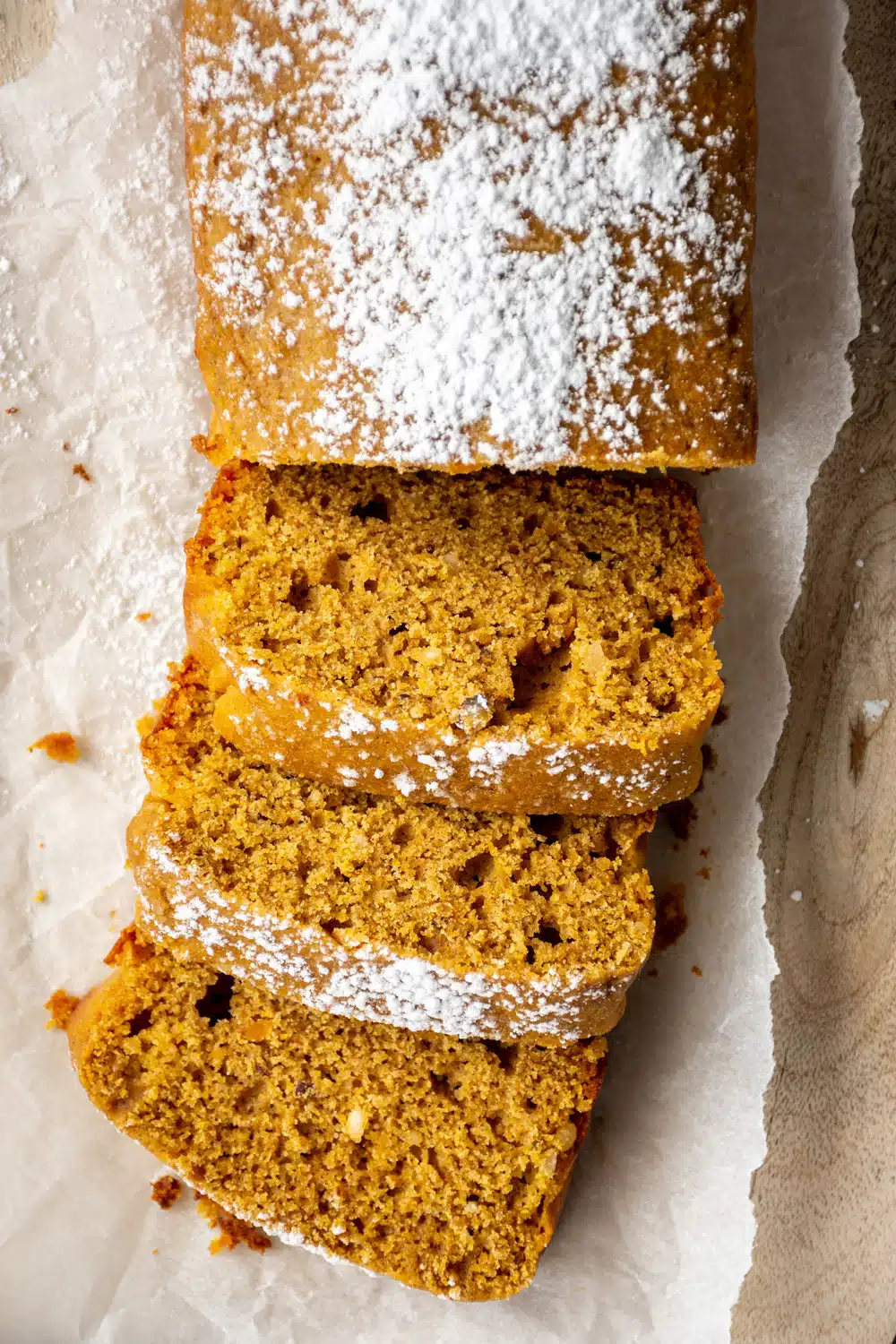 Full recipe on The Simple Veganista
Vegan Gingersnaps
These vegan gingersnaps remind me of my granny. She always had a jar of freshly baked cookies when the family visited and ginger was her favorite.
This recipe has the perfect crunchy snap. I like to add some crystallized ginger pieces to my mix for some extra spicy flavor.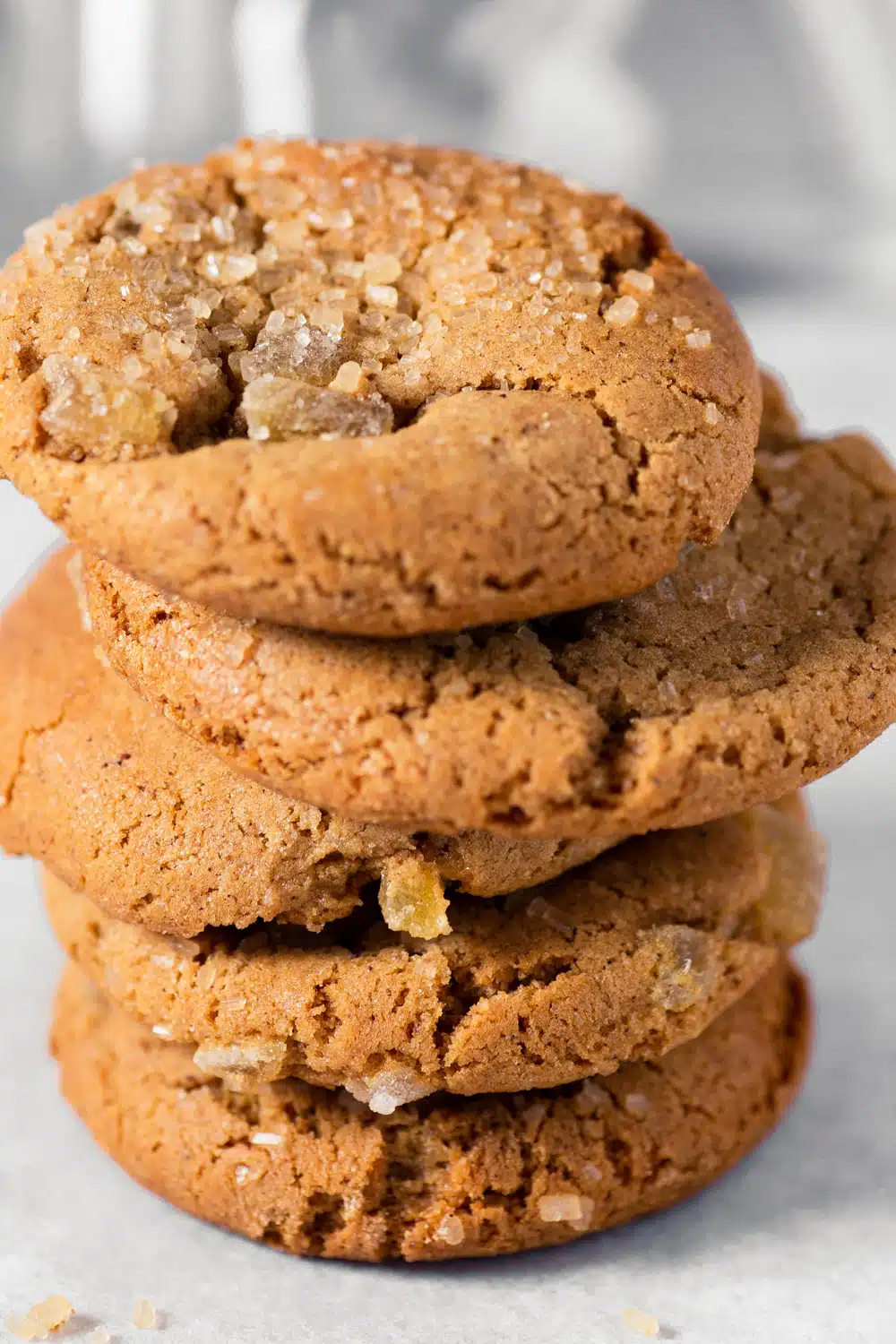 Full recipe on Loving It Vegan
Apple Cinnamon Muffins (Vegan + Gluten Free)
Made with almond flour and oats, these apple cinnamon muffins use the natural sweetness of apples with a little maple syrup for a wonderful Autumn pick-me-up.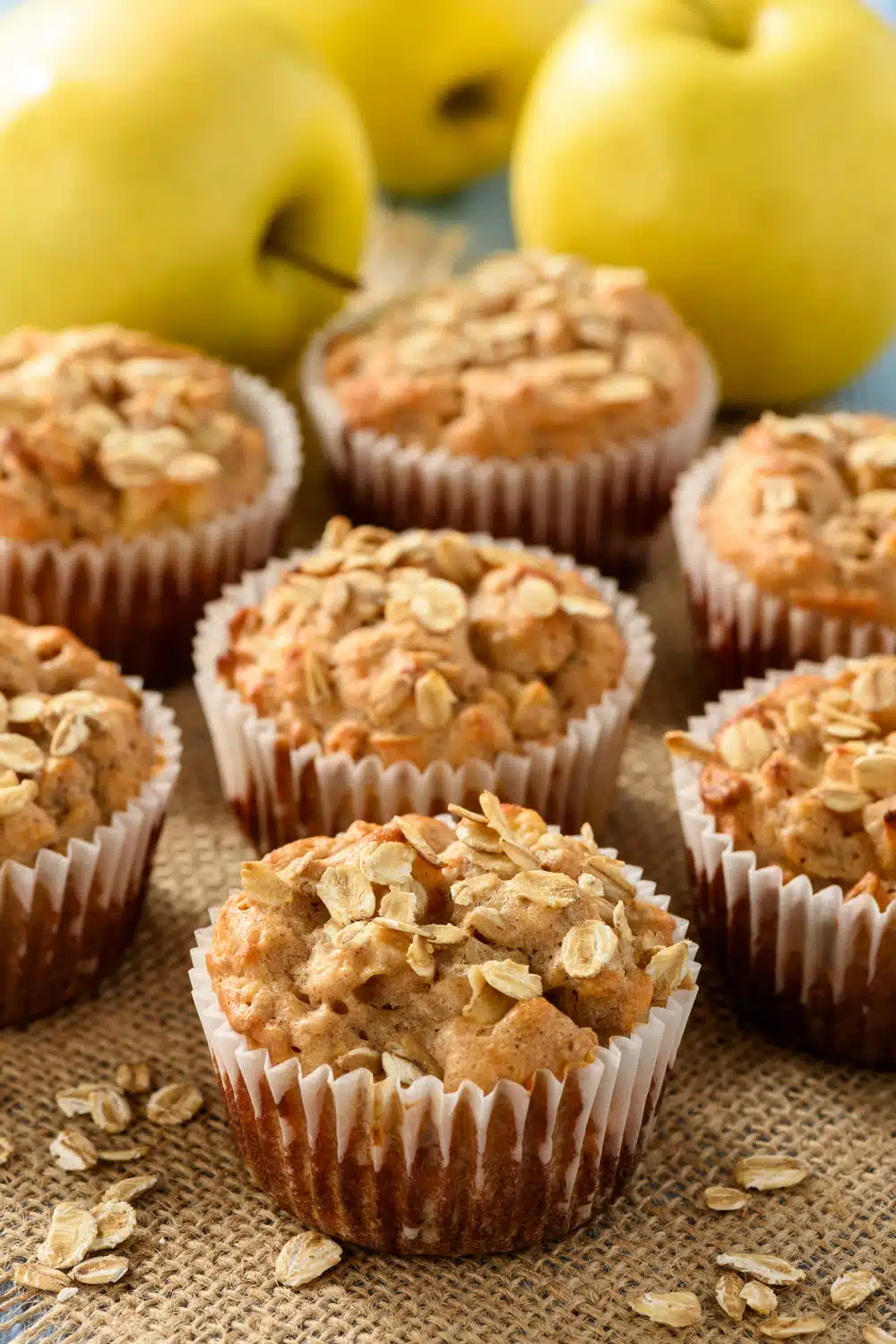 Full recipe on Simple Veganista
Vegan Sweet Potato Pie
A little twist on the traditional pumpkin pie. Made with a simple sweet potato filling and a flaky pie crust, it's oozing with natural sweetness.
Serve this pie with some vegan ice cream or whipped cream for a truly indulgent treat.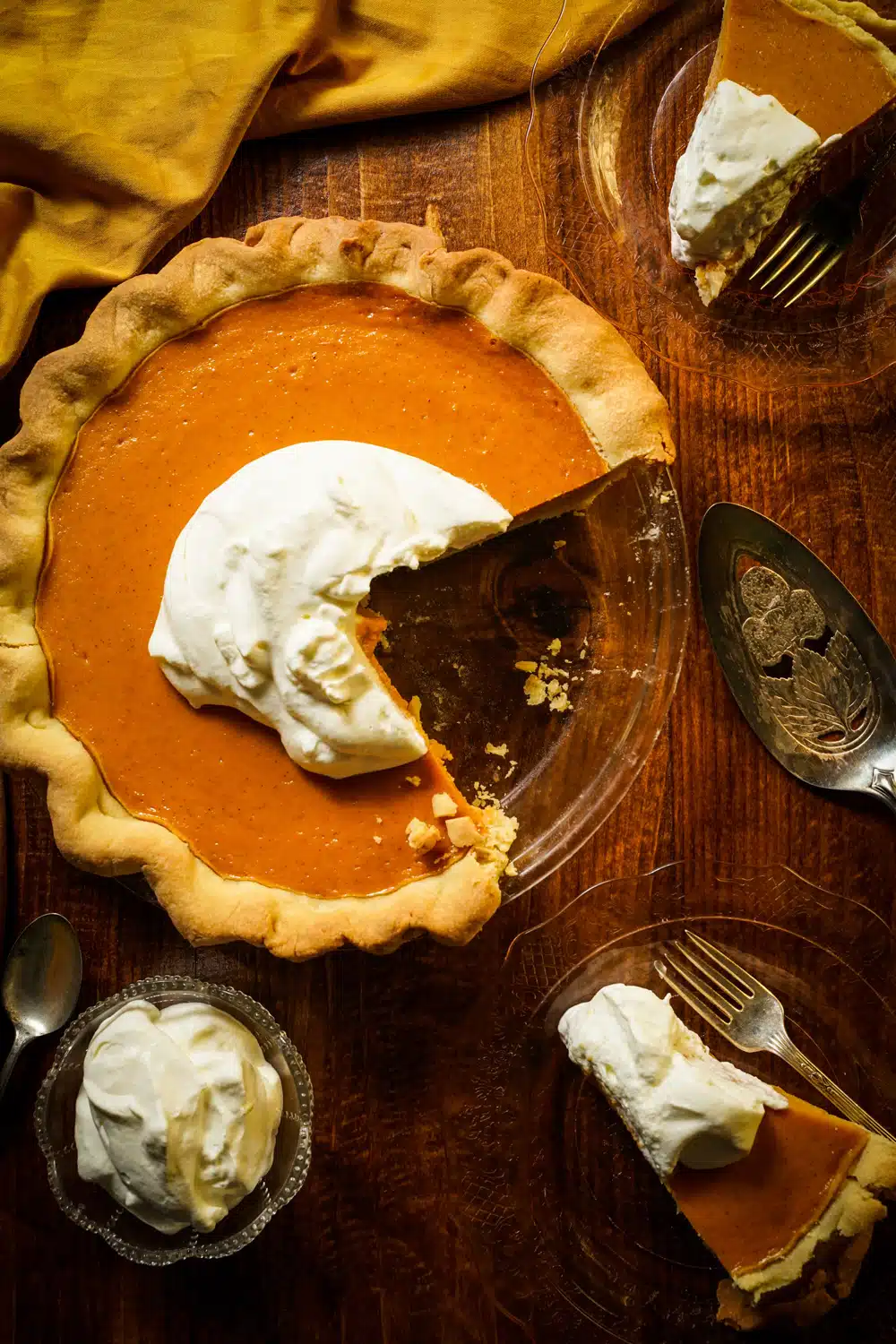 Full recipe on Loving It Vegan
Vegan Pumpkin Muffins
If you can't get enough of pumpkin and autumnal spices, you'll love these little muffins. Make in one bowl and ready in just 30 minutes. I like to finish mine with a sprinkle of roasted pumpkin seeds.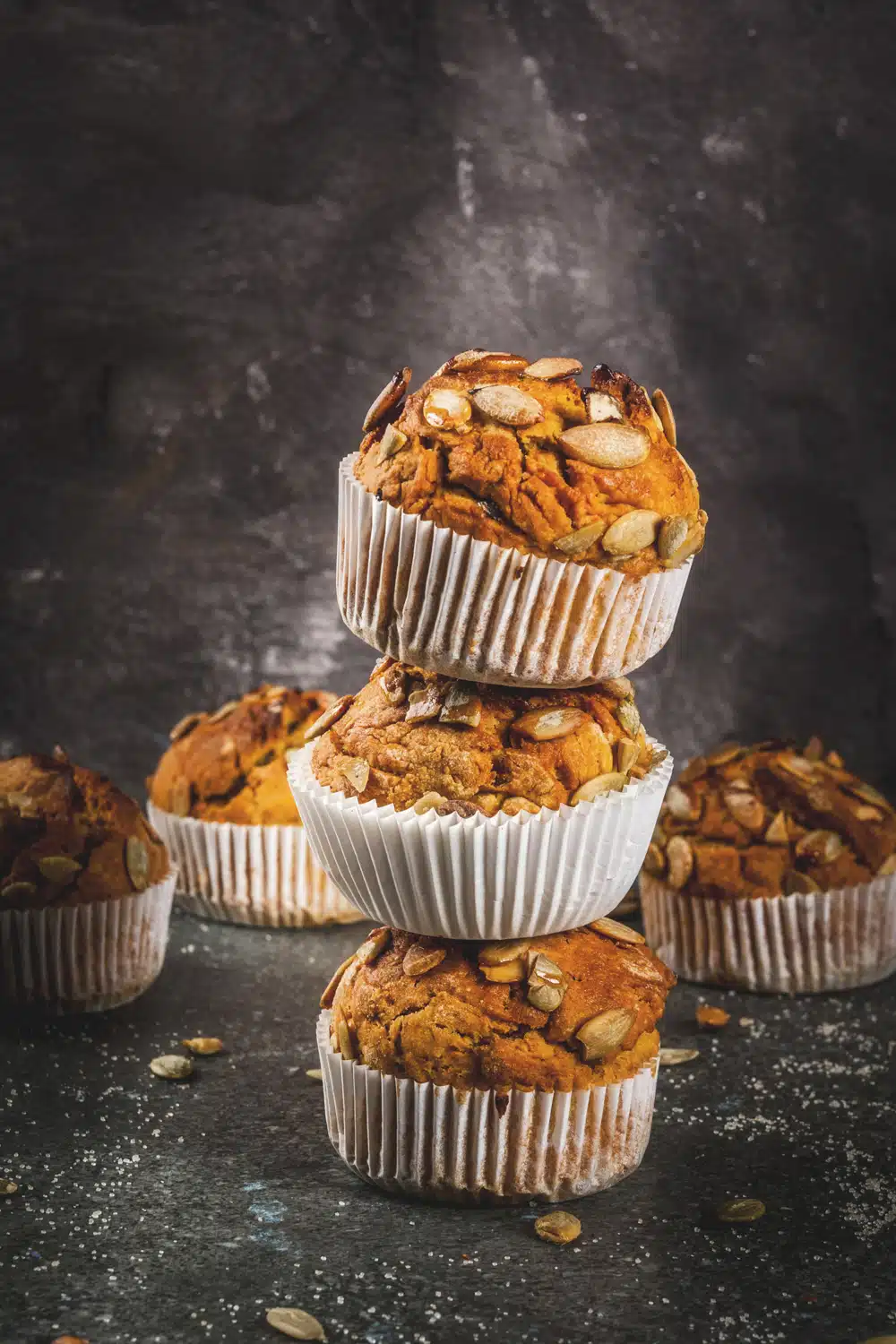 Full recipe on Simple Veganista
Vegan Chocolate Pecan Pie
For chocolate lovers, this vegan pecan pie is perfect for your Thanksgiving table. It's rich, chocolatey, and has a gooey filling. The best part is that it's super easy to make.
The recipe uses a crisp buttery gluten-free pie crust and it's piled high with pecans and chunks of dark chocolate.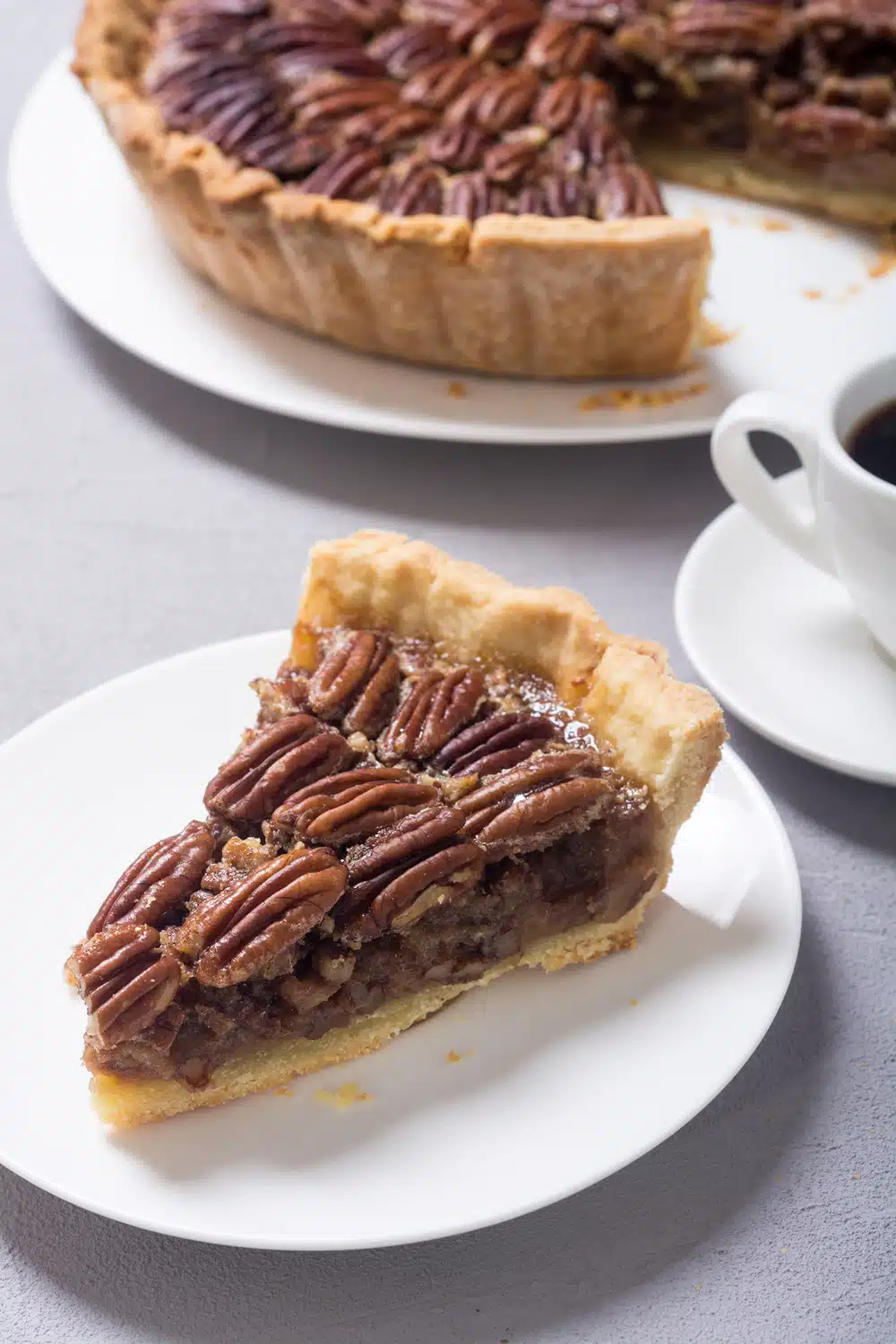 Full recipe on Bakerita
I hope you love these top picks for Thanksgiving Vegan Desserts. They're a wonderful way to complete your Thanksgiving spread – enjoy your vegan dessert!