It's all very well having a winter coat you can wear in the car, or for the dash from the subway to the office. If you're a lover of an outdoor lifestyle, you need the warmest women's winter coats. Which coats will keep you toasty whatever the weather, in rain, hail, sleet or snow?
Here are a few of my favorites. I used to run an outdoor store up near the Scottish border and these are the picks my customers loved with a few new ideas thrown into the mix. These are timeless classics that will last for years. Most of these coats are fully waterproof and all of them are warm.
Scotland has some of the worst weather in the world at times and these coats have been fully tested! If you're looking for the warmest women's winter coats for 2021, I've got the answers. You can also find vegan parkas on the list.
This post contains affiliate links. This means I receive a commission if you make a purchase through my links, but this is no additional cost to you. Please read my disclaimer for more information.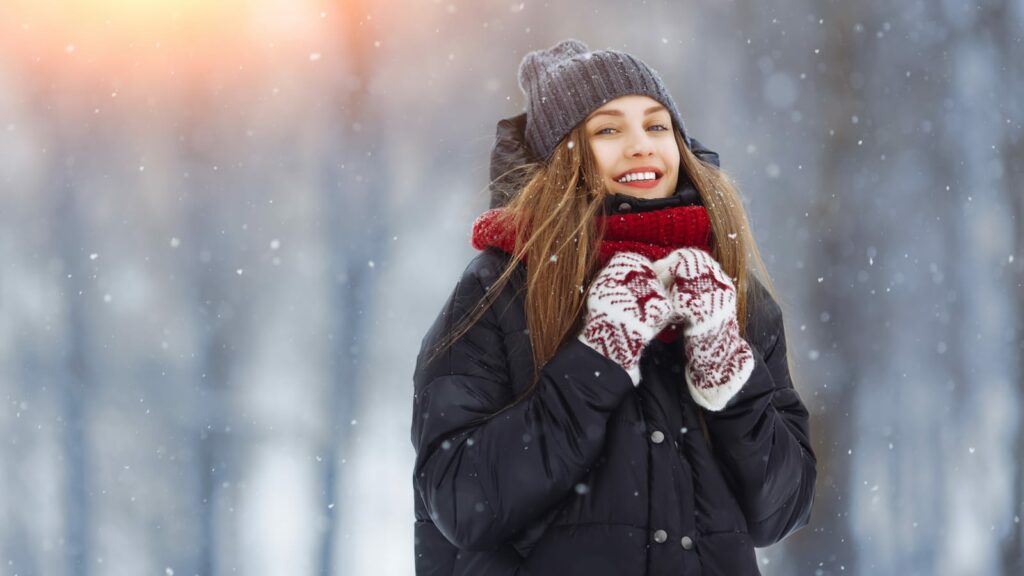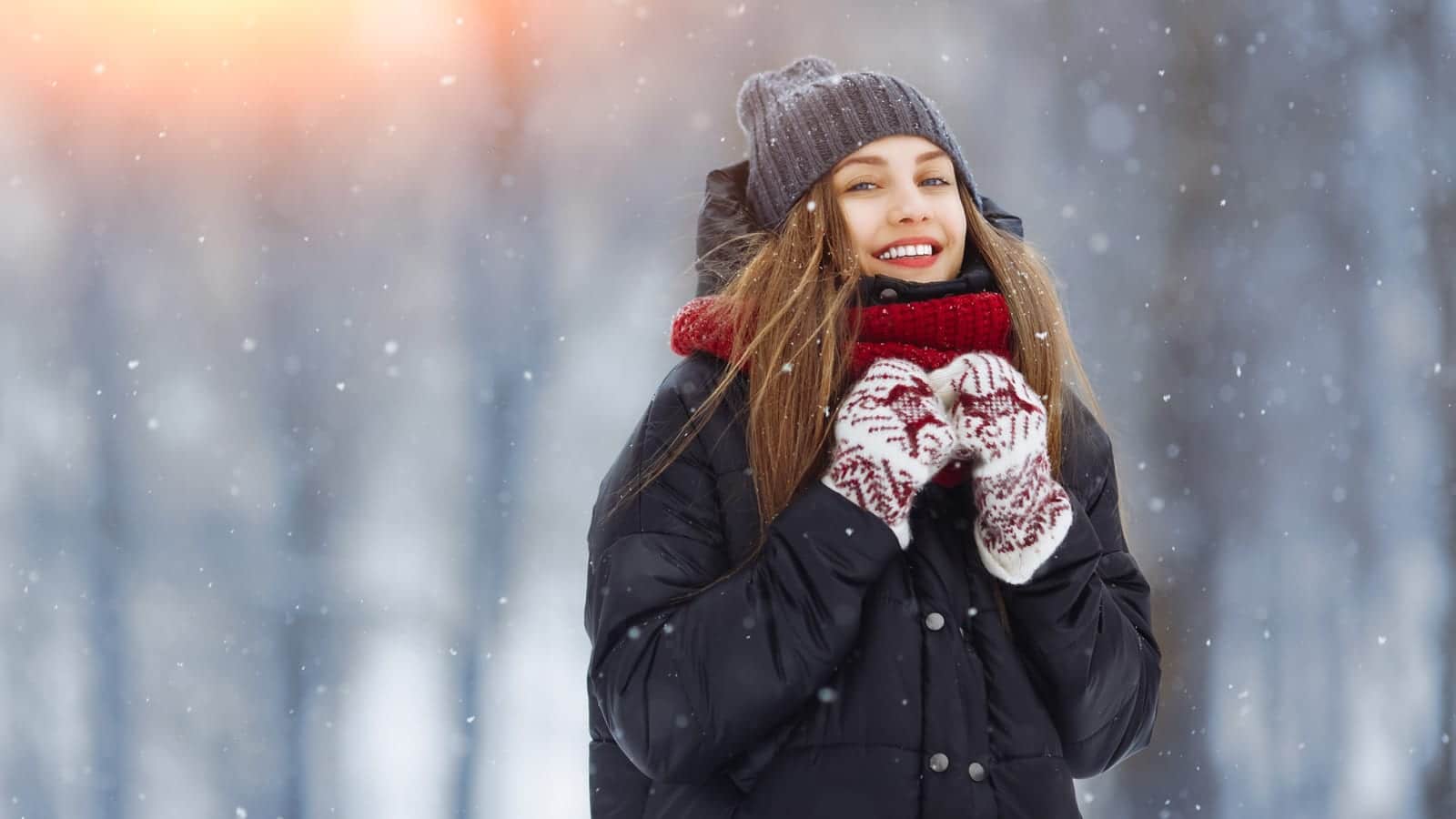 Top Pick For Warmest Women's Winter Coats – The North Face Women's Arctic Parka
This coat is a legend. The North Face Arctic Parka is the coat worn by Renee Zellweger in the film New In Town and has since been the go-to coat if you're looking for some serious warmth.
To say I love mine is an understatement. It's like walking around in a comforter. You can almost imagine you're still in bed. (In the middle of winter it's a real help getting out of the house!)
Responsibly Sourced Goose Down
The insulation is RDS Goose Down, that's responsibly sourced down. It's this incredibly warm insulation that makes the coat such a winner.
Fully Waterproof With Sealed Seams
The outer is The North Face DryVent™ 2L shell. It's fully waterproof and breathable and comes with sealed seams (something a lot of other brands overlook). This means even if you're standing on a soccer field watching your child play in the pouring rain, you will not get wet.
I like the way it's a little longer than most parkas. It's just above the knee on my 5 ft 7 inch frame.
The coat is also windproof, vital when those cold winds start to bite and comes packed with features.
Removable Hood
The hood is removable or you can just remove the fur trim. It has a two-way zip. This took a little getting used to but It means you can have the bottom part of the zip undone – really useful for longer walks.
The handwarmer pockets are so cosy. If you're like me and get really cold hands, this will be one of your favorite features. There's also a hidden media pocket so there's no risk of your smart phone being damaged by the weather.
✅It's not the cheapest coat on this list with full price of $299, but when you're seeking the warmest women's winter coats, The North Face Arctic Parka is definitely a worthwhile investment. Plus you can always get a deal!
The North face Dealio Down Parka
Sticking with The North Face a moment I just had to add their Dealio Down Parka to this list. I guess I'm just a sucker for an oversized hood!
Alternatively stick with the classics. The North Face Metropolis Parka III never looks out of place taking you from smart business meetings to country walks.
The North Face Thermoball Eco Parka – Vegan Friendly Warm Winter Coat
✅ If you're looking for a vegan parka, The North Face Thermoball Eco Parka should be high on your wish list!
This parka is super lightweight with an exceptional warmth to weight ratio.
The outer is water-repellent and if you do get caught in a downpour the insulation dries quickly and still keeps you warm.
Love it's eco credentials! This parka is made with recycled materials.
Mountain Hardwear Women's Rhea Ridge Parka
You can always rely on Mountain Hardwear to go that little bit further with their specs for the warmest women's winter coats and the Rhea Ridge parka is a good example.
This parka has 600 fill responsibly sourced down to keep you cosy whatever you're up to. I love the way it also packs into it's own stuff sac. Easy to carry and whip out when the sun goes down!
Helly Hanson Women's Blume Puffy Parka
The Helly Hanson Women's Blume Puffy Parka is a water-repellent parka with toasty vegan-friendly synthetic insulation. Warm and cruelty-free, this coat can hold it's own against down versions in freezing cold weather.
What I love about synthetic insulation, aside from being vegan-friendly, is it's easy to wash. The Helly Hanson Women's Blume Puffy Parka can be thrown in the washing machine – way more practical than any down coat, especially if you have dogs!
The hood is removable, the faux fur can be zipped off and it comes with a two-way zipper. The DWR treatment will cope with light rain and the parka is quick to dry if you do get wet.
Didrikson's Helle Parka
Didrikson's Parkas have been going down a storm in the UK over the last few years and it would be wrong to leave them off this list.
The Didrikson's Helle Parka ticks all the boxes for warmest women's winter coats. Fully waterproof with taped seams, windproof and warm with synthetic insulation.
Didrikson's is a Swedish brand where they know one or two things about living in bad weather. Rest assured, this parka will keep you warm and dry in cold driving rain.
Marmot Montreaux Women's Full Length Down Puffer Coat
The Marmot Montreaux Full Length Puffer Coat is a mini legend and ideal if you're looking for a longer length coat.
It's 700-fill down insulation is assured to keep you warm in even the most frigid of weather.
With a water-resistant outer, a fleece lining for extra comfort and deep handwarmer pockets, the Marmot Montreaux has built up quite a fan base. It's a top choice if you're looking for a below-the-knee super warm coat.
---
It took a while to come up with this list of warmest women's winter coats. I wanted to come up with choices that covered different preferences for coats: long, shorter, down-filled, vegan-friendly, waterproof. They all had to be from reliable brands, investment pieces rather than through-away fashion. I hope, whichever coat you choose, it will keep you warm on your winter adventures!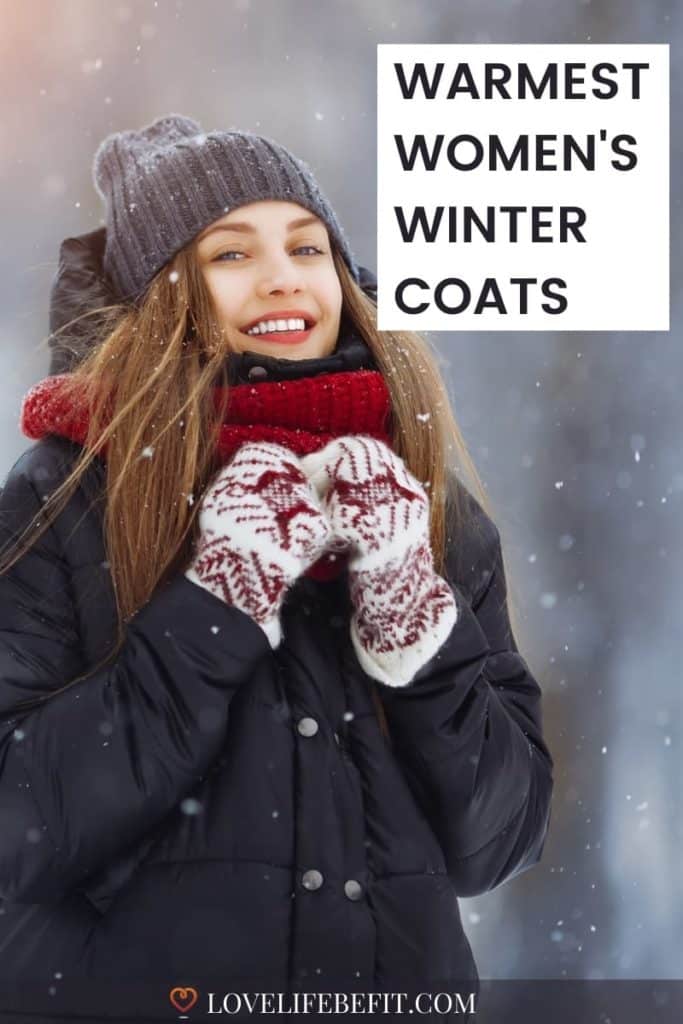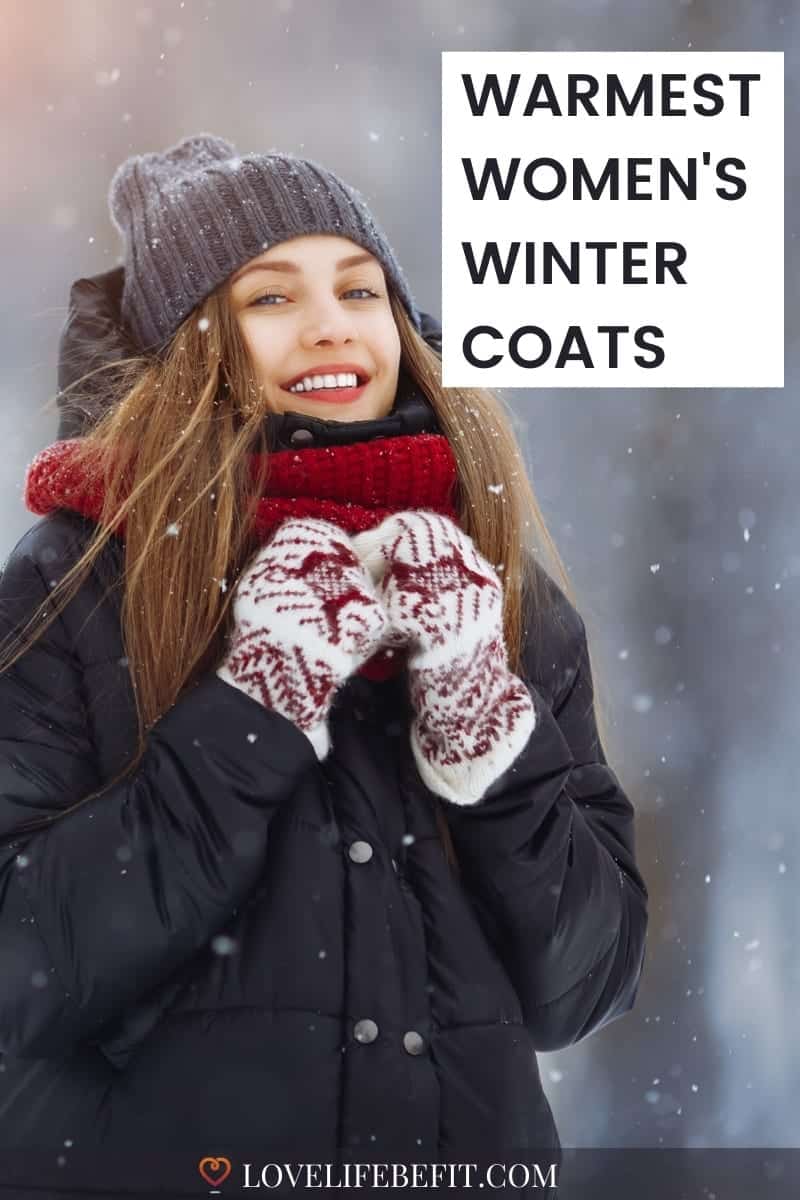 Frequently Asked Questions
Which is the warmest winter coat for ladies?
The North Face Arctic Parka is extremely warm. It's insulated with responsibly sourced goose down. Full waterproof protection is an added bonus.
Which is the best women's winter coat?
The North Face Arctic Parka is fully storm proof. The Marmot Montreaux is excellent for a longer length puffer coat. Didrikson's Parkas offer the best value. The Helly Hansen Plume provides the best warmth if you want a vegan-friendly coat.
What is the warmest winter coat material?
The warmest insulation is goose down. This is much warmer than a wool coat. Down insulation still beats vegan-friendly synthetic options for warmth but technology is improving all the time and some of the recent vegan parkas are very impressive.
How should a winter coat fit a woman?
A winter coat needs to be slightly loose fitting. You want to trap some air between the coat and your body for warmth.