It's all very well having a winter coat you can wear in the car, or for the dash from the subway to the office. But if you're a lover of an outdoor lifestyle, you need the warmest winter coats for women. Which coats will keep you toasty whatever the weather, in rain, hail, sleet, or snow?
Here are a few of my favorites. I used to run an outdoor store up near the Scottish border and these are the best winter coats my customers loved with a few new ideas thrown into the mix. These are timeless classics that will last for years. Most of these coats are fully waterproof and all of them are warm.
Scotland has some of the worst cold weather in the world at times and these coats have been fully tested! If you're looking for the warmest women's winter coats for 2023, I've got the answers. You can also find vegan parkas on the list.
Related post: How To Buy A Warm Winter Coat
This review is based on my own independent product knowledge and testing. If you like what I do, you can support me through my chosen links. I may earn a commission but it's at no additional cost to you. Learn more about my product recommendations.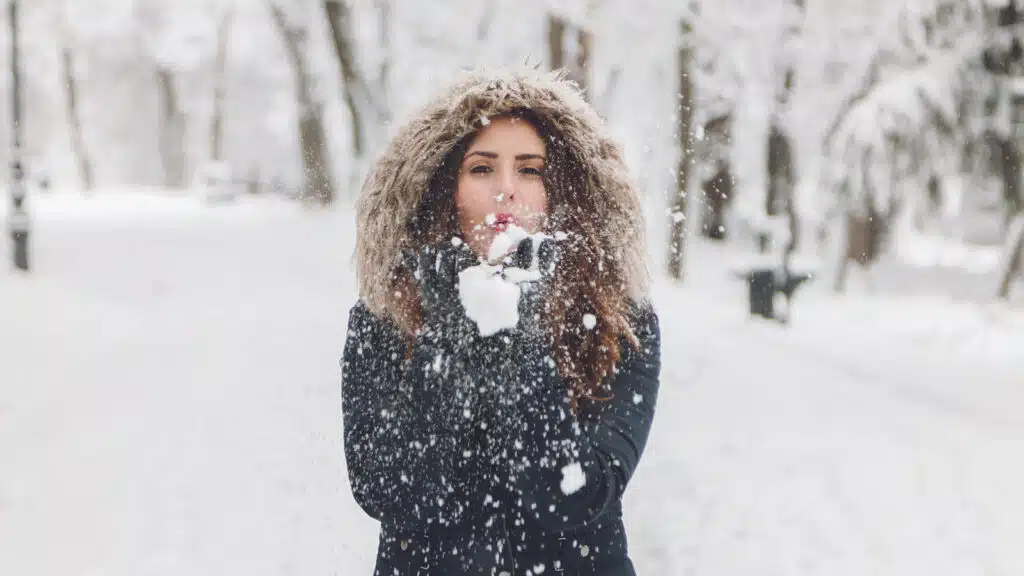 What Is The Warmest Women's Winter Coat?
This accolade goes to the Canada Goose Expedition Parka. Surprisingly for the price, (make sure you're sitting down when you click the link), it only uses 625 duck down – but there's a lot of it.
When it comes to using the coat, the clue is in the name. This extremely warm women's coat was designed for scientists working in the McMurdo Station, Antarctica. It doesn't get much colder than that. Canada Goose coats are designed for harsh winters and extreme temperatures.
On the plus side, this coat will definitely keep you warm and dry even in the worst extreme cold winter weather.
Negatives are this parka is extremely bulky – a complete overkill for most outdoor environments, and Canada Goose Expedition Parka uses real wild coyote skins for the fur ruff. For me, that's a red flag. I think there are much better options.
✅ If you want a cruelty-free parka to keep you warm, dry, and toasty in winter, this one's my favorite!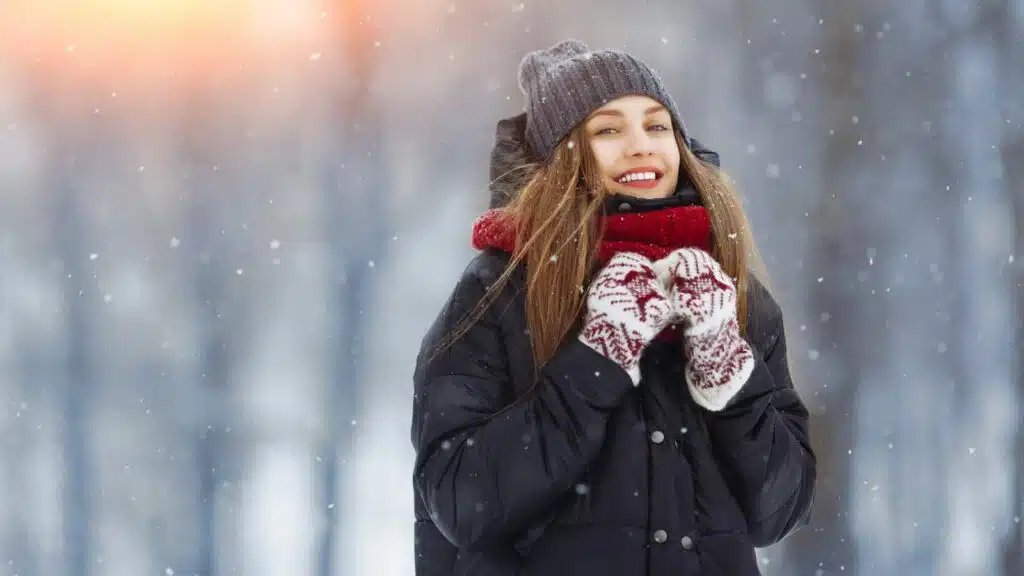 Top Pick For Best Winter Coats For Women – The North Face Women's Arctic Parka
This coat is a legend. It's the coat worn by Renee Zellweger in the film New In Town and has since been the go-to coat if you're looking for some serious warmth.
To say I love mine is an understatement. It's like walking around in a comforter. You can almost imagine you're still in bed. (In extreme cold conditions it's a real help getting out of the house!)
Responsibly Sourced Goose Down
The insulation is RDS Goose Down, that's responsibly sourced down. It's this incredibly warm insulation that makes the coat such a winner.
Fully Waterproof With Sealed Seams
The outer shell is The North Face DryVent™ 2L. It's fully waterproof and breathable and comes with sealed seams (something a lot of other brands overlook). This means even if you're standing on a soccer field watching your child play in the pouring rain, you will not get wet.
I like the way it's a little longer than most parkas. It's just above the knee on my 5 ft 7-inch frame.
The coat is also windproof, vital when those cold winds start to bite and comes packed with features.
Removable Hood
The hood is removable or you can just remove the faux fur ruff. It has a two-way zip. This took a little getting used to but It means you can have the bottom part of the zip undone – really useful for longer walks.
The handwarmer pockets are so cozy. If you're like me and get really cold hands, this will be one of your favorite features. There's also a hidden media pocket so there's no risk of your smartphone being damaged by the weather.
✅ It's not the cheapest coat on this list with a full list price of $500, but when you're seeking a really warm winter coat, The North Face Arctic Parka is definitely a worthwhile investment. Plus you can always get a deal!
The North Face Stretch Down Parka
Sticking with The North Face for a moment I just had to add their Stretch Down Parka to this list. It's ideal if you're looking for a warm but less bulky winter coat.
It's not waterproof but it does have a water-repellent finish and it's packed with toasty 700-fill down for a lightweight alternative. Excellent for flitting about town.
The North Face Thermoball Eco Insulated Parka – Vegan-Friendly Warm Winter Coat
✅ If you're looking for a vegan coat, The North Face Thermoball Eco Insulated Parka should be high on your wish list!
Extremely versatile, the inner jacket is super lightweight with an exceptional warmth-to-weight ratio.
The outer jacket is fully waterproof, keeping you warm and dry in all conditions.
Love its eco-credentials! This parka is made with recycled materials.
What I love about synthetic insulation, aside from being vegan-friendly, is it's easy to wash. The North Face Thermoball Eco Insulated Parka can be thrown in the washing machine – way more practical than any down coat, especially if you have dogs!
Mountain Hardwear Women's Phantom Parka
You can always rely on Mountain Hardwear to go that little bit further with their specs for the best winter coats for women and the Phantom Parka is a good example.
This puffer jacket is packed with 800 fill responsibly sourced down to keep you cozy whatever you're up to. It's the warmest jacket I've tested with box wall constructed baffles for extra warmth to eliminate cold air and keep in your body heat. There are deep zipped hand pockets, a good-sized internal pocket, and a two-way zipper. It's a winter jacket that's ready for some seriously cold temperatures!
Helly Hanson Women's Aden Down Parka – More Affordable Warm Winter Coat
Designed in the harsh environment of Norway, the Helly Hanson Women's Aden Down Parka is a fully waterproof parka with responsibly sourced down insulation.
It may not be quite as warm as other options but the upside is it's more affordable. You're still getting a good weatherproof coat to get you through the winter. It's a great option if you're on a budget and need a stylish winter coat at a certain price point.
The faux fur can be zipped off and it comes with a two-way zipper and storm flap. The DWR treatment will cope with light rain and the parka is quick to dry if you do get wet.
Didrikson's Erika Parka
Didrikson's Parkas have been going down a storm in the UK over the last few years and are now becoming popular in the US. It would be wrong to leave them off this list.
The Didrikson's Erika Parka ticks all the boxes for the warmest women's winter coats. Fully waterproof with taped seams, windproof, and warm with synthetic insulation.
Didrikson's is a Swedish brand and they know one or two things about living in bad weather. Rest assured, this parka will keep you warm and dry in cold driving rain.
Marmot Montreaux Women's Full Length Down Puffer Coat
The Marmot Montreaux Full Length Puffer Coat is a mini legend and ideal if you're looking for a longer-length coat.
Its 700-fill down insulation is assured to keep you warm in even the most extreme cold weather.
With a water-resistant outer, a fleece lining for extra comfort, and deep handwarmer pockets, the Marmot Montreaux long coat has built up quite a fan base. It's a top choice if you're looking for a below-the-knee super warm coat.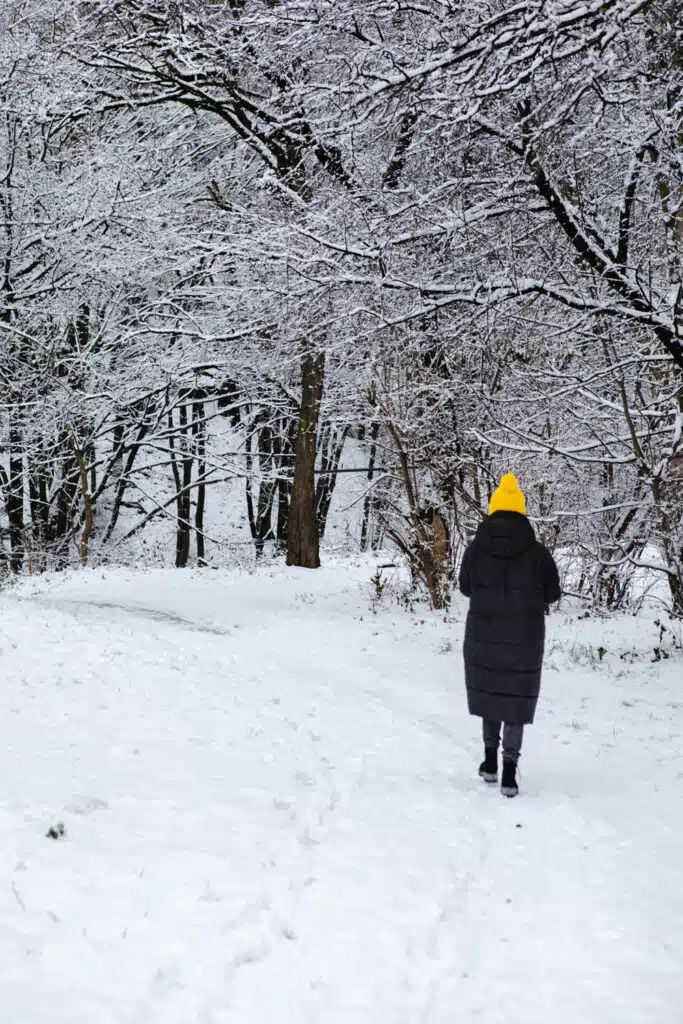 Fjallraven Nuuk Parka – A High-Quality Coat For Harsh Conditions
The Fjallraven Nuuk Parka is another high quality winter jacket built for the extreme cold. It's a great choice if you want a really durable coat to get through the colder months.
It has a waterproof shell with synthetic Supreme Micro Loft padding. So the good news is it's an excellent option for animal lovers. It is a bit on the heavy side compared with lighter down alternatives and the face fabric tends to wet out a bit making it even heavier.
But it is an excellent option if you need a synthetic option for extreme cold weather – otherwise, take a look at the Sensa parka listed below for a lighter alternative.
Rab Deep Cover Down Parka
Rab designs clothing for extreme conditions. They're a UK brand that's been available in the US for quite some time wowing customers with down jackets and outdoor clothing at sensible price points. My favorite down jacket from Rab is the Neutrino Pro but they also make a long parka.
This parka comes with 700-fill RDS-certified hydrophobic down – it keeps its loft even if you're caught out in wet weather.
The outer shell is Pertex quantum – soft, lightweight, and windproof with a Fluorocarbon-Free DWR coating.
My favorite feature is this coat uses 100% recycled down – feathers that would otherwise be wasted and end up in a landfill. How good is that!
Favorite Picks For Women's Warm Winter Coats
These two coats are my favorites; the Arc'teryx Patera Parka combining Gore-Tex waterproof technology with 750 fill power European Goose down and the vegan-friendly Arc'teryx Sensa Parka with synthetic insulation.
Both of these choices are investment pieces made from high-quality materials. These women's warm winter coats will be staples in your wardrobe for years to come. Waterproof, warm, understated – bring on those winter storms!
---
It took a while to come up with this list of warmest women's winter coats. I wanted to come up with choices that covered different preferences for coats: long, shorter, down-filled, vegan-friendly, waterproof. They all had to be from reliable brands, investment pieces rather than through-away fashion. I hope, whichever coat you choose, it will keep you warm on your winter adventures!
If you've found this review helpful, you may enjoy my review for best women's winter jackets or the best rain jacket for running.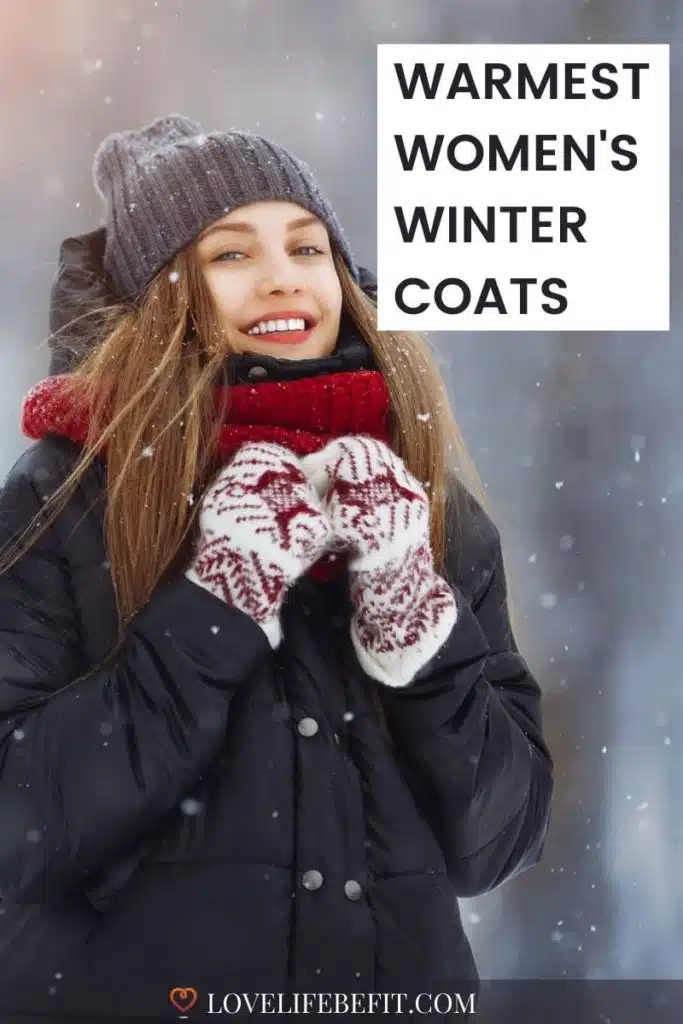 Frequently Asked Questions
Which is the warmest winter coat for ladies?
The North Face Arctic Parka is extremely warm. It's insulated with responsibly sourced goose down. Full waterproof protection is an added bonus. The Canada Goose Expedition Parka is the warmest coat available but it's extremely bulky and not everyone wants to wear real wild coyote fur.
Which is the best women's winter coat?
The North Face Arctic Parka is fully stormproof. The Marmot Montreaux is excellent for a longer-length puffer coat. Didrikson's Parkas offer the best value. The Fjallraven Nuuk Parka provides the best warmth if you want a vegan-friendly coat. If you have the budget, the Arc'teryx Patera Parka is excellent and the Arc'teryx Sensa Parka is an equally good vegan option.
What is the warmest winter coat material?
The warmest insulation is goose down. This is much warmer than a wool coat. Down insulation still beats vegan-friendly synthetic options for warmth but technology is improving all the time and some of the recent vegan parkas are very impressive.
How should a winter coat fit a woman?
A winter coat needs to be slightly loose-fitting. You want to trap some air between the coat and your body for warmth.