There are two ways of looking at life; following the gravy train and putting all your efforts into material gain or enjoying an outdoor lifestyle and spending your time chasing outdoor adventure.
I know which one supplies fond memories, exciting days out, and builds lasting friendships. It's not chasing after bigger houses and faster cars.
Adventures are possible almost everywhere. Hiking up your local hill, exploring unknown trails, taking up mountain biking.
An outdoor lifestyle will pack your weekends full of possibilities. When you become a weekend warrior, the nine-to-five won't pass quickly enough. There'll always be many things to do on your bucket list.
But be warned. It's addictive. Hike, climb, trail run, mountain bike… You'll never look back.
Mountain Climbing
My first experience of big mountains came at the age of just 21. I was hiking into Tibet with my friend Helene Whittaker and came across Scott Fischer's team for the Everest North Face Expedition 1987. Scott invited us to join them.
I load-carried for a week, (helping to supply camps higher up the mountain), and borrowed clothing to stay at Camp 1 overnight. What an experience! Camping right below the start of the technical climbing on the North Face route. My first brush with the light-headed feeling of high-altitude camping at 25,000ft.
Mixing with the likes of Mimi Stone and Stacy Allison on the expedition left a big impression. These were inspirational women, tough female climbers, the first I'd come across. (This expedition was unsuccessful but Stacy Allison later became the first American woman to climb Everest the following year).
Scott Fischer was such a gentle, inspiring soul. I doubt anyone who knew him, even briefly, was untouched by his death. I have his encouragement to thank for a life of adventure. Being part of his expedition, even briefly was an unforgettable time.
Climbing has taken me into big mountains and led to wonderful adventures. It's opened up possibilities and a passion for exploration. All I can hope is to pass on a little inspiration. A belief that so much is possible…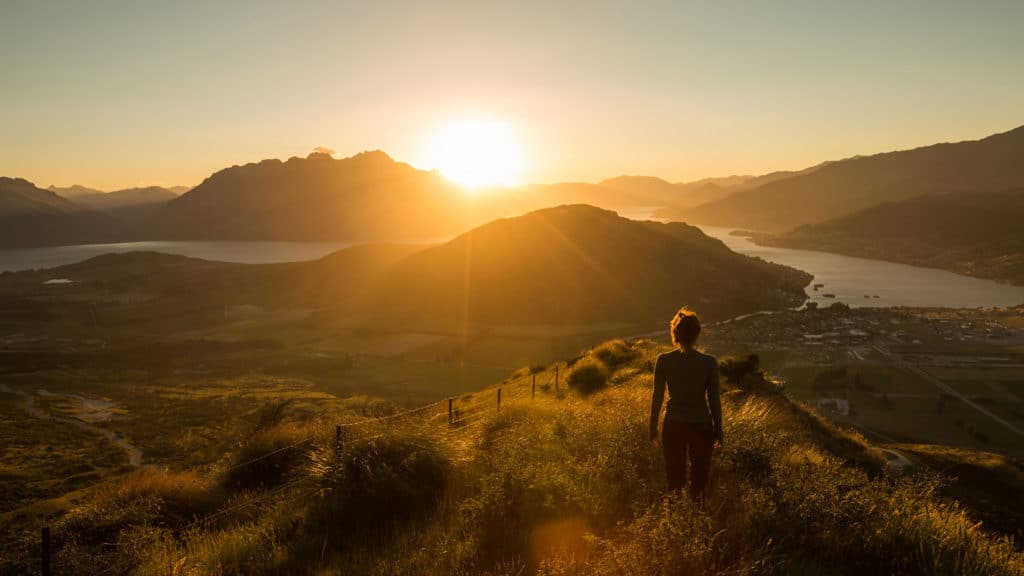 Trail Running
Running in the mountains has been part of my outdoor lifestyle since I was a teenager. In the English Lake District where I live, we have a unique sport called fell running.
It's like trail running except you run straight up and straight down the local hills. When I say run sometimes it's more like climbing on all fours!
I'm always at my happiest running off-road, seeking out endless adventures on the trails. It's a chance to connect with nature and explore wide-open landscapes.
For most people, running on the trails isn't just about the exercise. It's about freedom, an escape from the daily grind.
There are few feelings like running downhill on a crisp winter morning; with trees covered in frost and the sunlight reaching through the woods to light up patches of the forest floor.
Mountain Biking
Trails provide endless opportunities for adventure – from fun-filled family rides to daring downhill descents. There's nothing like careering down a mountain on two wheels!
I'm not the bravest when it comes to biking but it's a good way to get an adrenaline fix. It's certainly a stress buster and keeps your focus on life in the here and now.
The US National Parks have some of the best mountain bike trails in the world. The natural beauty of the surroundings adds to the experience.
Enjoy backcountry mountain biking in the Redwood National Park, California, or blasting along the Cactus Forest Loop Road in Arizona.
Hiking
For an outdoor lifestyle, not all adventurers are seeking adrenaline sports. Some like to take things a little more slowly and take time to soak up the beauty of the great outdoors.
Backpacking allows me to hike into inaccessible areas. From the remote Ishkuman Pass in northern Pakistan to trekking around Illampu in Bolivia, hiking gives me a chance to escape the trappings of modern life.
Hiking provides time to really appreciate what's around us – it's about the simple things in life – fresh air, exercise, or cooking up a hot on a camping stove with friends.
It's about time spent outdoors, getting back to basics, and sleeping out under the stars…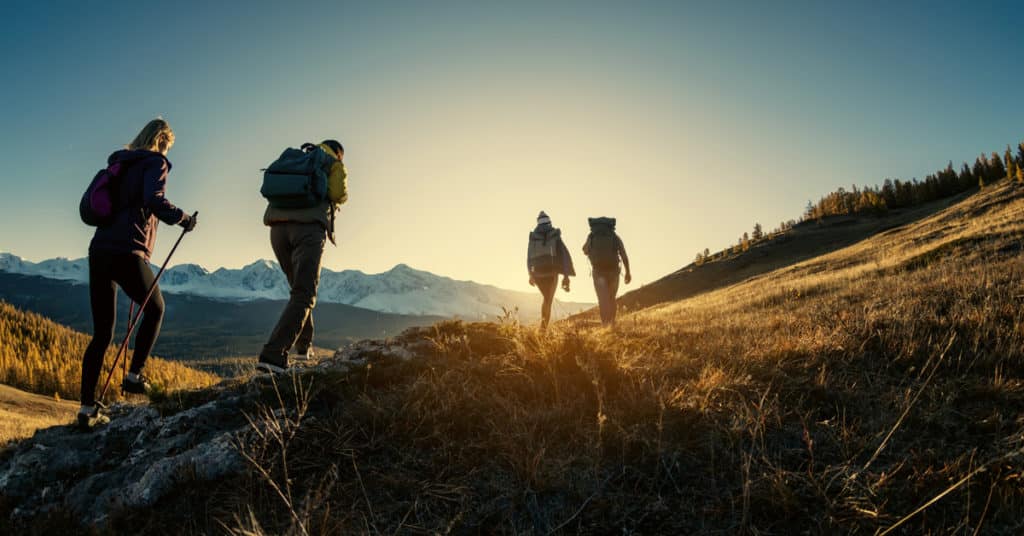 What does an Outdoor Lifestyle mean?
It's so hard to define what outdoor living means as everyone you ask will give a different answer. For some, it's just having an outdoor space with hot tubs and sling chairs. For others, it's spending as much time as possible in the natural world and having a minimal environmental impact.
For me, it's more than just an outdoorsy lifestyle, soaking up the beauty of nature. It's seeking outdoor adventure, that big adventure day you remember for years to come. The shared experiences with family and friends from surviving freezing cold rain on a hike to watching the sunrise from your high mountain camp. Or the excitement of chance encounters with wild animals, to pushing yourself to the limit on an ultra run, or getting up a seemingly impossible climb.
Everyone has a different idea about the meaning of an outdoor lifestyle, it's just important to get outside and make your own memories.
What can I do to live a more Outdoor Life?
You can do anything you want to live a more outdoor life. Exactly what you do is down to you but the possibilities are endless!
There are so many activities that get us out into nature and really make us appreciate what we have. After all, being outside is our natural environment, not the concrete walls that surround us in a city.
If you live a city life, urban hike to explore your local parks and try and find some mini-adventures. It could be connecting up all the green spaces in your city in one long run or looking for signs of wildlife in obscure places.
Outdoor Gear
If you're new to an outdoor lifestyle, the costs of outdoor gear can seem prohibitive. The outdoor industry may encourage you to spend a small fortune, but it's possible to get outdoors on a shoestring.
You can hire mountain bikes, buy second-hand climbing and hiking gear, and seek out brands that provide more affordable clothing.
Try and find the gear that will last, that's lightweight and durable. Avoid clothing that's just fashionable or stylish and choose items based on features and function.
Go and find some Outdoor Adventures!
Endless possibilities await from a week skiing in the Alps to climbing in Yosemite or camping under the stars on a remote beach. There are so many ways to enjoy outdoor adventures, and they can be found all over the world.
Getting outside is one of life's simplest pleasures—and I understand how tough it can sometimes be to find time for adventure during busy weeks at work. But there are few things better than leaving your daily routine behind to discover what lies beyond the horizon.
Whether you're an explorer who wants their next outdoor challenge or someone who prefers finding peace in Mother Nature's environment, there's an adventure out there for everyone. Go and find yours!