Ready to make a commitment and get in shape? Running your first 5K is a great starting point. This 12 Week 5K Training Plan for Beginners will convert even the most reluctant contenders into runners!
We know just how daunting it can be to get started but our first few workouts will ease you into running using run-walk intervals. The length of the running intervals gradually increases until you can run without stopping.
Three months is a decent amount of time to train for a 5K race even if it's been a while since you last exercised. Stick to the training plan and you should be able to run the entire race distance of 3.1 miles.
Enjoy all the health benefits of running. You'll love your new runner's body! Read on to download your free 12 Week 5K Training Plan and get all the tips you need to go from Couch To 5K.
This guide covers:
How far is 5K?
Can you prepare for a 5K in 3 months?
5K training program for beginner runners
Our 12 Week 5K Training Plan For Beginners
Let's get started!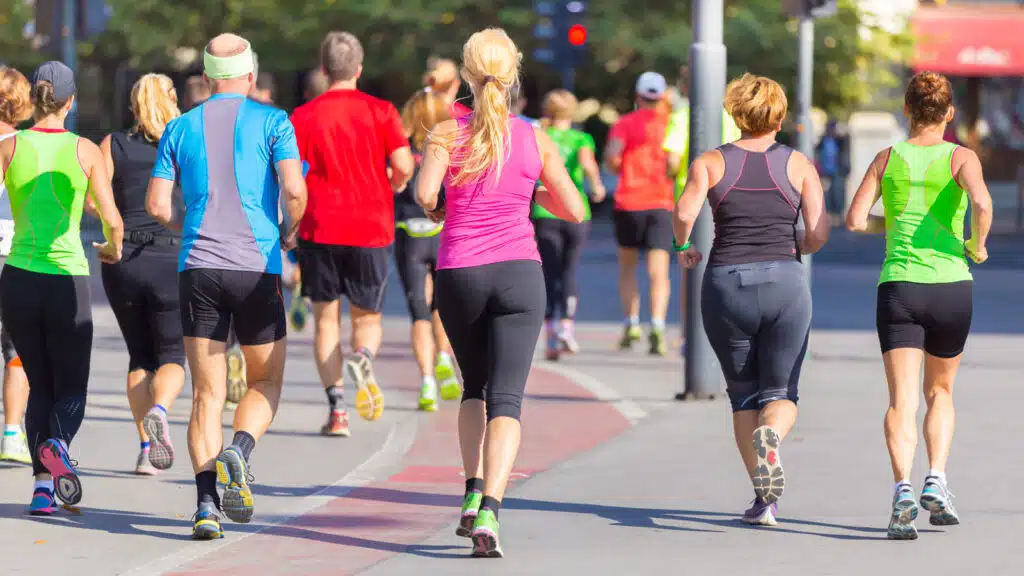 How Far Is 5K?
5K in miles is 3.1 miles. The "K" stands for kilometers in the metric system. 5K represents 5000 meters. It's the most popular running race distance in the US.
Can You Prepare For A 5K In 3 Months?
Most people can train for a 5K in 3 months or 12 weeks. Even if you're starting from a low fitness level, 12 weeks is enough time to train for a 5K and run the race without stopping.
Follow the training schedule and by the end of the 12 weeks, you'll be able to run continuously for the entire 5K distance.
To start the first week of training you need to be able to walk for 20 minutes at a brisk pace. If a brisk walk for 20 minutes is challenging try our Couch To 5K Walking Plan instead. Start off by walking your first 5K then switch to one of our 5K training plans.
We have shorter training plans for people with less time available to train or for those starting from a higher fitness level:
If it's a long time since you last exercised, you're carrying a lot of excess weight, or have any existing medical issues, get checked out by a health professional before you start this plan.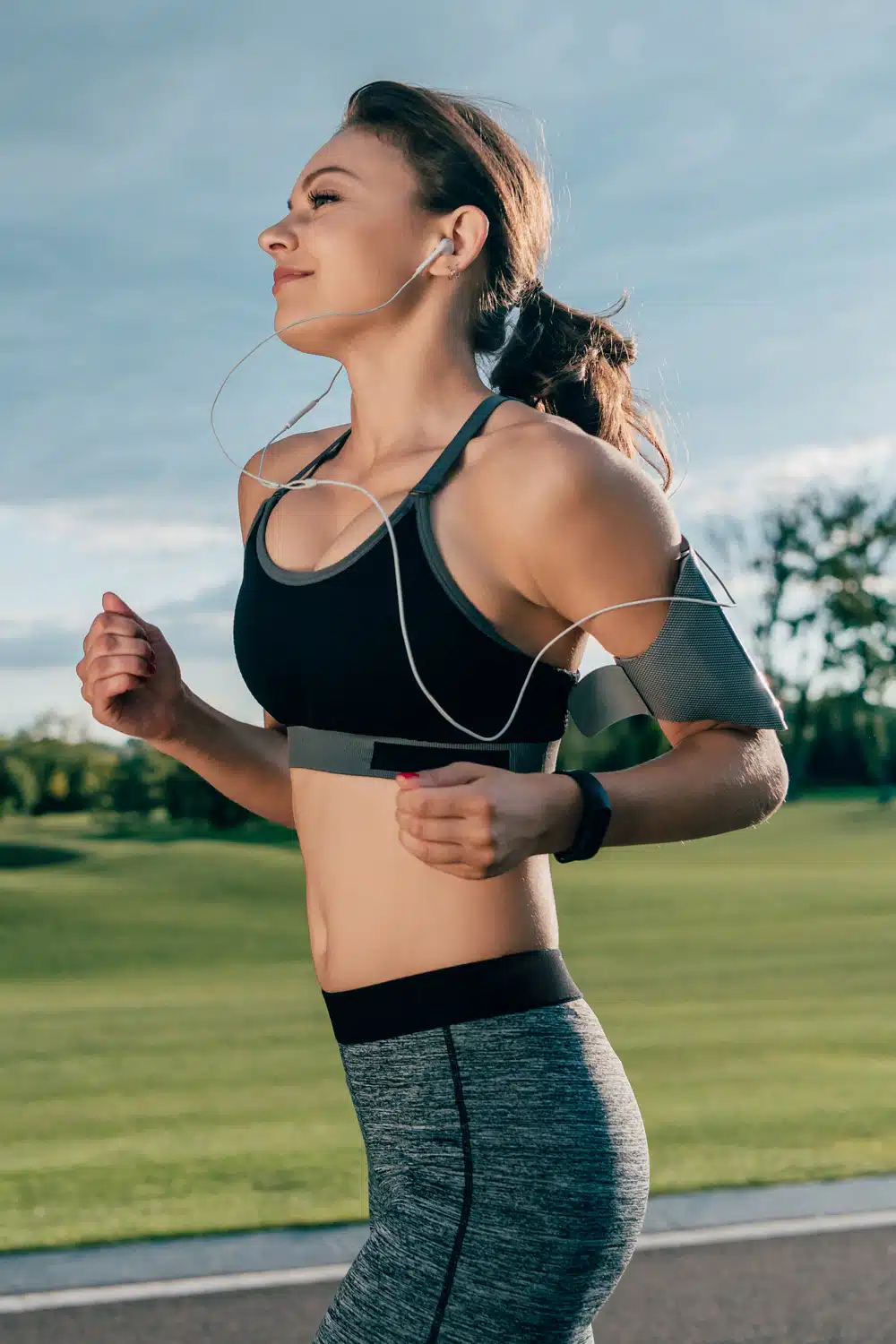 5K Training Program For Beginner Runners
Most people prefer to run outdoors and enjoy the mental health benefits of running in the fresh air. However, it's possible to complete all our 5K training plans on a treadmill. Our Couch To 5K Treadmill Plan will help you avoid dark cold training nights with icy pavements.
Stay Safe
When you're running outside, take some precautions to stay safe. Run on a sidewalk or train on vehicle-free paths in your local park.
If you're training at night, make sure you can be seen by other road users – hi-viz reflective clothing is a must and on most running routes a headtorch is essential.
Training Plan Format
The running plan includes 3 days of running a week, 2 days of cross-training, and 2 rest days. We also suggest you include some strength training.
The running sessions are based on time instead of distance. This allows everyone to train at the same effort level for the same amount of time no matter how slow or fast you run.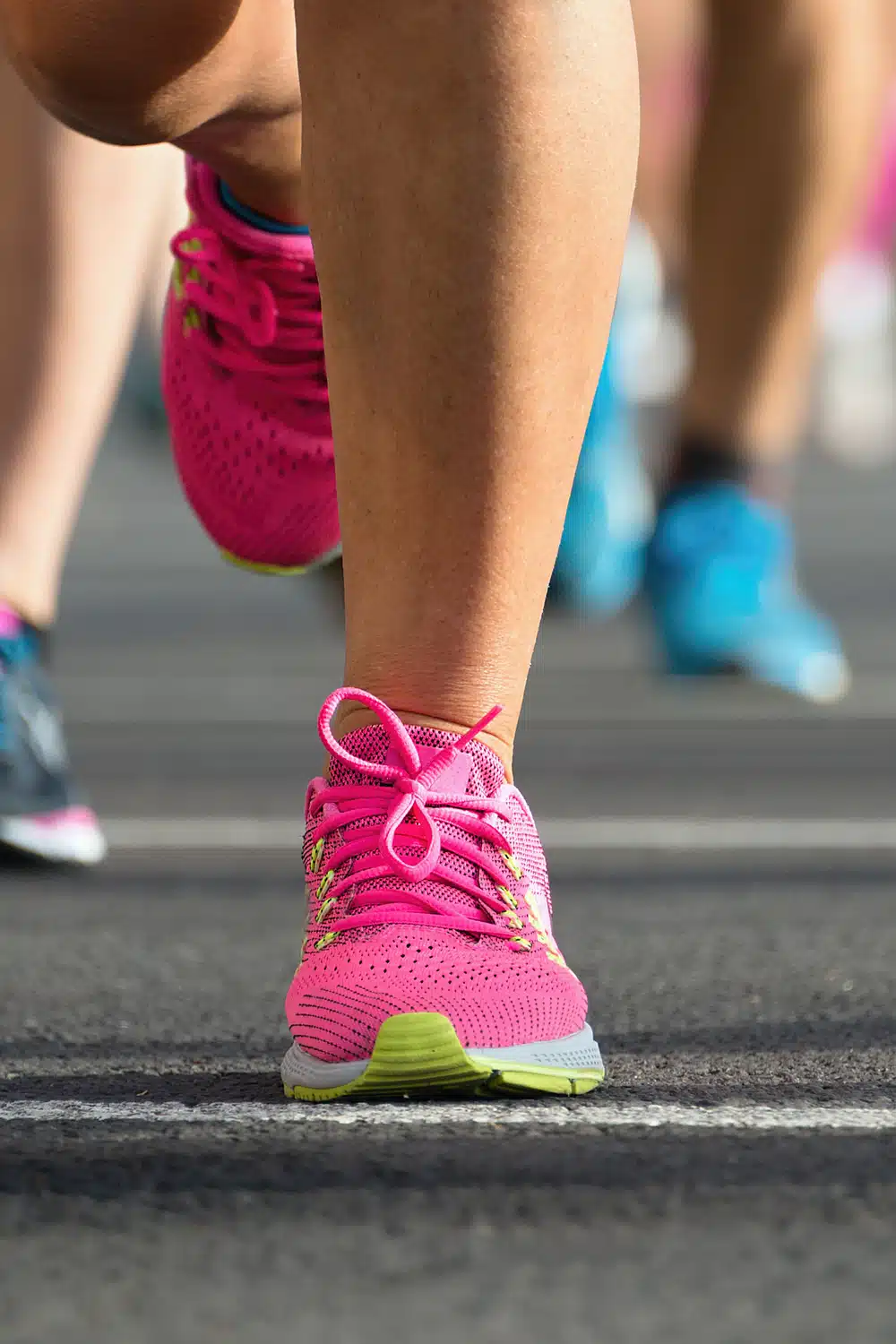 Warm Up
Start each session with a 5-minute brisk-paced walk. It's always important to warm up your muscles and tendons before running.
Running Sessions
The best tip is to run slowly! Most new runners set off too fast. You should run at a conversational pace where you can talk as you run. If you're out of breath – slow down!
Long Runs
Your first long run will be in week 6 where you'll run for 15 minutes continuously. In the following weeks, we gradually increase the length of your long run until in week 11 you'll run for 35 minutes without stopping!
Of course, you can continue to take walk breaks if you need them but we encourage you to try and run continuously. Most people will surprise themselves – you'll be capable of more than you think!
The key to long runs is an easy pace. Start at a pace you can maintain for the duration of the run.
Most beginner runners will take 30 to 40 minutes to run their first 5K. 5K times for beginners vary based on your age and sex. The long run of 35 minutes in training will set you up to comfortably make it to the finish line of your race.
Cross Training
Cross-training days are your secret weapon for getting fitter without risking a running injury. Run too much too soon and it will end in tears. Adding two cross-training days lets you continue to work on your fitness but gives your running muscles a rest.
You can cross-train by walking, cycling, swimming… just about any activity that keeps you active for about 30 minutes. Find out more about cross-training for runners.
If you're tired or sore after a running session, just go for a gentle walk. Moving will help ease your muscles and tendons.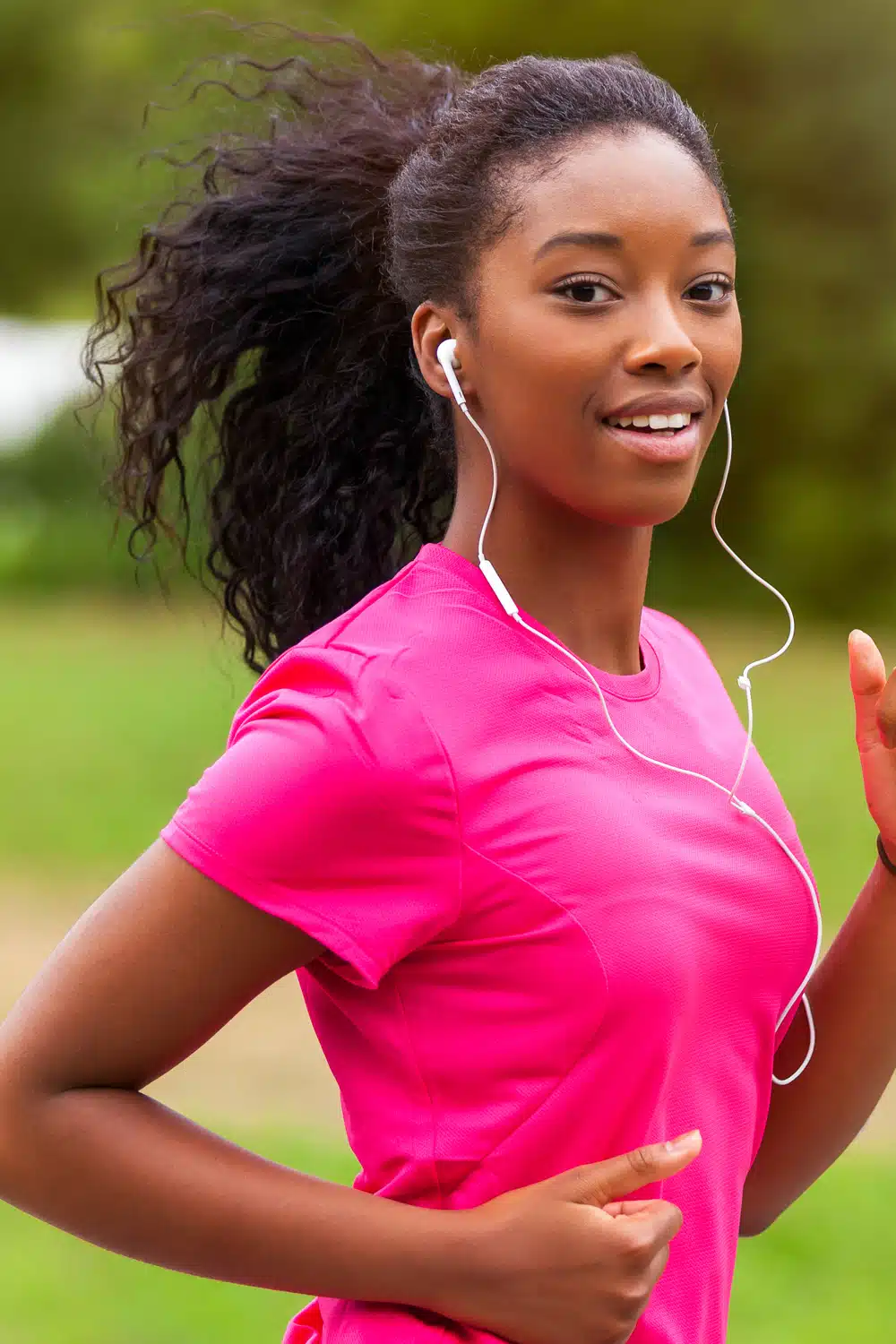 Strength Training
It's always a good idea to add strength training to a fitness program. It can be a big aid to avoiding the typical injuries experienced by beginner runners.
Aim for 10 to 15 minutes twice a week of these bodyweight exercises for runners. Add them at the end of your cross-training sessions.
Rest Days
Rest days and recovery time are essential for all runners, especially beginners. We've included two rest days a week – don't skip them!
If running leaves you feeling sore, you may need an extra rest day. As a general rule – complete your warm-up and if the soreness hasn't eased off, take a rest day.
Actual pain is a red flag. Get any persistent niggles or painful areas checked out straightaway by a physiotherapist.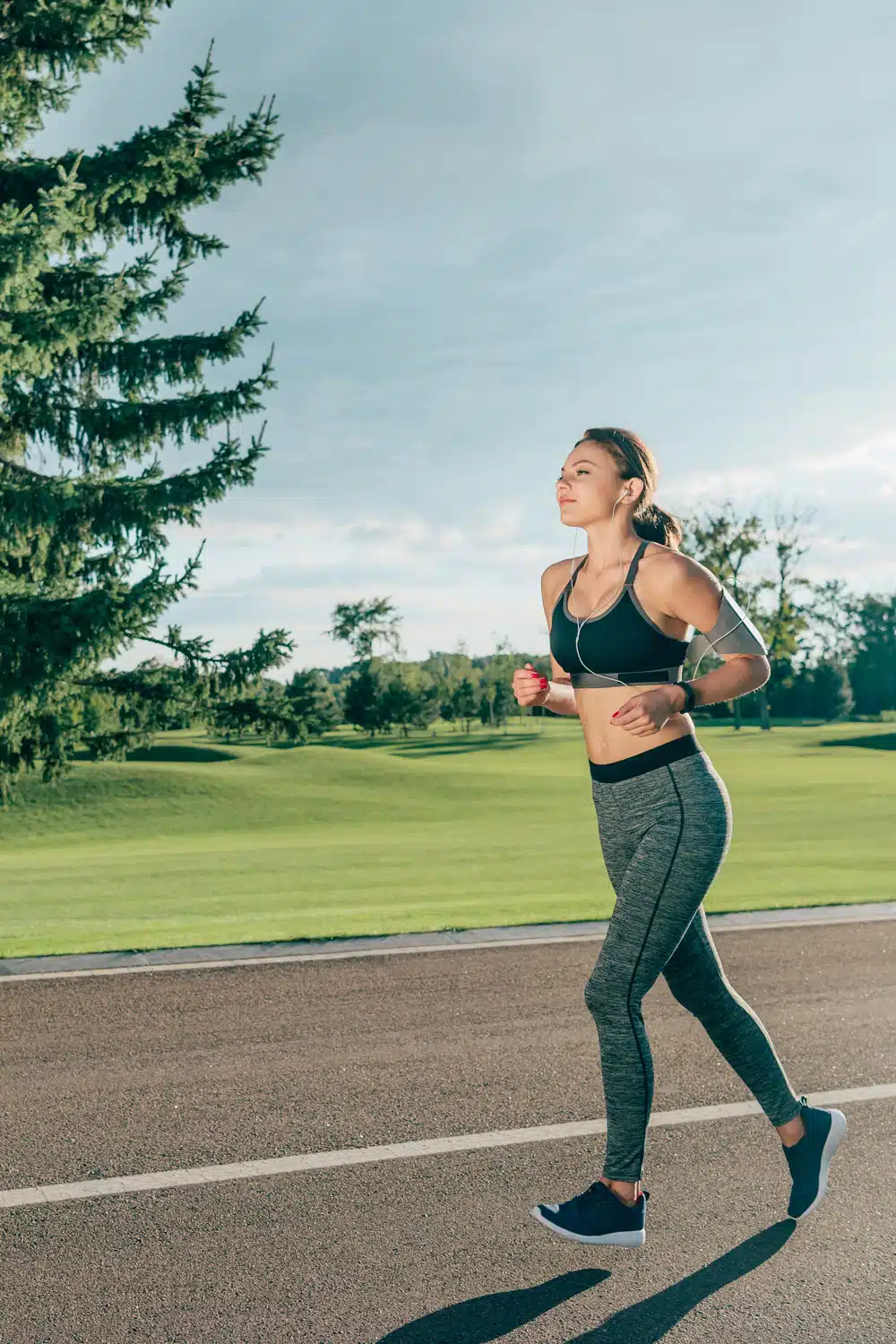 Our 12 Week 5K Training Plan For Beginners
This training plan will get you ready for race day! The aim is to make it to the finish line without stopping. You can work on your speed when you're a more experienced runner.
Advice From Love Life Be Fit
Don't set off too fast and remember to enjoy your race! Running events are normally very friendly affairs – all runners fast or slow are cheered over the finish line.
Completing your first 5K race is a massive achievement – you can call yourself a runner! Make sure you celebrate your achievement.
After your race, set a new running goal. Enter another 5K race to build up your running experience before training for 10K or even a half marathon.