Now we all know you need to make something a regular habit if you're going to reap the benefits. If you make yoga a daily habit it can make a big difference.
A weekly yoga class just doesn't quite cut it. It's better than nothing, but if you want to tap into all the amazing health benefits of yoga, a daily yoga habit really helps. Even if it's just 10 minutes a day.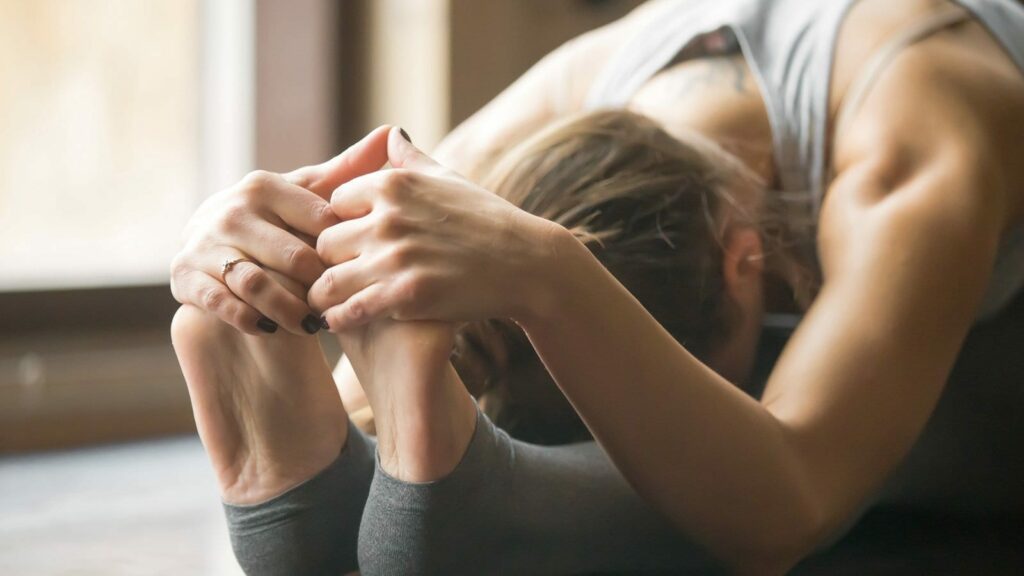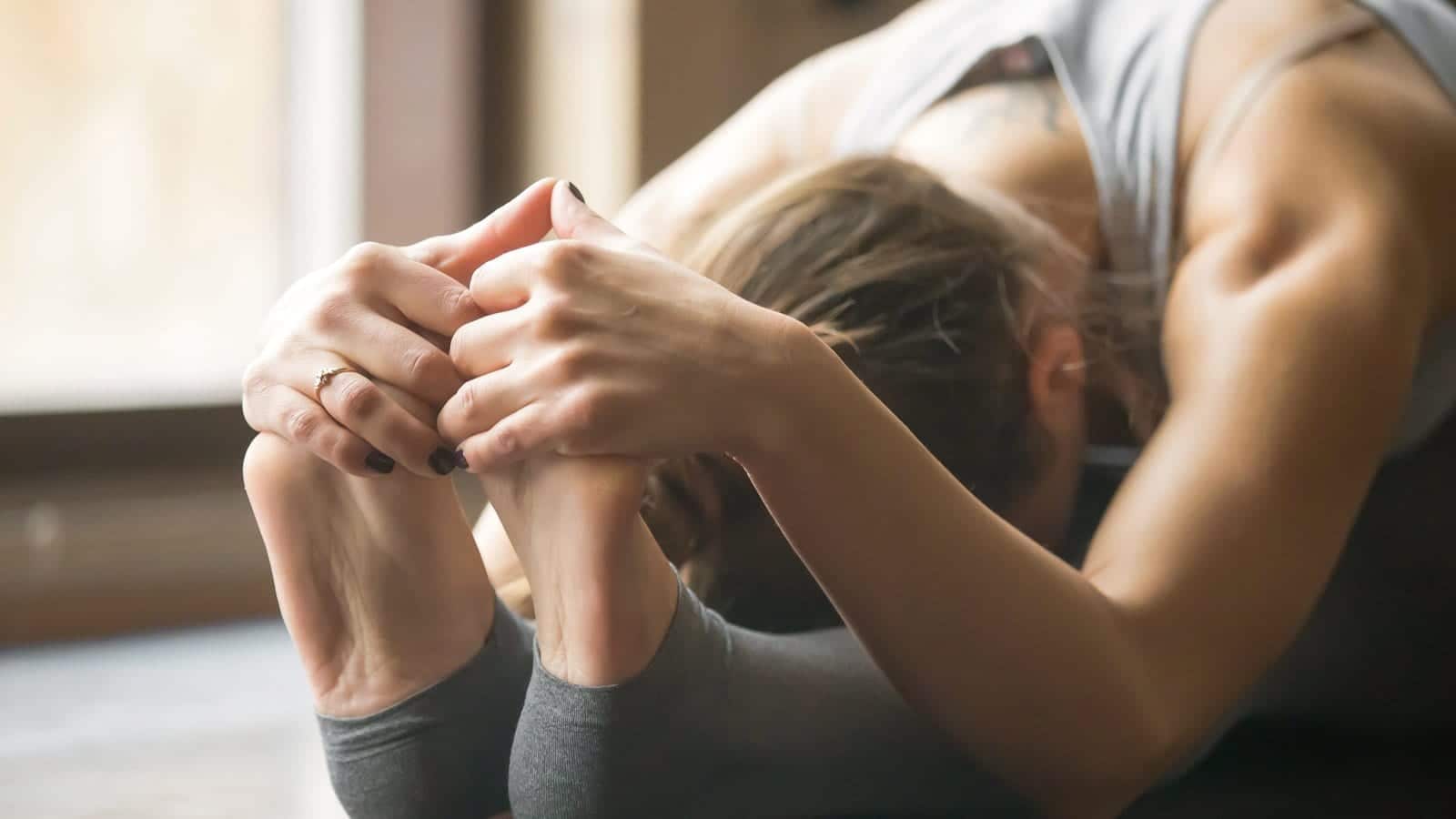 This post contains affiliate links. This means I receive a commission if you make a purchase through my links, but this is no additional cost to you. Please read my disclaimer for more information.
😍 If you're new to yoga you're going to love the way you feel with a daily practice. For me, it stops everything from aching! This is my secret to staying motivated on the yoga mat.
How To Start A Daily Yoga Practice
Read on for some tips that actually work to make yoga a daily habit…
Practice As Soon As You Fall Out Of Bed
Not all of us are morning people. Some of us head straight for the coffee machine and reach for our iPhones as soon as the alarm goes off. Some of us don't even want to become morning people.
That's okay but I do think you need to give something a try before you stick it in the "definitely not for me" category. Practicing yoga first thing in the morning may well set you up for the rest of the day. You'll have a self-righteous glow by the time you stroll into the office.
The advantage of morning practice is it's done and out of the way. No matter how busy the rest of your day gets, you've already carved out a little bit of time for yourself.
Leave Your Mat Out
This works really well when you're practicing in the morning. Leaving your mat out next to your bed is a helpful reminder.
This way it's easy to roll out of bed and try a few poses. After a few gentle downward dogs, I find myself easing into a full yoga flow.
The "leave your mat out" trick also works if you intend to practice when you get home from work. Seeing your mat in the middle of the floor can guilt trip you into working through some poses rather than collapsing on the couch!
Sleep In Yoga-Friendly Pyjamas
Of course, not everyone sleeps in pajamas, but if you do, this is a simple trick to hit the mat first thing in the morning.
I have a collection of slightly baggy leggings and loose-fitting t-shirts that double up as PJ's.
It's not the sort of attire I'm going to wear to yoga classes, but this lived-in collection is snug to sleep in and yoga-ready when I crawl out of bed.
It saves me having to change into yoga wear and change again to get ready for work. That's more time on the mat.
A variation on this idea is to make yoga-friendly clothing part of your everyday attire. This way you'll always be ready to hit the mat!
Leave A Glass Of Water To Hand
First thing in the morning you wake up dehydrated. This triggers your yearning for coffee or tea.
By the time you've headed downstairs and made yourself a drink, the yoga practice has been forgotten. You'll practice later, right? Or will you…
Instead, keep a glass of water handy in your room. You can hydrate straight away and have no excuse not to hit the mat. Plus drinking water first thing in the morning tastes so good – you'll wonder why you don't do it all the time!
Take An Online Class
Some of us find it difficult to practice on our own. If you're like me it can be hard to remember the poses or put together an enjoyable routine.
Following an online class really helps. You can find free classes on YouTube or join an online subscription service. It's a bit like having your own yoga studio right there in your bedroom! Here's my list of the best online yoga programs when you want to lose weight.
I've tried using YouTube channels but I always find I work out best with a subscription service. There's more commitment and consistency. For just $10/month it's still an affordable way to practice.
✅ My current favorite is Yoga Download. Online yoga classes are led by some of the World's best yoga teachers. There are 1500+ Premium classes for all abilities, from beginner to advanced. Search for classes lasting just 5 minutes to over two hours. You can pick your class based on the yoga style or even choose a body part.
One of the great advantages of Yoga Download is being able to actually download their yoga videos. So helpful if your broadband gets busy and overloaded! Try out their free online courses before you sign up.
---
I sometimes find it hard to get to a yoga class but online yoga classes mean I can practice whenever or wherever I want to. That's a big plus when I'm a 20-mile drive from the nearest yoga studio.
If you are heading to your first yoga class, find out what to wear to yoga and what do guys wear to yoga class?
Needing some extra inspiration? Take a look at these motivational yoga quotes!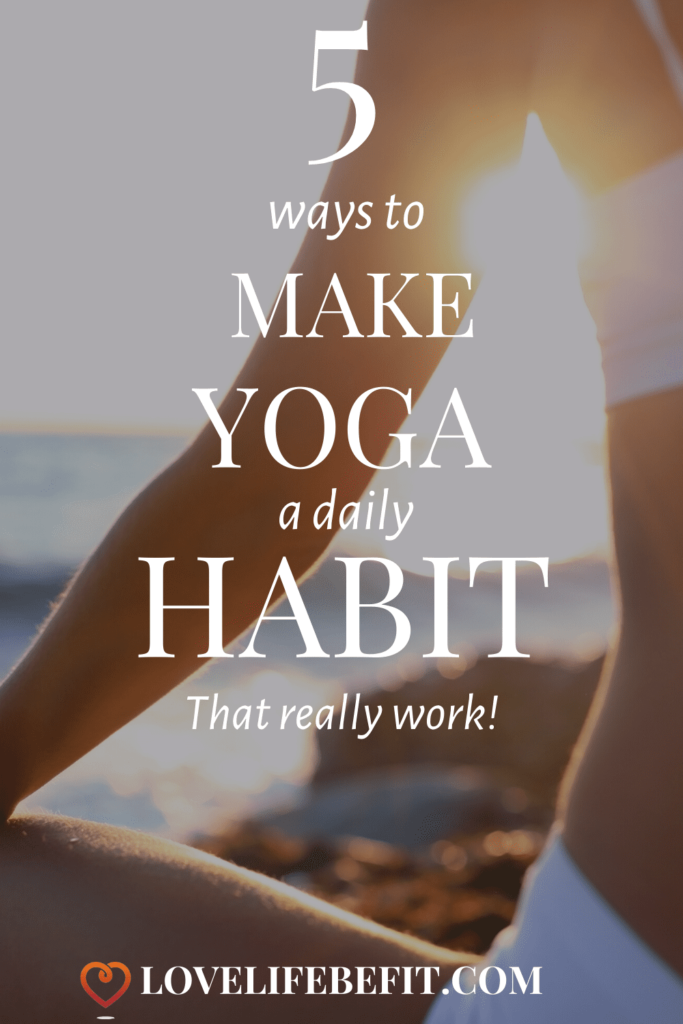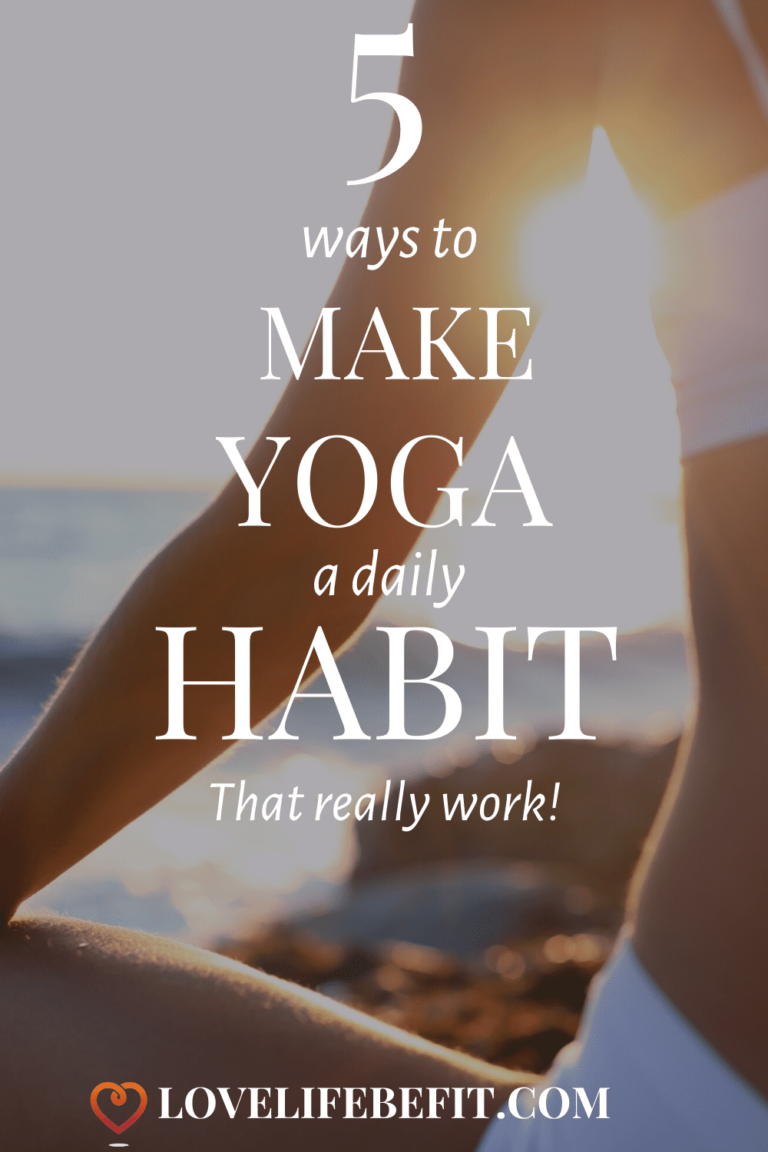 How can I make yoga a daily habit?
Try practicing as soon as you fall out of bed, leave your mat out to remind you to practice, set aside 15 minutes a day to practice – it's better to practice for a short time regularly than lapse and do nothing, set some fitness goals to keep yourself motivated.
How do I start a daily yoga practice?
All you need is a yoga mat and some non-restrictive clothing that allows you to move easily. There are lots of yoga videos online aimed at beginners – YouTube is a good source. Aim for 15 minutes of practice a day. You can extend the length of your sessions as you get stronger.
Can yoga be self-taught?
It can be best to work with a yoga teacher to check correct alignment but if that's not possible online yoga courses are a great way to get started. Pick classes for beginners where the teachers go to great lengths to demonstrate the poses in great detail.
Is it okay to practice yoga every day?
It's hugely beneficial to practice yoga every day. You just need to make sure you mix up your practice. Easy flows on some days and harder routines on others.