These best gifts for runners, women who love to run, range from affordable gifts for friends to gifts for the special woman in your life. Ideal for any special occasion from celebrating a first 5K to holiday gifts.
If you're a non-runner, buying for a running friend can seem a challenge. Relax – runners are easy to please. Most runners love the latest gadgets – anything to make our runs easier and faster!
This list ranges from affordable running gifts to the unique. If you're looking for more inexpensive items take a look at these suggestions under $20.
This review is based on my own independent product knowledge and testing. If you like what I do, you can support me through my chosen links. I may earn a commission but it's at no additional cost to you. Learn more about my product recommendations.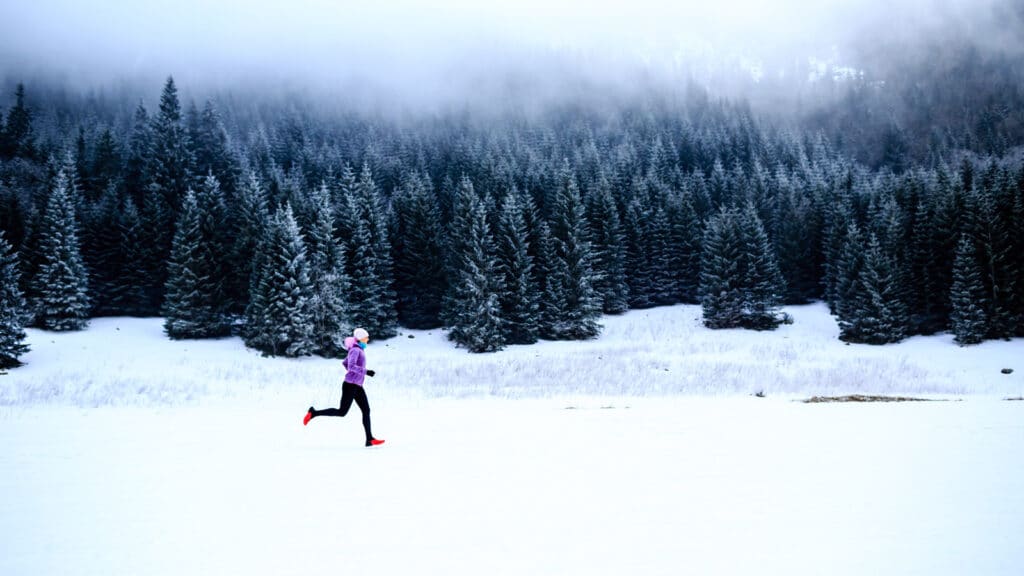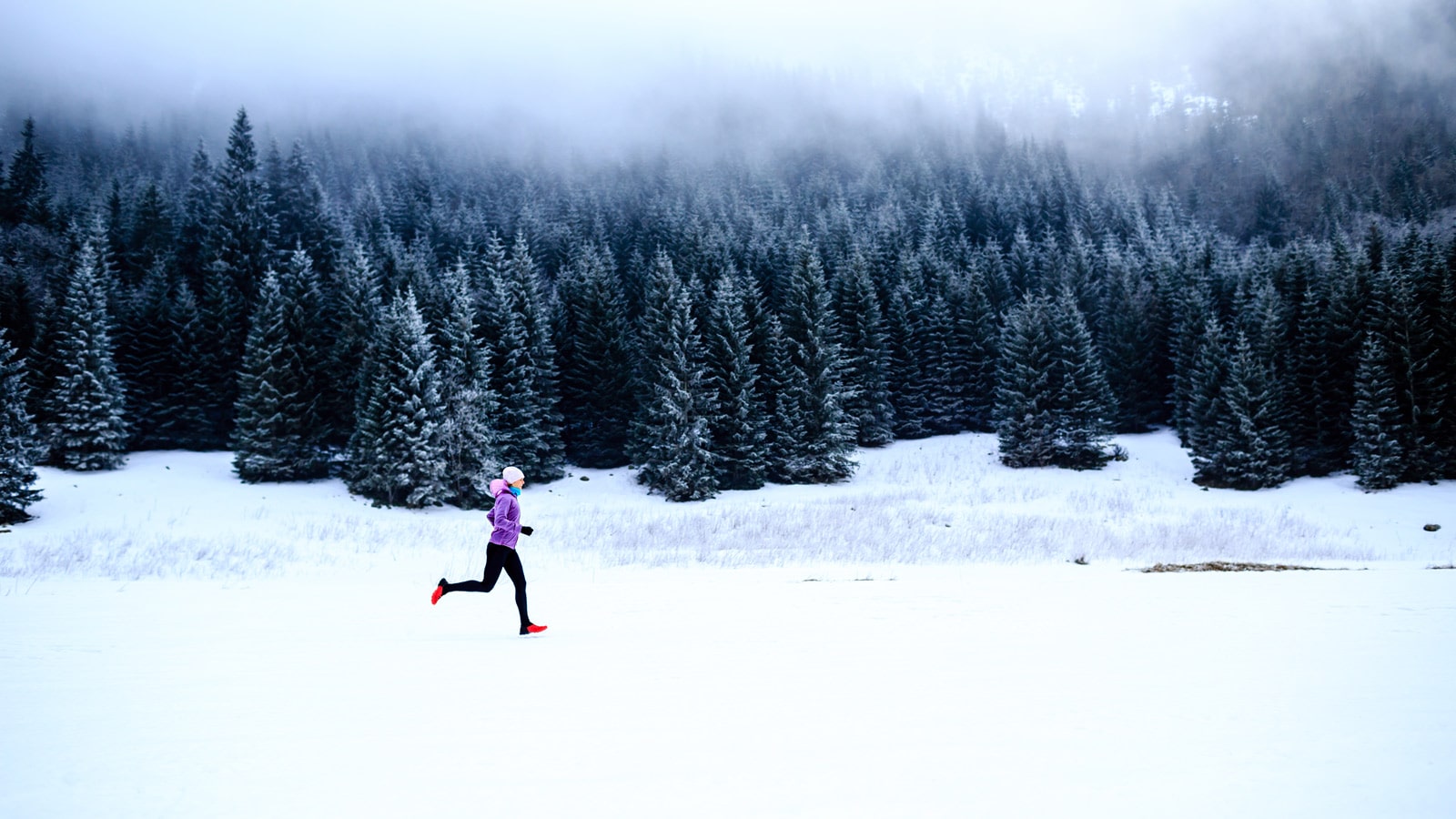 😍 Read to the end of the post to find my favorite gift or get a sneak peek here! It's the ultimate gift for running with your phone!
TOP TIP: Running clothing tends to be stretchy and easier to fit than standard clothes but if you have doubts about sizing for the runner in your life stick to gifts of running gadgets.
Gifts For Women Runners
Gifts to celebrate running achievements, gifts for women runners for the holiday season, birthdays, and special occasions. For both beginner and advanced women runners.
RUNNING JACKET
A running jacket needs to be comfortable, keep the runner warm, and use a breathable fabric to stop overheating.
This 90 Degree By Reflex Running Jacket may allude to a better-known (and pricier) brand but it's a well-made jacket in its own right. Nicely shaped and breathable with a full-length zip for venting.
The thumb loops and pockets are a nice touch. This is one running jacket that's worn about town as much as pounding the streets.
Massaging Muscle Roller
If you know any runners well you'll find they always have some little aches or niggles. Most runners have a foam roller to massage out the knots but they're really bulky to carry around.
This is where The Worm comes into its own. It's a portable massage roller. Use it anywhere and everywhere. After the gym, in the car, or at a work desk.
Your running friend will love this gift!
Garmin Running Watch
You know when someone gets serious about their running – they buy a Garmin or put one on their Christmas wish list. (Mine's getting a little dated and I'm dropping hints everywhere!)
The tricky question is which one?
Now the Garmin Forerunner 245 is still a very popular watch if you're looking for something in the mid-priced range. Yet for most beginner runners, the Garmin Forerunner 45 is a better choice.
It's under $200, easy to use, and doubles as an activity tracker. Smaller sized than some of the other Garmin models, it doesn't feel as bulky on your wrist.
Track distance, time, and pace and combine with the free to use Garmin coach adaptive training plans. A bit like having a personalized coach at a fraction of the cost!
Hand Held Water Bottle
Many runners, especially beginners like to run with a small hand-held water bottle. It's a great way to stay hydrated! The only problem is the runner's hand starts to get tired of gripping a bottle.
As the hand gets tired so does the arm and it even can start to affect running posture.
This SpeedDraw Plus Flask from Nathan wraps around the hand – no gripping required! No tired hands! There's even a zip pocket to safely stash a phone and keys.
Running Headphones
I would guess the majority of runners train listening to their favorite beats or podcast. If you're buying a gift for a female runner who's particular about sound quality, they'll appreciate a good set of running headphones.
The award-winning Beats By Dr Dre Powerbeats have a terrific sound quality and fit neatly over the ears. These headphones stay in place for running.
NOTE: most races in the US ban the use of running headphones. In the UK runners are allowed to use bone conduction headphones that let the runner hear the beats and still be aware of traffic noises and race directions.
Printed Leggings
Buying a gift for a runner who loves being a little daring? Try these Under Armour HeatGear Printed Leggings. It's one way to stand out at a race!
Compression fit for a powerful feel and 4-way stretch for movement. They also come in black for your more conservative running types…
Reflective Vest
Safety first in our house but let's face it – some vests are just lacking in style. No one is really keen to wear something that looks like a hi-viz potato sack.
These reflective vests from Viz Blaze have a little more shape and ditch the glaring bright yellow.
Instead light explodes off the reflective material lighting the runner up a bit like a Christmas tree!
Running Headlamps
A running headlamp makes an ideal gift. Running at night on the streets a headlamp keeps a runner safe and they're essential for ultra trail runners heading into the hills.
This beauty, the Biolite Headlamp 330, will light up any hillside with its 330 lumens. It's incredibly lightweight at just 2.43 oz. More importantly, it's ever so comfy to wear!
Running Vest
I adore my Salomon running vests! When runners are taking part in endurance events they often have to carry a lot of stuff. Especially if it's a trail event!
Energy bars, hydration bottles, spare clothing, headlamp… it all adds up. A running vest is a great way to carry items without things bouncing around and getting uncomfortable.
My favorite is the Salomon SLab Sense Ultra 5. It's just the right size to fit in everything I need for most races and training runs on the trails. If you have a trail runner in your household, this makes a perfect gift!
Favorite Gifts For Women Runners – FlipBelt
Of course, not all runners are into running ultra marathons but just about every runner needs somewhere to put their phone and keys when out for a run.
FlipBelt is my ideal solution. It lies flat against your stomach and stays put as you run. The openings are easy to access and keep all your bits and bobs secure – phone, keys, emergency peanut butter Cliff bar…
---
I hope this list has helped you find the perfect gifts for the women runners in your life! If you're looking for inexpensive items take a look at these suggestions for gifts for runners under $20. There's lots of ideas for stocking fillers!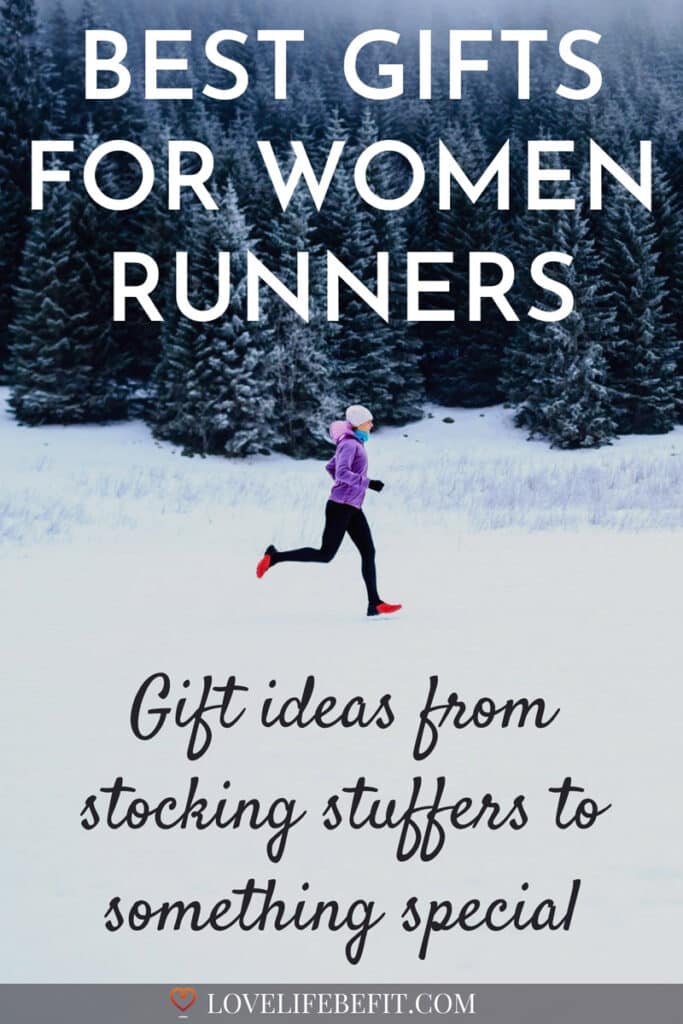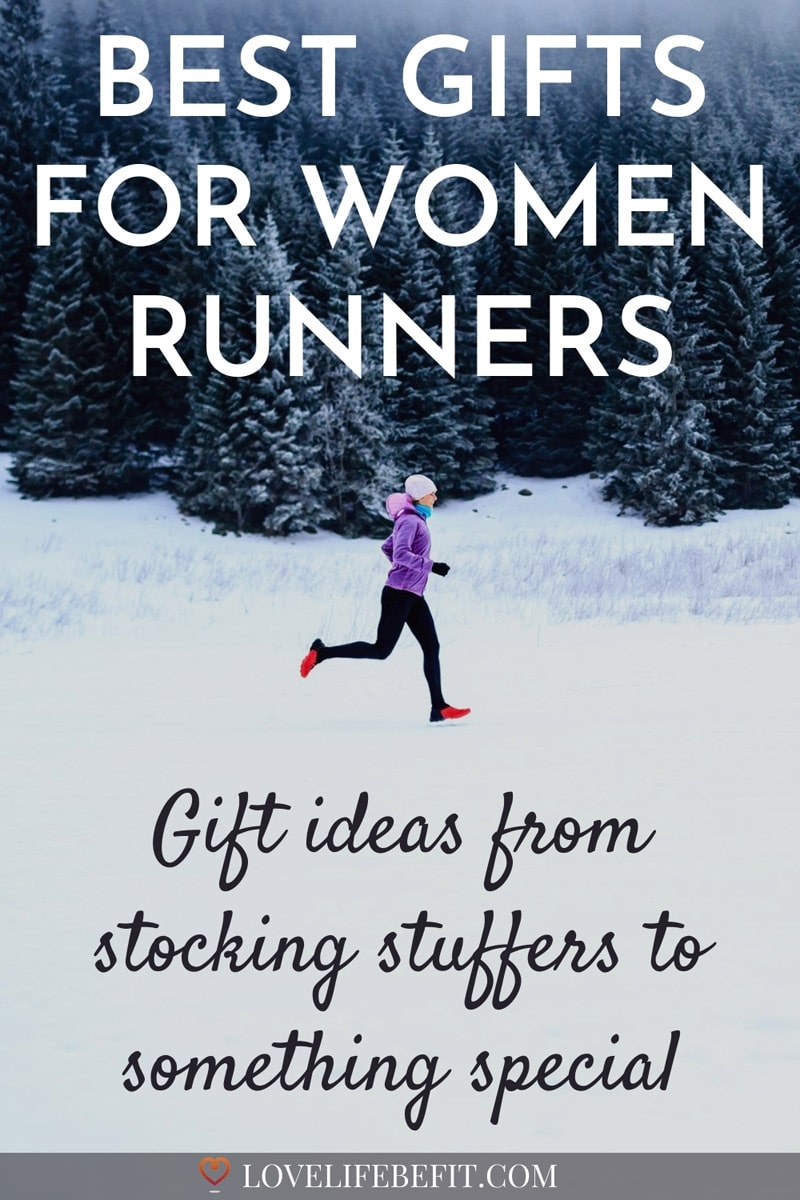 What are the best gifts for women runners?
Runners get through so many small items from running socks to gloves and energy bars, they all make welcome gifts. For something special bright headlamps, the latest Garmin, compression tights, running vests – these are all good plus you don't have to worry about sizing.