When it comes to the best gifts for runners, most of us love running gadgets. Get any group of runners together, and sooner or later most will start talking about gear. If there's a gadget to save seconds off the next race – runners are all over it!
Fortunately, this makes gift buying for runners easy. It can be anything from GPS watches to heart rate monitors or hydration vests – the choice is huge with plenty of affordable stocking stuffers for runners under $20 from energy bars to running socks.
Just stay away from shoes – runners are very particular about their shoes and normally stick to a favorite model. Ask before you buy if you're giving running shoes as gifts.
This review is based on my own independent product knowledge and testing. If you like what I do, you can support me through my chosen links. I may earn a commission but it's at no additional cost to you. Learn more about my product recommendations.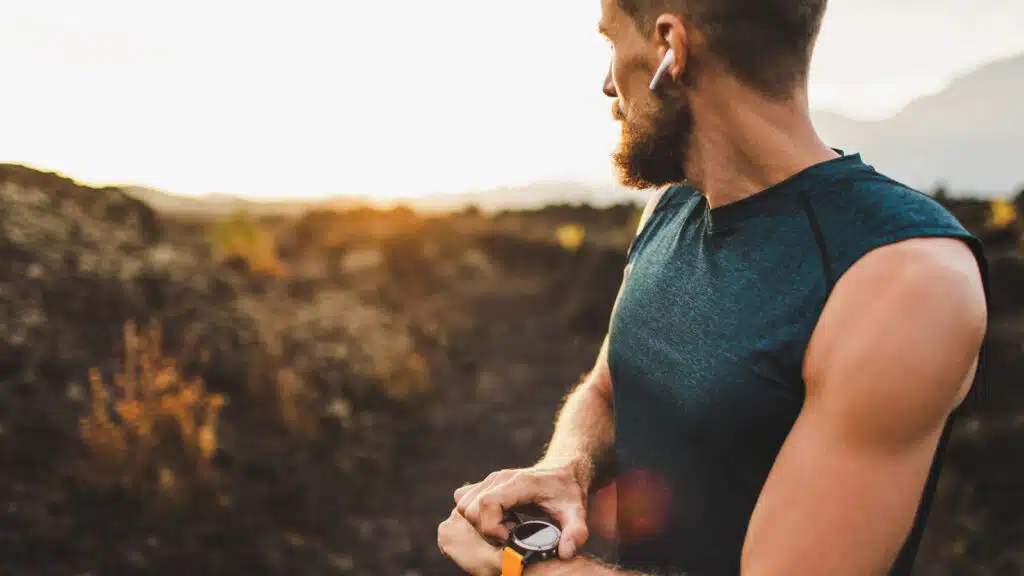 😍 Want to know my favorite gift for runners? Read to the end of the post or take a little look here! It's the best gadget I've seen yet for the safety-conscious runner!
Running Gear And Gadgets
This list is based on personally tested or highly recommended products. We've pulled together our best gifts for runners list with something for everyone – perfect gift ideas for the favorite runner in your life.
#1 Running Watch
I'm sure you're expecting me to recommend a Garmin running watch. I've used a Garmin watch, such as the Garmin Forerunner 55 for marathon training and it's excellent. It's just that these days I spend most of my time running on trails and this is where my current running watch excels.
If the runner in your life likes their running on the wild side – I'm talking mud and trails, this is the watch to get. It's the Suunto 9 Baro and you can normally get a good deal on Amazon. This is mine: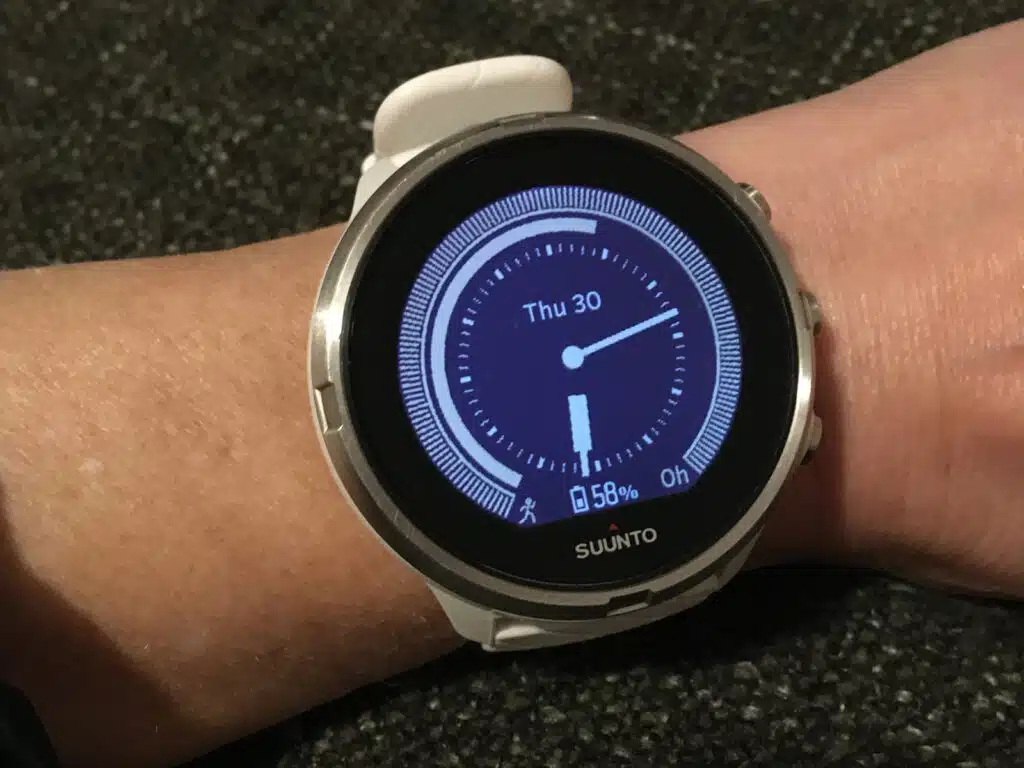 This watch is ideal for ultra trail runs. On the right setting, you can run for up to 120 hours continuously before the battery packs up. That's 5 days!
I used my Suunto on a 200-mile ultra race last year. I had to pull out after 150 miles but I can't blame that on the watch. (I'd show you my horrendous blister pic but some things are best left to the imagination!)
The Suunto 9 GPS guided me safely across some bleak snow-covered moors in the middle of the night. I did have a map as a backup, but on such a cold night it was good to have the reassurance of the GPS to make sure I was heading in the right direction.
I wear the watch continuously for training and racing. You can even use it for sleep tracking! The Suunto App synchs easily with Strava if you're buying a gift for someone who loves sharing their runs.
#2 Race Vest
Continuing with the trail running theme, a race vest makes a welcome gift. It carries a trail runner's essential gear from soft hydration flasks to a set of waterproofs.
Salomon race vests are a popular choice and I've even seen road runners using them. They sit comfortably on the chest with the weight evenly distributed so it's a good way to carry water or electrolytes when training for longer runs.
I even use mine for day hikes!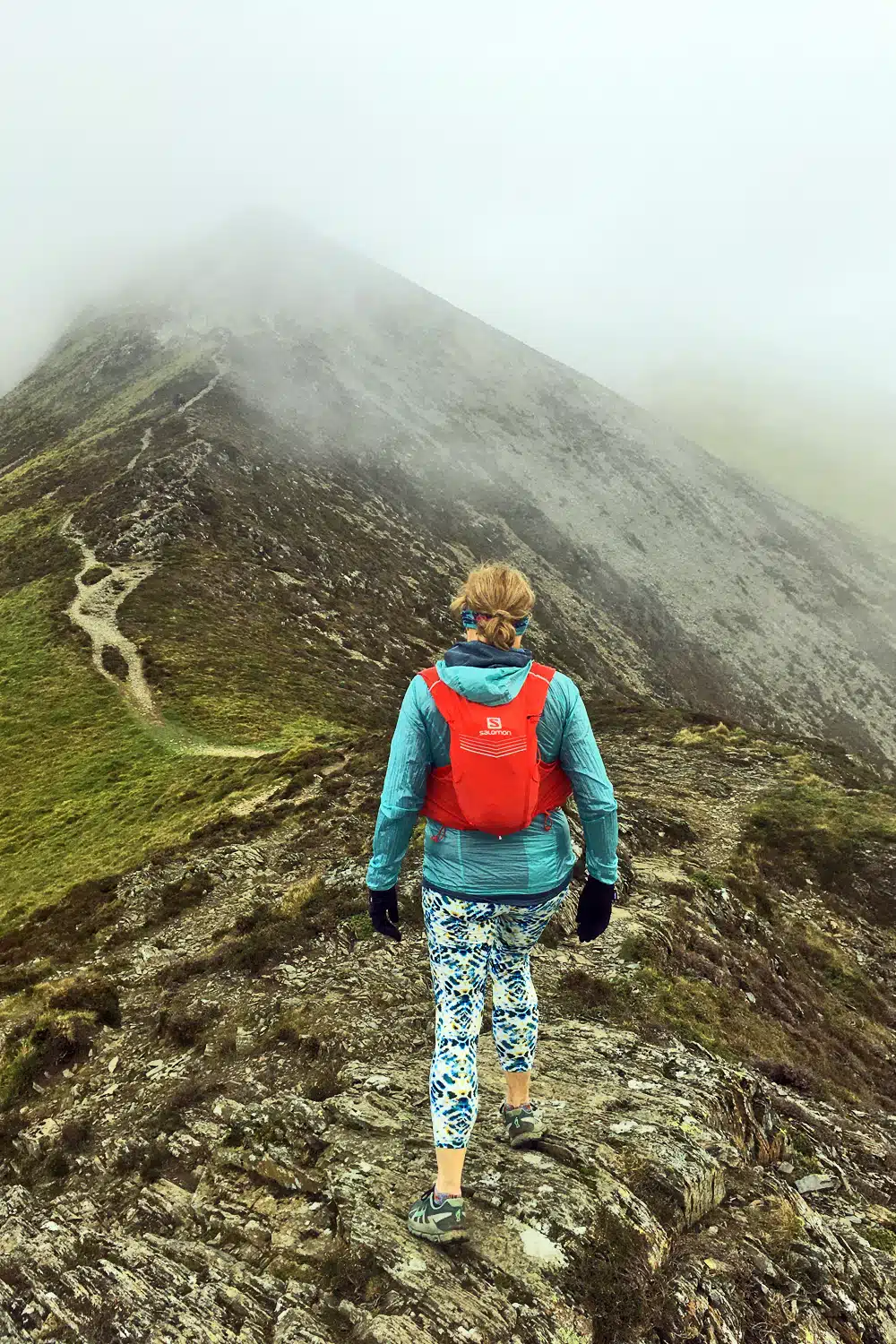 They come in different sizes depending on how much gear you need to stash For longer distances I use the Salomon Sense Pro 10.
#3 Running Headphones
We all know we shouldn't but a majority of runners train while listening to music. It's important to stay traffic-aware when you're running on the road and these bone conduction headphones are the solution.
The SHOKZ Openrun delivers audio via your cheekbones. There's no sound blocking of traffic and these headphones are even allowed in UK races. (In the US it depends on the individual race director).
Waterproof, great sound quality, and really lightweight -these must be the ultimate headphones for runners who love gadgets.
#4 Running Sunglasses
There's nothing worse than bombing along in your running sunglasses when the sun goes behind a cloud and you suddenly can't see. It's not a problem with the Oakley Radar.
They use Prizm sports lenses to help you see subtle changes in the path ahead and spot hazards such as ankle-wrenching potholes.
Even better, they come in a terrific range of stand-out colors – great for the exhibitionist!
#5 Heart Rate Monitor
To get an accurate reading on your heart rate, a chest strap heart rate monitor is best. The Polar H10 Heart Rate Monitor Chest Strap is compatible with all the main GPS running devices such as Suunto and Garmin.
It makes an excellent present for runners who love analyzing their running data. Just be prepared for some long post-gift conversations about VO2Max.
#6 SealSkinz
I don't think I could get through winter training without my Sealskinz. If you're buying a gift for someone who loves running off-road and in the wet, these are a must.
Sealskinz will keep your feet dry in all weather conditions and work much better than waterproof training shoes.
#7 Running Jacket
A good waterproof jacket is essential for running – especially for trail running. My top choice is the Arc'teryx Norvan Hoody but if it's out of your price range there are good more affordable options.
The Salomon Bonatti Waterproof Jacket has got me around one or two ultra races and it's a good compromise for quality versus price. Find out more about the best running rain jackets.
Best Gadget For The Safety-Conscious Runner
There's a mantra in our house – safety first. Yes, we climb, run, and mountain bike but if something helps with safety we'll take it.
That's why I love this last gadget. It helps a runner stay safe on the roads at night.
The AVANTO PRO chest running light demands to be seen providing illumination from every angle. There's a bright front spot to light up your path. Even better – it's lightweight and comfortable to wear.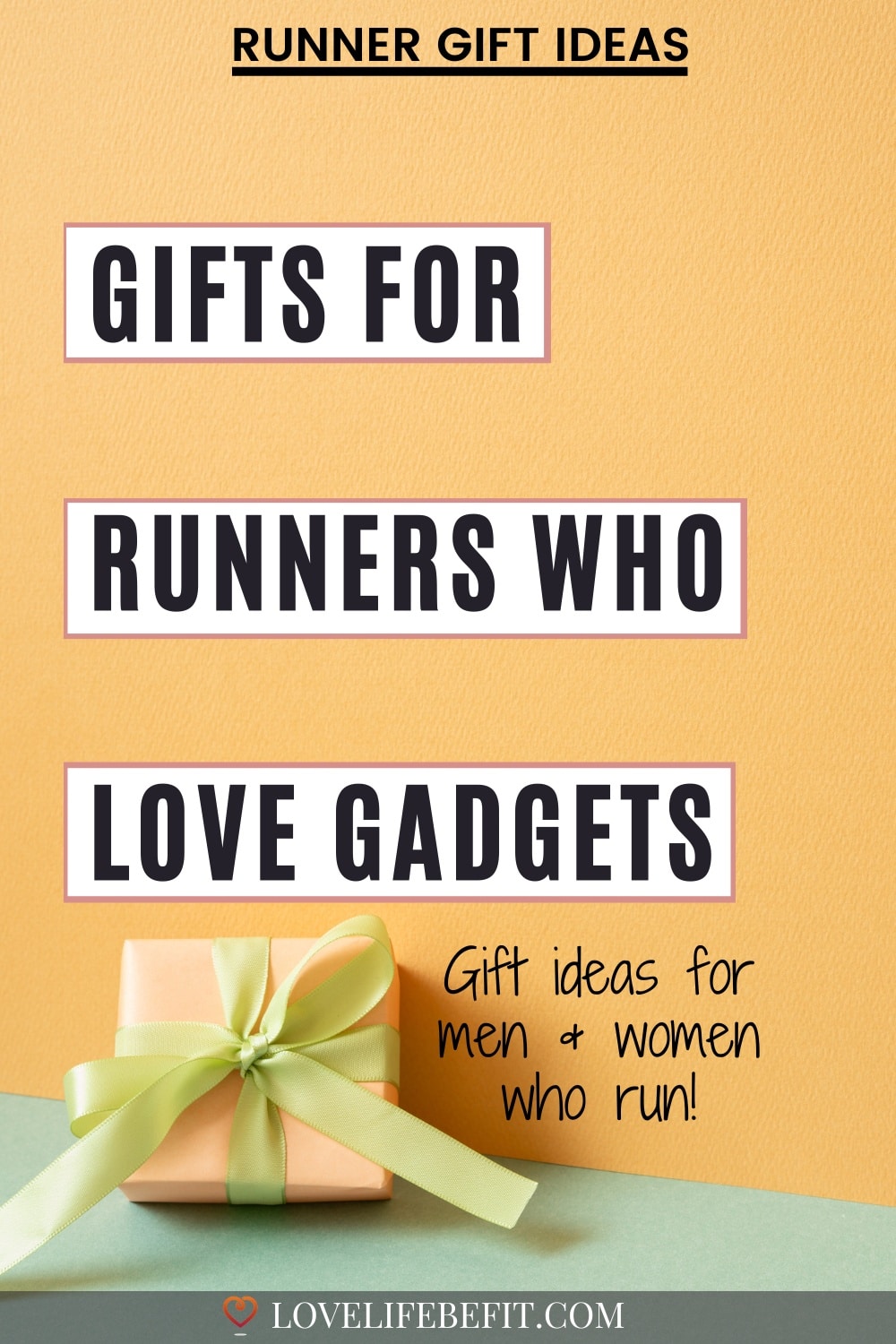 Thoughts From Love Life Be Fit
Hopefully, this list has provided some excellent ideas for gifts for runners who love gadgets! If you're looking for more affordable gifts or stocking fillers, take a look at these inexpensive gifts for runners under $20.