If you're a mountain lover, Bolivia is about more than salt flats, flamingos, and llamas. With the mighty Illimani dominating the skyline of La Paz, the Bolivian mountains beckon.
Read on for 5 ideas for mountain adventures in Bolivia…
Mountain Biking In Sorata
The mountainous area around Sorata is a growing destination for single-track lovers. The Bolivian mountains boast some of the best downhill single-track riding in the world, and Sorata can satisfy the most hardened of thrill-seekers.
Gravity Bolivia is the go-to company for guided rides. They also offer rides around La Paz for less experienced single-track riders.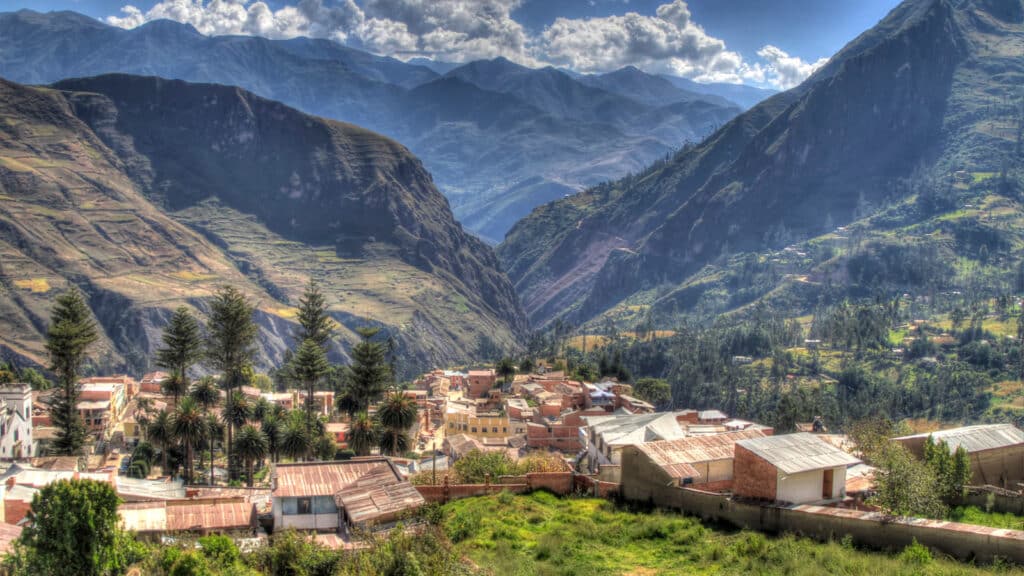 Trekking To Laguna Chilate
The hike from Sorata to Laguna Chilate in the Bolivian mountains is a 2 to 3-day trip. If you're an experienced hiker and comfortable navigating when the mist descends, you can hike this trail without a guide.
Wild camp and soak up the views of Illampu, this trek makes an excellent acclimatization trip before tackling peaks in the Cordillera Real.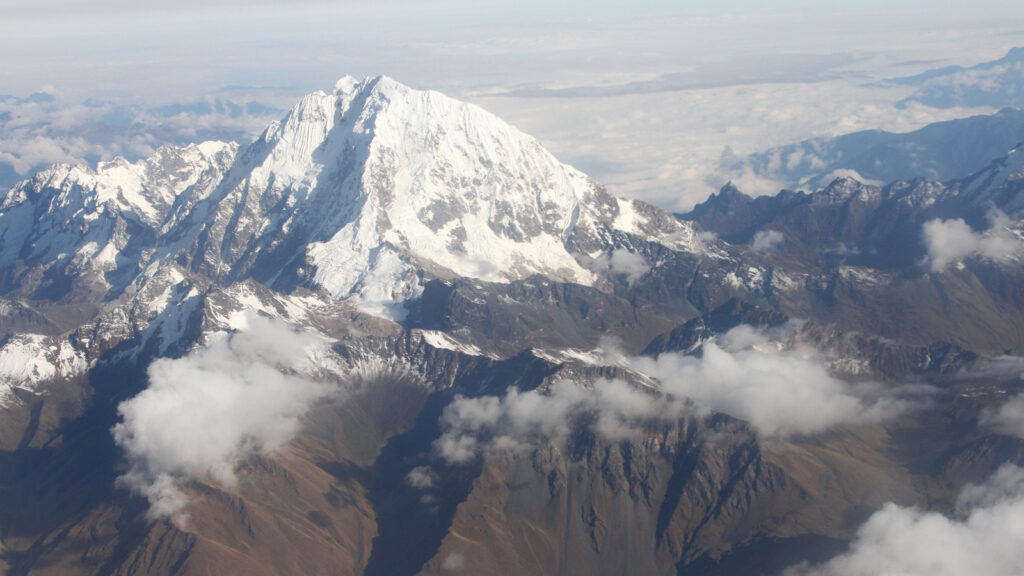 Climbing Huayna Potosi (6088 m)
If you're looking to bag your first 6000 m+ peak, Huayna Potosi is a good choice. Easily accessible from La Paz, this Bolivian mountain makes it onto my list of:
5 Must Climb Mountains (Almost) Anyone Can Summit.
How hard you find the climb will depend on your level of experience. It's not a good idea to head to Huayna Potosi straight off the plane – so make sure you're fully acclimatized! If you're new to climbing mountains, go with a reputable guide.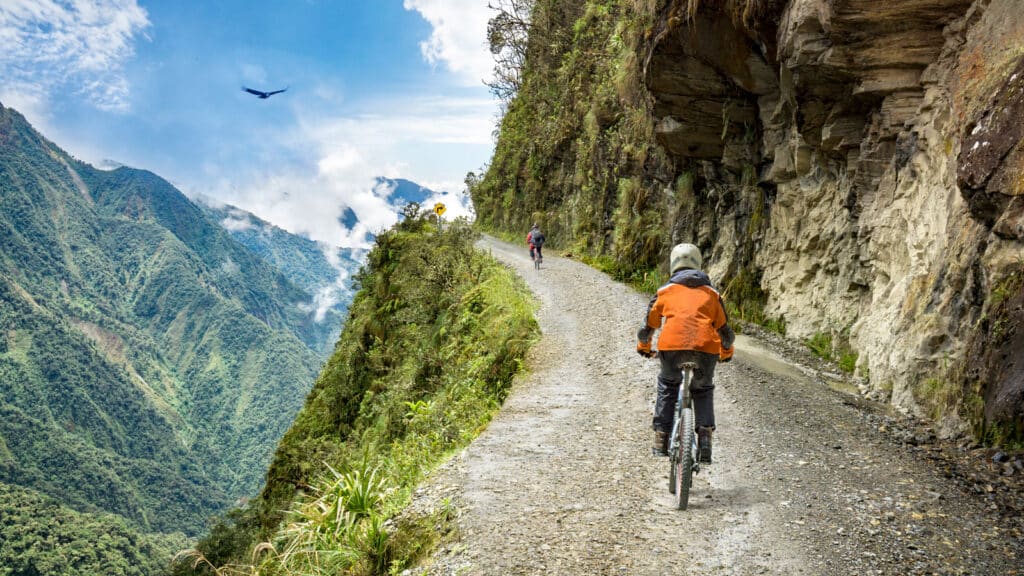 Cycling The Death Road
The North Yungas Road, (aka Death Road), is THAT road featured on Top Gear. These days most traffic will take the new road between La Paz and Coroico, but cyclists still need to be aware of on-coming traffic.
It's doable for most people who can ride a bike and cope with a little forearm pump. Death is unlikely, but you need to be sensible about the risks of cycling on the edge of steep drops. A bike with good brakes is essential!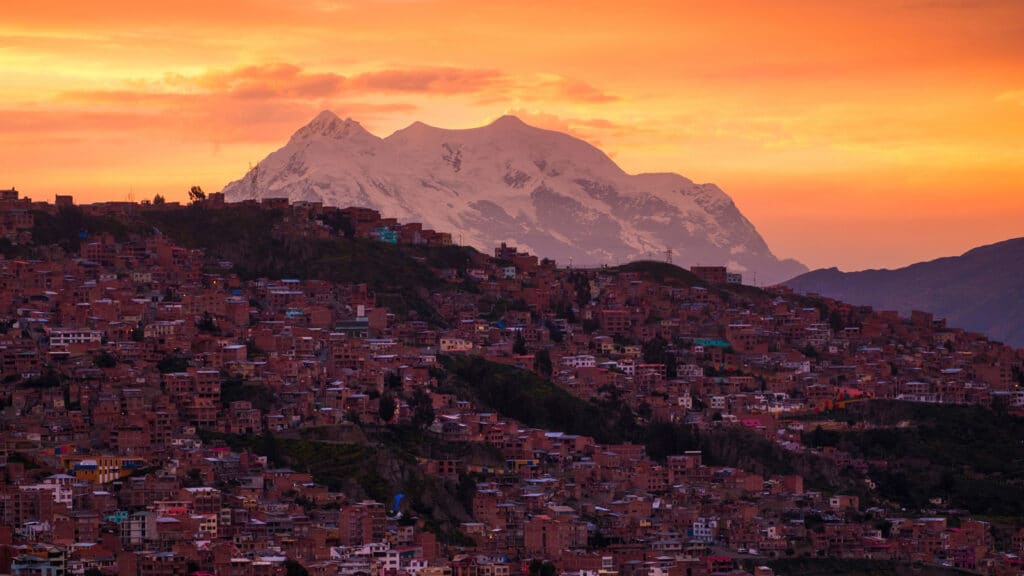 Climbing Illimani (6438 m)
Illimani is a peak in the Bolivian mountains for experienced climbers. It's an exceptionally beautiful mountain towering above La Paz.
The climbing is technical and demanding – be wary of anyone trying to convince you otherwise. Unless you're a proficient climber, try an easier peak elsewhere. Nevado Sajama (6542 m), the highest peak in Bolivia, is a straightforward climb.
Climbing Illimani via the normal route takes most people 3 days. It may not be the height of Himalayan Peaks but it can be bitterly cold pre-dawn on the summit. Yes, I know this from experience!
---
These ideas just scratch the surface of adventures in the Bolivian mountains. It's an outdoor lover's playground. I'd love to hear if you're planning a trip…