Fall can be my favorite time of the year. It's a chance to cram in some fall outdoor adventures before winter sets in.
Rather than bemoaning the fact summer is over, try making the most of locations that come into their own when the temperatures start to cool.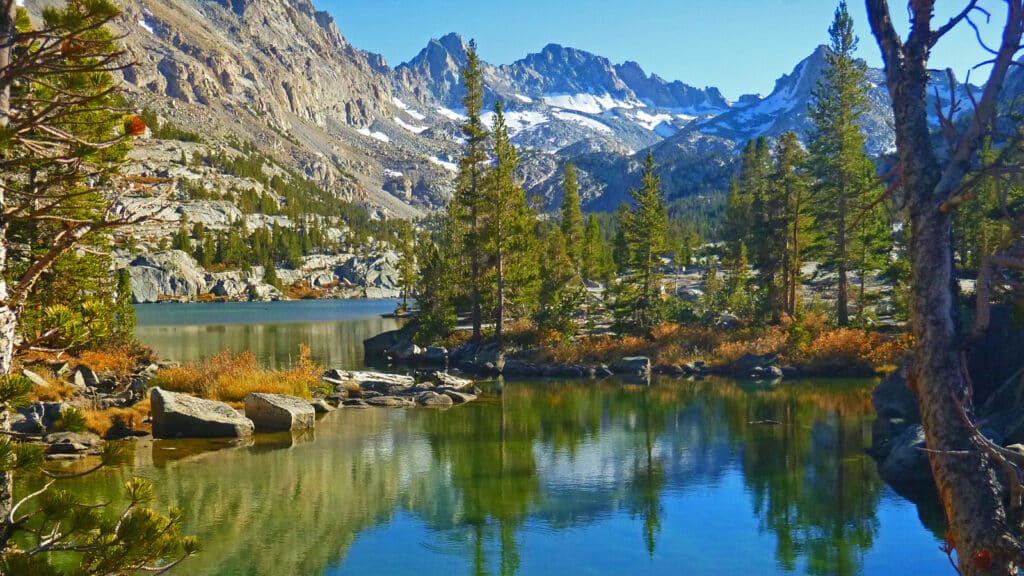 These are some of my favorite fall adventure locations for outdoor lovers…
Fontainebleau, France
A place full of happy memories, Fontainebleau should be on every climber's tick list. It's a vast ancient forest just south of Paris, billed as the world's most popular bouldering destination.
It all started as a training ground for Parisian Alpenists at the end of the 19th Century. Since then the legendary bouldering circuits, now marked by painted numbers and arrows, have expanded to cater to all climbing abilities. Children and beginner climbers rub shoulders with international pro athletes.
Fall is the best time to visit Fontainebleau (better known as Font in climbing circles). Without the heat of the summer sun, friction for climbing the notorious Font slabs is at its best.
If you're visiting with non-climbers, Fontainebleau is a wonderful place to walk or run. Marked trails add interest with scrambling detours through the rocks. (You can also suggest a trip to Paris or Euro Disney. There are good road and rail links).
If you're up for a challenge, the Circuit des 25 Bosses is a route for walking or trail running you don't want to underestimate. It's 9 miles long but can take 6-7 hours of hard effort (walking) as you wind your way around 25 mini peaks. Take a map – it's very easy to lose the trail!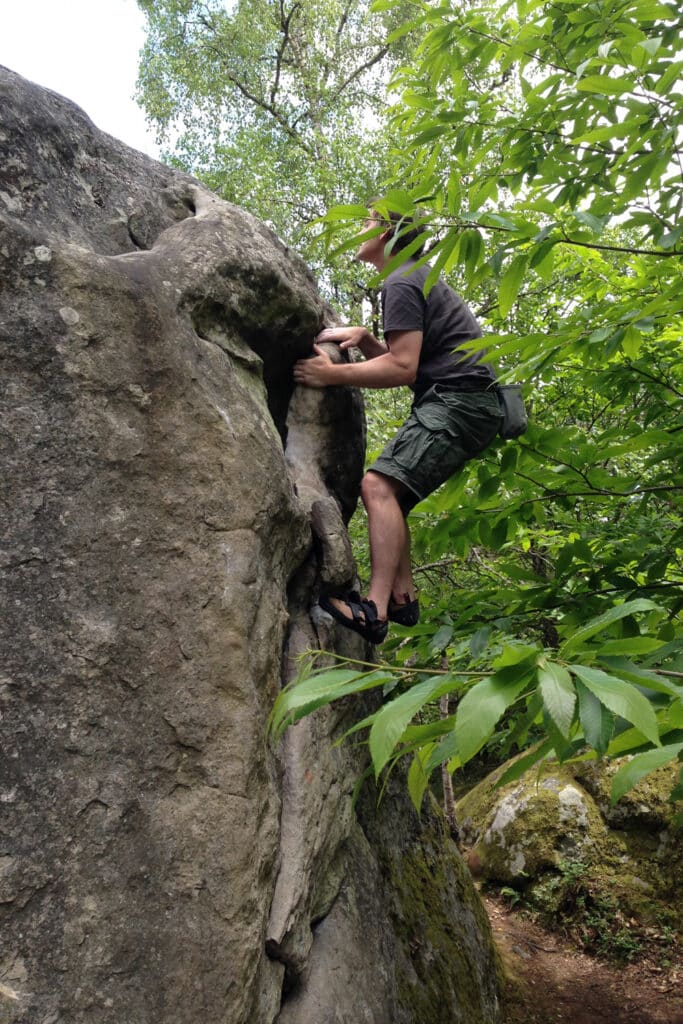 The Bugaboos, Canada
If I had to pick one spot in the world I loved the most it has to be the Bugaboos. The NE Ridge of Bugaboo Spire is my all-time favorite climb. That's despite having to wait out a scary thunderstorm just below the ridge.
The Bugaboos are magnificent granite spires soaring above glaciers in the Purcell Mountains of British Columbia. It's a mini Patagonia and more accessible.
Getting a settled weather window in the Bugs takes a lot of luck. The main climbing season in the Bugaboos falls from mid-June to late September. Yet in June you can still be wading up to your waist in deep snow and July or August can get really crowded. A weather window in September can be the perfect time for a trip, snatching a few ascents before the winter storms arrive.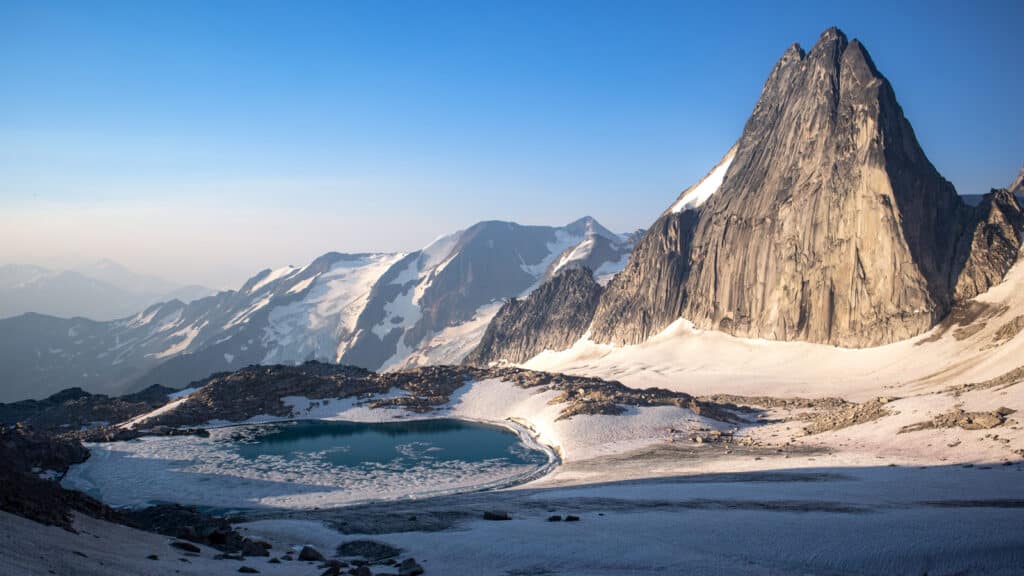 Annapurna Circuit, Nepal
Weighing up which trek to complete in Nepal can be difficult but I have a soft spot for the Annapurna Circuit. Maybe it's because I've only been around it once, whereas I've lost count of how many times I've been up and down the Everest Base Camp Trek.
Fall (October and November) is a great time to trek the Annapurna Circuit. Post-monsoon season, you can expect clear skies and incredible views. The highest point on the circuit is the Thorong La at 5,416 m. When I crossed the pass there was deep snow and it was really cold – so go prepared. Taking time to acclimatize is essential.
Recent road building has had some effect on the trail but new trekking trails have been constructed to keep the circuit intact. If you have the legs (and time), detouring into the Annapurna Sanctuary from Tatopani is worth the effort. Alternatively, join the crowds on Poon Hill.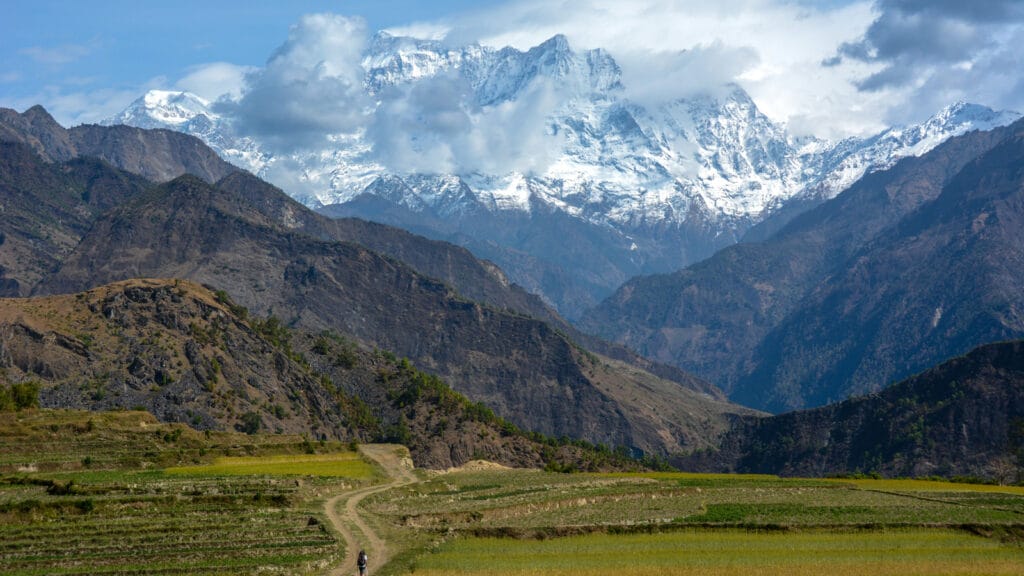 English Lake District
The Lake District is popular all year round. It amazes me that there never seems to be an off-season. That said, in September and October the crowds are a little less and you can still get some good weather. (Just don't count on it, after all this is Britain).
The Lakes offer something for all outdoor enthusiasts. From mountain biking to trail running, hiking to rock climbing. Striding Edge is a firm favorite if you enjoy some easy scrambling, or try the ridges on Blencathra.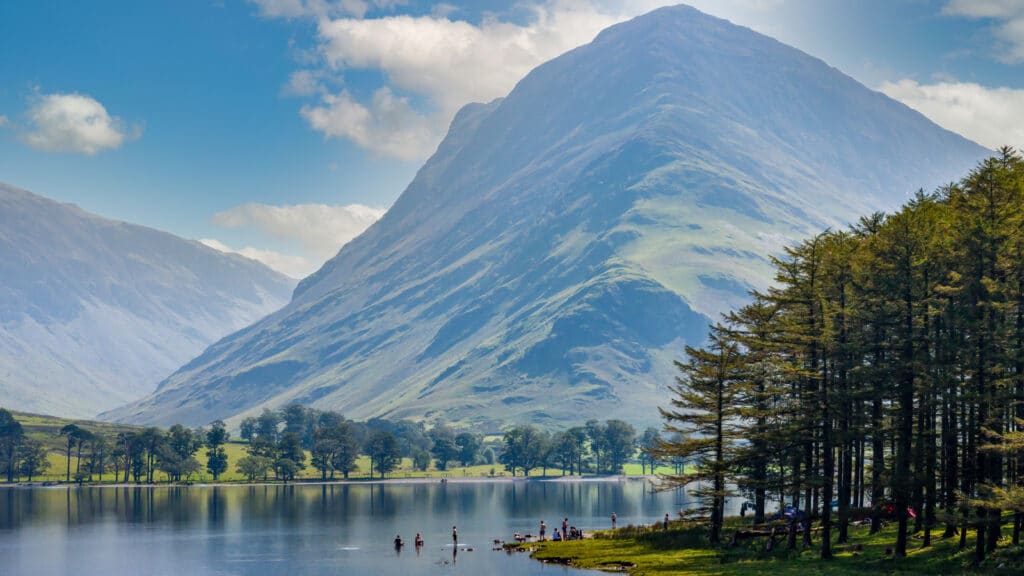 Bishop, California
Billed as a small town with a big backyard, there's no shortage of outdoor activities in Bishop and the fall colors are spectacular. Visit in the fall after the summer heat has dissipated and you can enjoy just about any outdoor sport before the first snow starts to fall.
Favorite spots for bouldering are the Happy Boulders and the Buttermilks. For hikers and trail runners, the Bishop Creek Canyon is the starting point for many fantastic day hikes. Or take a lung-busting run up to Bishop Pass. (From experience it's slippy in the snow).
Mountain bikers are spoilt for choice with rides for all abilities in the Buttermilk Country and Tungsten Hills.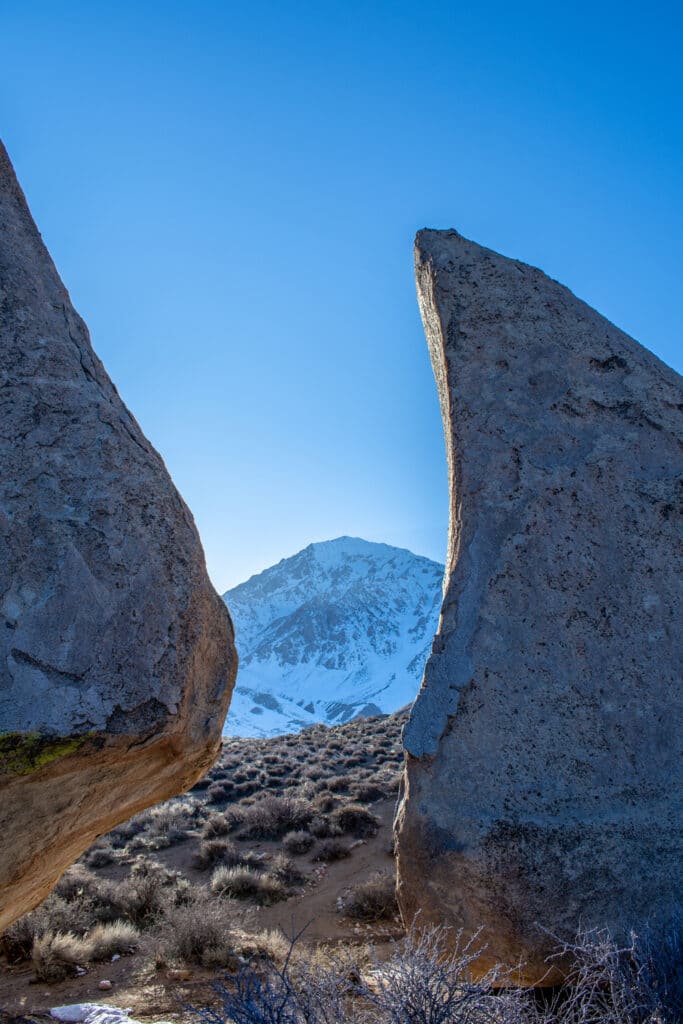 ---
Play doesn't need to stop when fall arrives. Wrap up in some warmer clothing and enjoy some fall adventures.